Womens and Gender Studies Students Participate in Take Back the Night
IUP's Take Back the Night was held on Wednesday, April 12. The march around campus kicked off at 8:00 p.m. from Putt-Delaney Courtyard and culminated in a Speak Out in the HUB Ohio Room, where victims could come forward and share their experiences in a safe, public forum.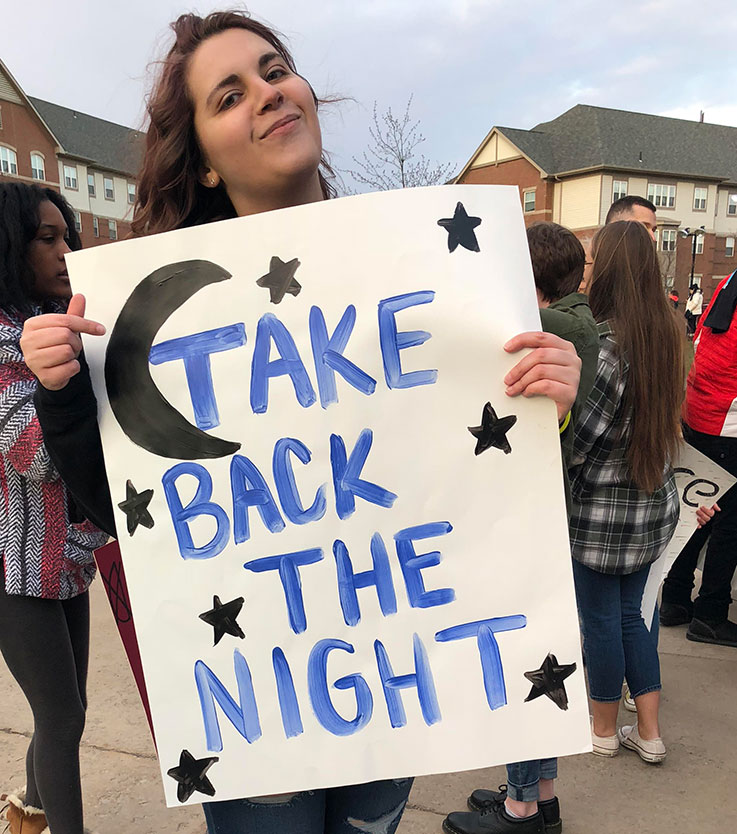 To end domestic violence and sexual assault, we all need to be part of the solution. Educating yourself and others, helping a friend who is being abused, speaking up about abuse, and acting as an engaged bystander are all examples of things we can do to help.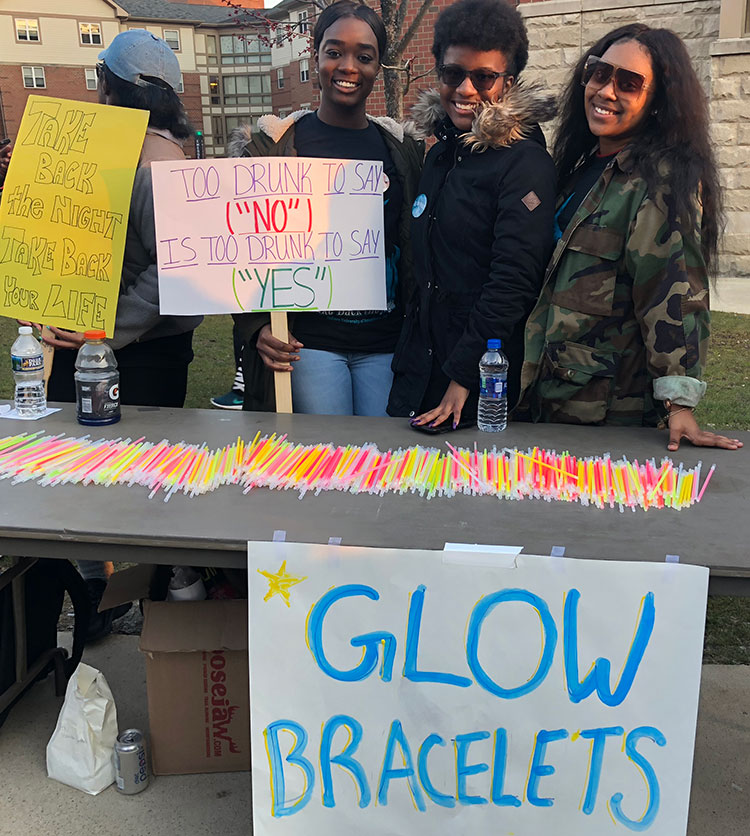 The event was hosted by the Haven Project, which provides counseling and support for students who experience sexual and relationship violence as well as education on sexual and domestic violence, stalking, consent, and bystander intervention.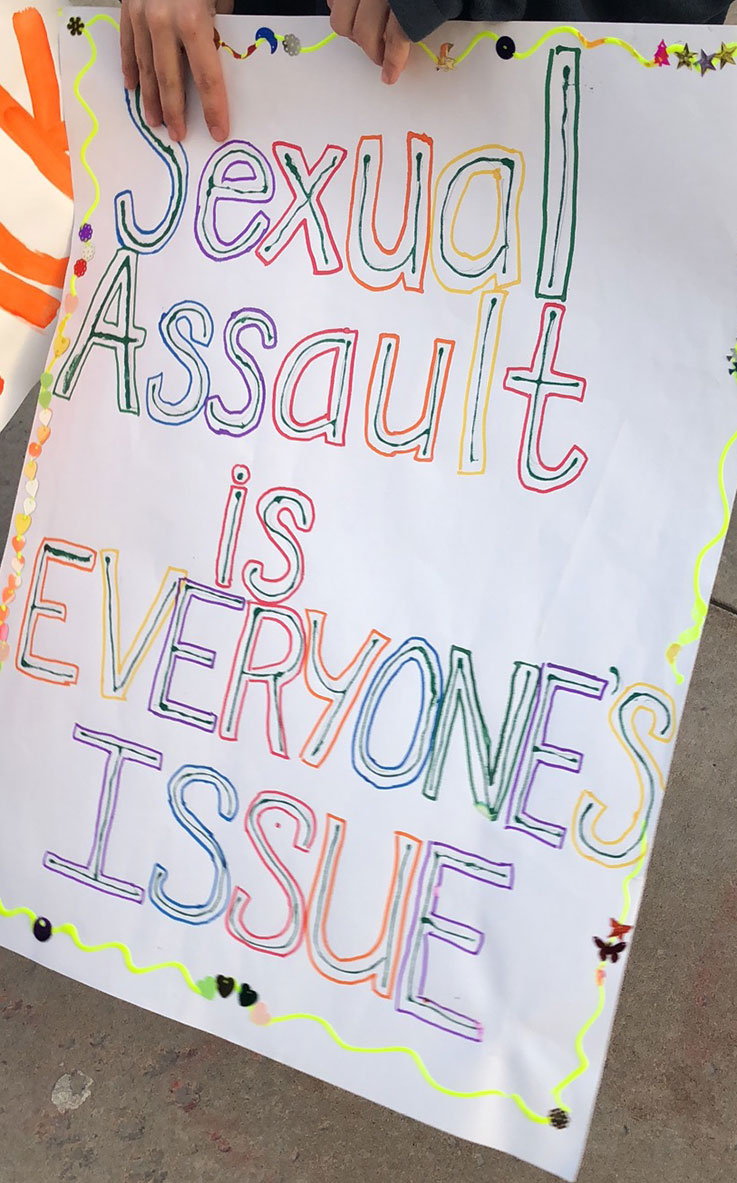 If you or someone you know experiences sexual or domestic violence, help is available. You are not alone. Contact the Haven Project at 724-357-3947 or the IUP Counseling Center at 724-357-2621. You may also contact the Alice Paul House at 724-349-444. All services are free and confidential.
Photos: Above left, Women's and Gender Studies Minors Courteney Williams, Kayla Dawson, Maggie Collings, and Michelle Goshorn hold signs. Below left, Women's and Gender Studies Minors Star Jordan, Gemaica Mitchell, and Syreeta Morgan hold a sign near a table of glow bracelets. Pictured at right, Cori Woods, Women's and Gender Studies Graduate Assistant, holds a sign.