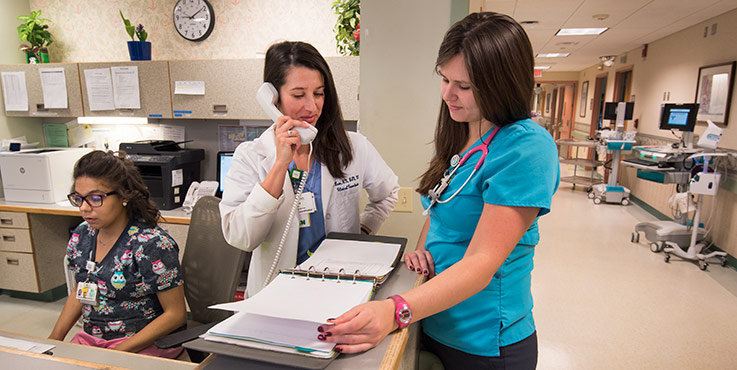 Employers Look for Teamwork and Leadership Skills
Teamwork and leadership are vital. Ask employers—many reported they value these and other interpersonal skills equal to, or more than, technical skills.
Colleges across the country have assumed these skills would automatically be learned through traditional lab and group work, but that thinking falls short. Just being in a group, being part of a team, or leading a project doesn't mean you know how to do it well.
IUP Takes New Approach
IUP is different. We're the first in the country to take a new approach with our professional teamwork and leadership minor. Students in this minor don't just say they have team and leadership skills, they can prove it.
We've built a university-wide model that brings together training and practice, with students applying what they are learning to solve real-world problems. Their skills are evaluated, allowing them to grow stronger in these areas.
It's a system that aims to create better-prepared professionals who have an advantage in the job market and will be more successful in any career—from teachers, scientists, and coaches to business executives, military officers, community leaders, and more.
National Science Foundation Backs IUP Teamwork Minor with Grant
The National Science Foundation backed up our efforts recently by awarding IUP a grant to develop our teamwork minor. The grant includes funding for faculty members to develop interdisciplinary teamwork projects.
Building Skills Across Disciplines
In the minor's first block of classes, we bring together information from psychology, communications, sociology, and leadership to teach best practices. As students move through the minor, they get plenty of hands-on experience and feedback to strengthen their skills.
After the initial classes, students expand on what they've learned by choosing from a variety of classes designed to be teamwork-intensive in other disciplines.
The minor can be completed with only a few additional courses if students start early in their education and plan their classes to count for both. This is by design, giving more students access to the career-building skills offered by the minor.