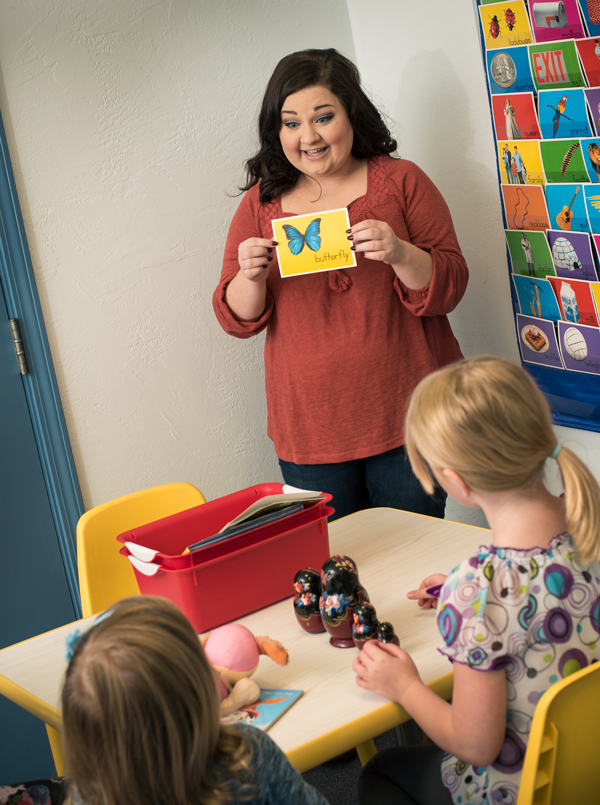 IUP's Educator Preparation Program faculty and the College of Education and Communications have a shared commitment to the success of education candidates and to the preparation of candidates who demonstrate high levels of professionalism and become excellent role models for their students.
IUP prepares educational professionals to have the content knowledge, pedagogical knowledge and skills, and professional dispositions necessary to design and implement developmentally appropriate instruction, and to model ethical practices, work collaboratively, and lead effectively in diverse settings.
Content Knowledge
IUP teacher candidates are afforded experiences that provide opportunities to apply theory and knowledge to develop skills that reflect best practice.
IUP course content is based on current research found in the literature as well as on-going research conducted by educator preparation faculty.
Pedagogical Knowledge and Skills
Through the collaborative efforts of the university and field site supervisors and mentors, candidates develop a personal knowledge base, experience positive modeling, and develop a sense of professionalism.
Educational practice is an important link between the university classroom and the clinical experience.
IUP values teaching as exemplified by the work of faculty supervisors who are from specific content fields and have had experience in public school teaching.
Human Development and Learning
The pre-student teaching and student teaching process is developmental, requiring time, commitment, and collaboration by the candidate, university supervisor, and cooperating teacher.
Data Literacy
IUP education candidates have the ability to derive meaningful information from data and use the data to inform instructional practice.
21st Century Skills
IUP teacher candidates are provided opportunities to develop, practice, and communicate critical thinking.
IUP promotes and supports a strong coalition with area schools, which includes but is not limited to, research between faculty and teachers, field experience sites, professional development schools, and shared committee work.
IUP candidates are prepared with information, media, and technology skills appropriate to teach today's learners.
IUP education faculty empower teacher candidates to discover phenomena through inquiry and research projects that require critical thinking and problem solving.
Assessment
IUP education candidates understand and use multiple methods of formative and summative assessment to monitor students' progress, guide instruction, and evaluate and ensure student learning.
Diversity
IUP teacher candidates experience a liberal education that provides a deep human perspective.
IUP teacher candidates are exposed to and develop understandings of diversity in course work and clinical sites.
IUP teacher candidates are given a variety of opportunities to student teach and study abroad, thereby augmenting their understandings of global issues relevant to teaching and learning.
Reflective Practice
Critical reflection is an integral component in the development of professional educators.
We value input from teacher candidates, alumni, mentor teachers, and employers as we strive for continuous improvement.