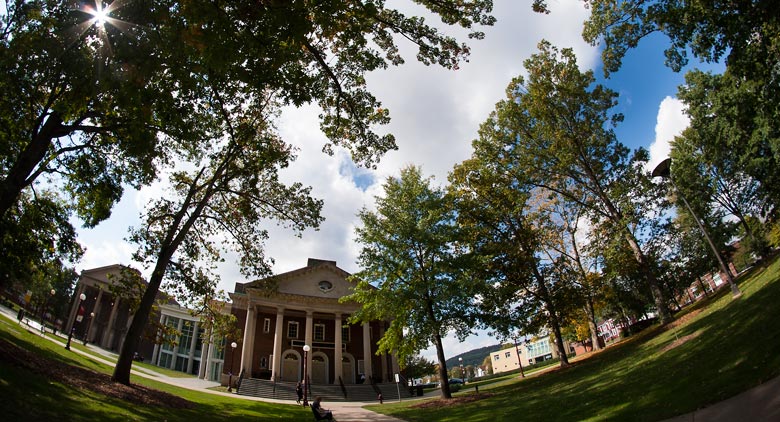 The Oak Grove
The Student Philanthropy Council recognized the love and affinity alumni, students, and the community have for the Oak Grove. They were also aware that over the last several years, multiple trees in the Oak Grove had fallen victim to weather and/or disease.
In the interest of preservation of an IUP Icon, the SPC students chose to take up a project to help revitalize the Oak Grove. It was with pride and loyalty that the SPC students initiated the Give to the Grove Projectin 2016-17 to fund the replacement of several trees in the Oak Grove. They asked their fellow students to join them, and they responded. Investing in the Oak Grove and making their mark for future generations of IUP students, many supported the IUP Arboretum fund to assist with the cost of planting four new trees in and around the Oak Grove.
The Student Philanthropy Council is grateful for the support of the IUP student community and their generosity to Give to the Grove to preserve and grow the Oak Grove for future generations of students.
For any additional information regarding Give to the Grove, call 724-357-5555 or e-mail the Office of Annual Giving at iup-giving@iup.edu. You can also contact the Student Philanthropy Council to volunteer your assistance with future projects. For more information, e-mail student-philanthropy@iup.edu.