We're almost there! With finals right around the corner, the Division of Student Affairs is celebrating the end of spring classes with "First Fun! Then, Finals" on Friday, April 30.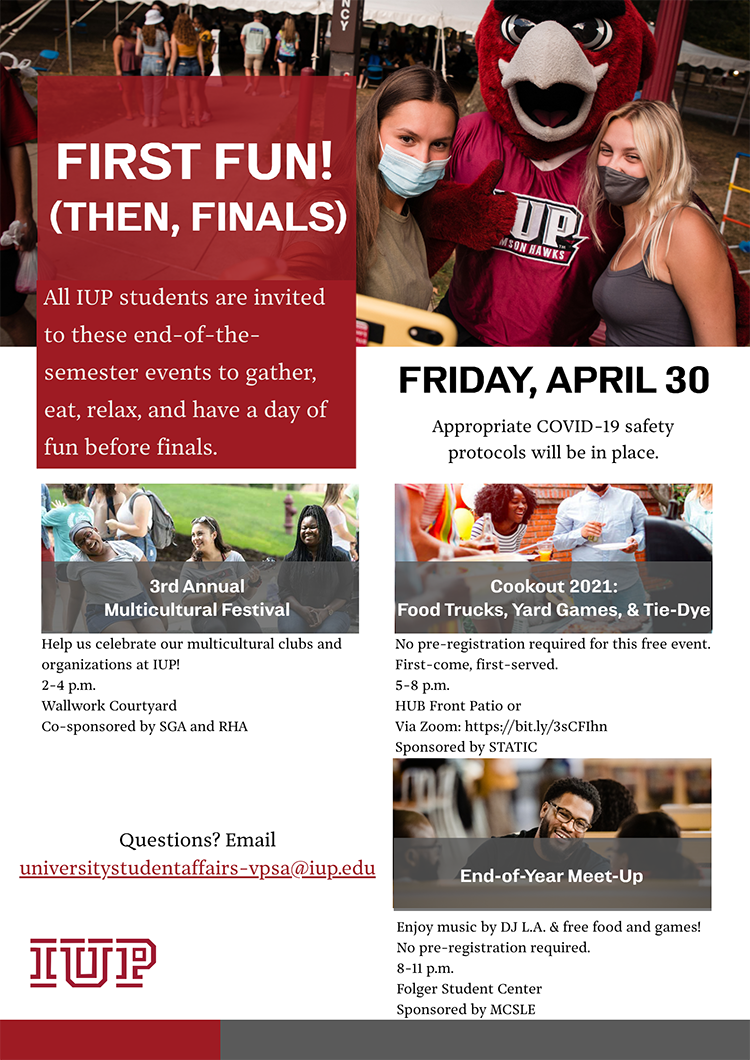 The day will feature three events that are open for anyone to attend. Admission is free. We invite the entire campus to join in on a fun day of relaxation before finals begin.
Third Annual Multicultural Festival
2:00-4:00 p.m.
Wallwork Courtyard
We will celebrate our multicultural clubs and organizations at IUP.
Co-sponsored by SGA and RHA
Cookout 2021: Food Trucks, Yard Games, and Tie-Dy
5:00-8:00 p.m.
HUB Front Patio or via Zoom
Enjoy us for this free event. First-come, first-served.
Sponsored by STATIC
End-of-Year Meet-Up
8:00-11:00 p.m.
Folger Student Center
Enjoy music by DJ L.A., free food, and games. Additionally, Folger now has a pool table, foosball table, and indoor basketball hoop. We will also host BACCHUS' weekly BINGO game.
Sponsored by MCSLE