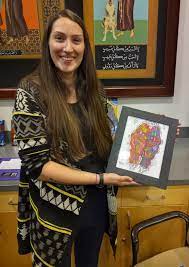 Join IUP alumna Emily Lasinsky for a discussion on the relationship between art and wellness.  
Dates: Thursday, February 10, 17
Time: 11:30 a.m.–12:20 p.m. 
Location: Stabley Library, room 101
The presentation on February 10 will be followed by an opportunity to create your own art to share on February 17.
Free food and art supplies will be provided.
This program is sponsored by the Office of Student Wellness and Engagement and the IUP Libraries.
To see Emily's work, visit her website/blog.