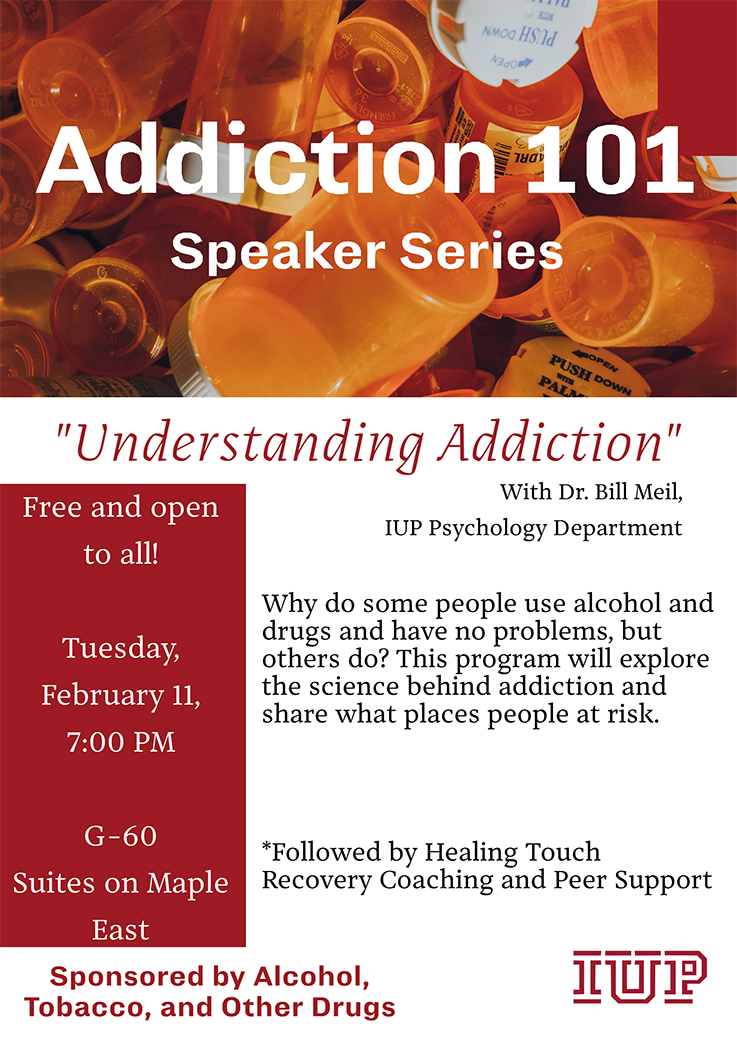 Why do some people use alcohol and drugs and have no problems, but others do?
Presented by Bill Meil, IUP Psychology Department, this program will explore the science behind addiction and share what places people at risk.
This program is funded by a grant awarded by the Pennsylvania Department of Drug and Alcohol Programs and is the first presentation in the Addiction 101 Speaker Series.
Faculty: If sending a class for extra credit, please email Ann Sesti at annsesti@iup.edu or call 724-357-1265 in order to ensure adequate seating. Attendance vouchers will be provided.
Free and open to all.
When
Tuesday, February 11
Where
G60 Suites on Maple East
Time
7:00 p.m.
Sponsored by Alcohol, Tobacco, and Other Drugs Program