Addiction impacts more than the person: It affects the people who love them.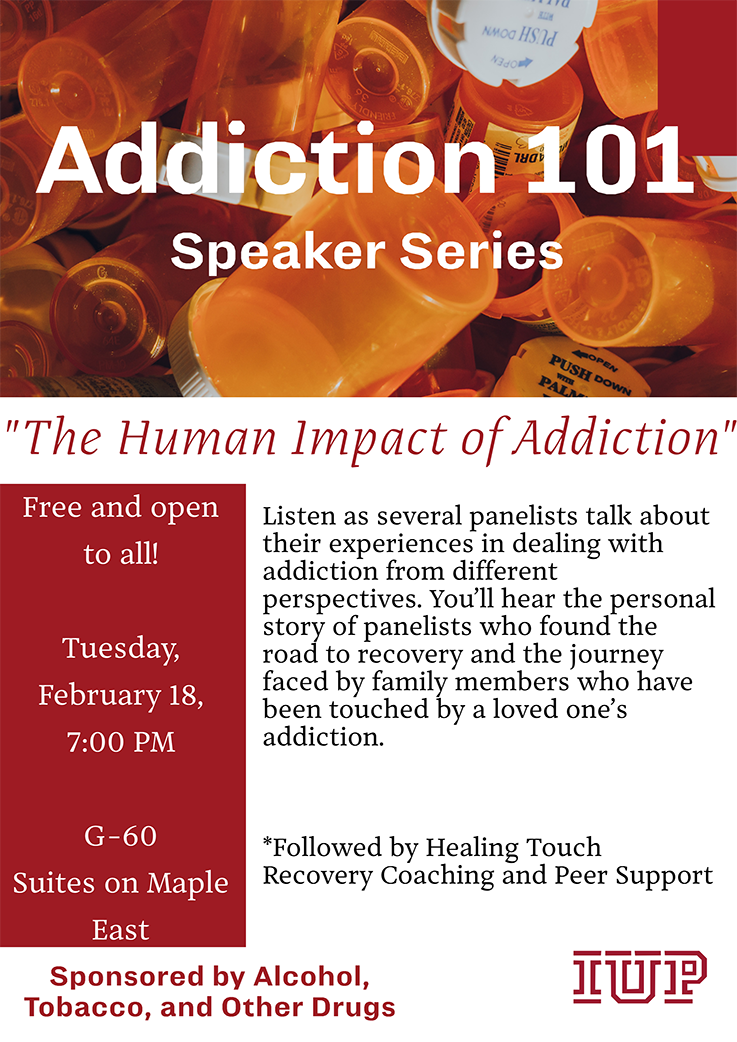 Hear the personal stories of panelists who found the road to recovery and the journey faced by family members who have been touched by a loved one's addiction. Listen as several panelists talk about their experiences in dealing with addiction from different perspectives.
Faculty: If sending a class for extra credit, please email Ann Sesti at annsesti@iup.edu or call 724-357-1265 in order to ensure adequate seating. Attendance vouchers will be provided.
Free and open to all.
When
Tuesday, February 18
Where
G60 Suites on Maple East
Time
7:00 p.m.