Marin Receives Hispanic Safety Professional of the Year Award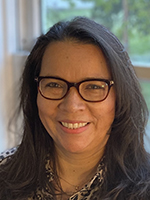 Congratulations to Professor Luz Marin for being recognized by the American Society of Safety Professionals Communities as the 2019-20 Hispanic Safety Professional of the Year.
Marin received this award at the ASSP Professional Development Conference, which was held virtually this year June 23-25, 2020.
Marin began her career as a faculty member in the Department of Safety Sciences in fall 2016 and teaches at the undergraduate, graduate, and PhD levels.
The faculty and staff in the Safety Sciences Department are very proud of Professor Marin's accomplishment!