Due to NextGen changes, you may need to use the What If tool in Degree Works to accurately display your academic progress.
Log in to MyIUP.
Select the Academics tab, then Degree Works Academic Progress from the View Academic Record

 section.

Then select the What-If tab.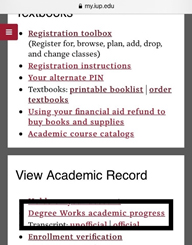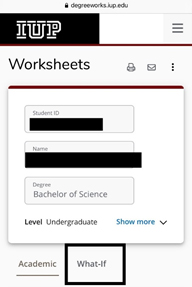 4. Select the catalog year from the dropdown menu.
        The catalog year is the year you started the program.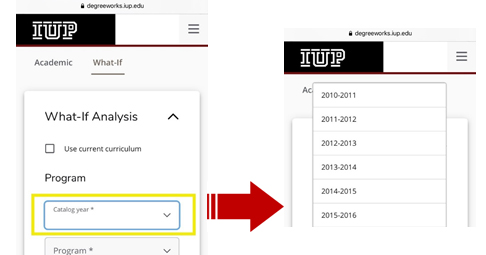 5. Select the program from the dropdown menu.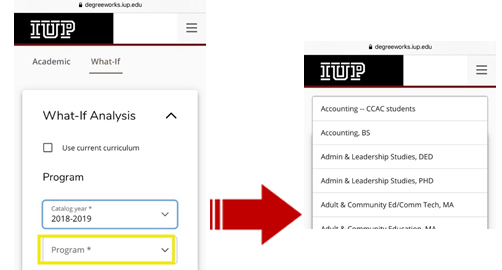 6. After the catalog year and program are populated, select Process.