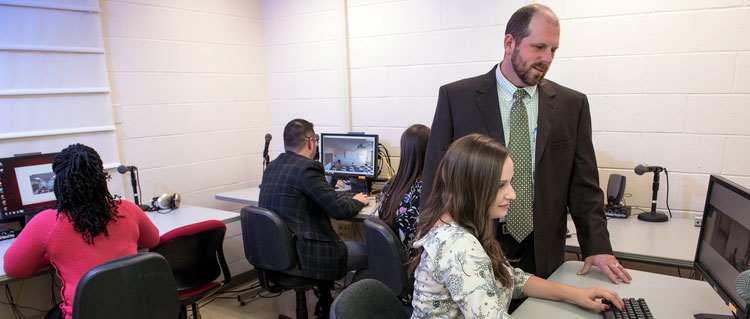 The Child Study Center (CSC) is a psycho-educational clinic operated by the School Psychology Program of the Department of Psychology. 
Services
Educational and psychological assessments of children, adolescents, and young adults

Typical areas of referrals include learning disabilities, emotional and behavioral issues, Autism Spectrum Disorder, Attention-Deficit/Hyperactivity Disorder, school readiness, and vocational planning.

Consultation and education for parents concerning remediation and treatment of children's academic difficulties and/or problem behaviors

Includes recommendations for interventions and support of children's learning and behavior problems

Consultation to schools, outside agencies, and other concerned professional personnel
Clinicians
The primary role of the Child Study Center is to provide training for school psychology graduate students.

The graduate students provide the assessment and intervention services under the direct supervision of the school psychology faculty and doctoral supervisors.
Fees
The Child Study Center has a fee of $100. However, based on household income the fee can be reduced or waived completely. Evaluations elsewhere can range between $600–800.
Location and Time
The Child Study Center clinic starts mid-January until mid-July each year, but takes referrals at any time during the year. The clinic is located at 213 Uhler Hall, 1020 Oakland Ave., Indiana, PA 15705.
Contact and Hours
Parents should call the CSC Monday–Friday between the hours of 9:00 a.m. and 4:00 p.m. School personnel wishing to refer a student should recommend that parents contact the Center for an appointment. All information is strictly confidential.

Phone: 724-357-2445

Email: childstudycenter@iup.edu
Director
Dr. Jenna Hennessey 
206 Uhler Hall
Indiana University of Pennsylvania
1020 Oakland Ave.
Indiana, PA 15705-1058
Phone: 724-357-4757
Email: jenna.hennessey@iup.edu