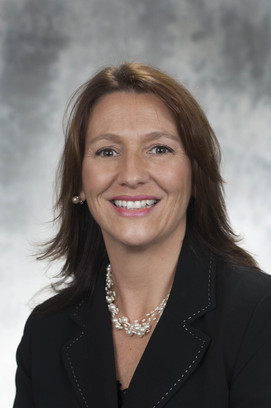 The Pennsylvania Principals Association awarded Susan M. Sibert the Frank S. Manchester Award for excellence in journalism.
Professor Sibert was selected for this award for her contribution to Pennsylvania Administrator magazine and for her work in the development of the magazine's feature, "Readers for Leaders," to which she contributed several book reviews. The award announcement was made at the organization's virtual conference on October 25, 2020.
Sibert is a professor in the Department of Professional Studies in Education, where she teaches undergraduate and graduate courses and serves as the coordinator of the Principal Certification program and the DEd in Administration and Leadership Studies program. Prior to her appointment to a tenure track position at IUP, Sibert was principal at Purchase Line School District.
Sibert was also recently honored as the recipient of the College of Education and Communications Faculty Leader Award.