Attention Students:
The University Print Center does not manage the pay-per-print system. See the
Print Services for Students web page
for more information on the pay-per-print system.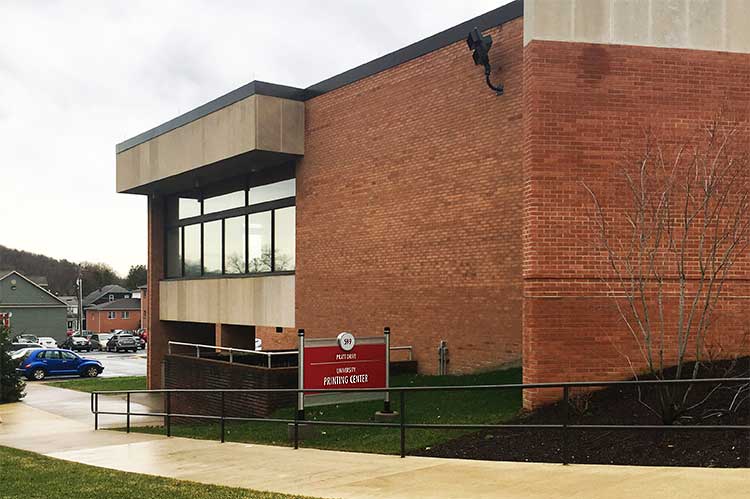 The Printing Center, a division of University Printing and Postal Services, provides offset printing and copying solutions for the university community.
Our services include one-color, multiple and four-color high-speed digital reproduction, color copying, Xerox duplication, variable data printing, wide format and banner printing plus a wide variety of bindery functions.
For more information on how we can service your office, department, or IUP organization, visit us on the lower level of Folger Hall, Pratt Drive entrance, or call us at 724-357-2583.
Personnel
University Printing personnel.
Policies
External contracts, graphic standards, postal regulations, production, and more.
Services
Information about estimating, producing, and accounting for your project.
University Printing Course Packets
Are you planning on having a course packet for your upcoming classes? The IUP University Printing Center is here for all your printing and copying needs, including course packet printing.
Printing Center ONLINE Workorder
Submit a printing or Xerox order from your office computer.
Notice: Windows 7 users will have print out only capabilities at this time. We apologize for the inconvenience and are working to resolve the problem.
News
IUP Printing Services has returned to on-site, full-service operations effective August 25, 2021.
Due to the unique challenges posed by the coronavirus, beginning Wednesday, March 18, 2020, and until further notice, IUP Printing Services will be closed. At this time, only emergency print orders may be processed.