IUP Council of Trustees Present Resolution of Appreciation to Student Trustee Vertil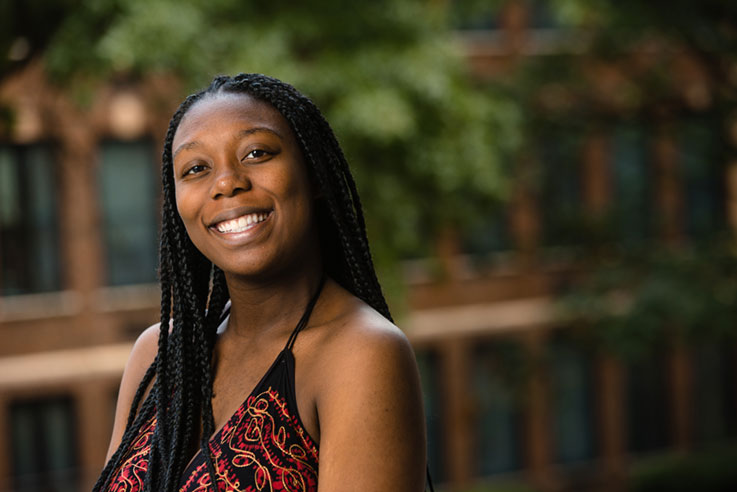 On May 6, 2021, Indiana University of Pennsylvania's Council of Trustees presented a resolution of appreciation to Abigaelle Vertil for her service as the student member of the Council of Trustees, recognizing her for "making the most of her IUP experience, for her leadership at the university and on the IUP Council of Trustees, and for her service to all students."
Vertil, who is an August cum laude graduate, was appointed by Pennsylvania Governor Tom Wolf to serve as the student member of the IUP Council of Trustees in August 2019.
Members of the Council of Trustees are volunteers appointed by the Pennsylvania State System of Higher Education (formerly the governor) to be responsible for financial oversight of the university and for ensuring compliance of university policy with state law. The Council of Trustees meets quarterly, and other times as needed.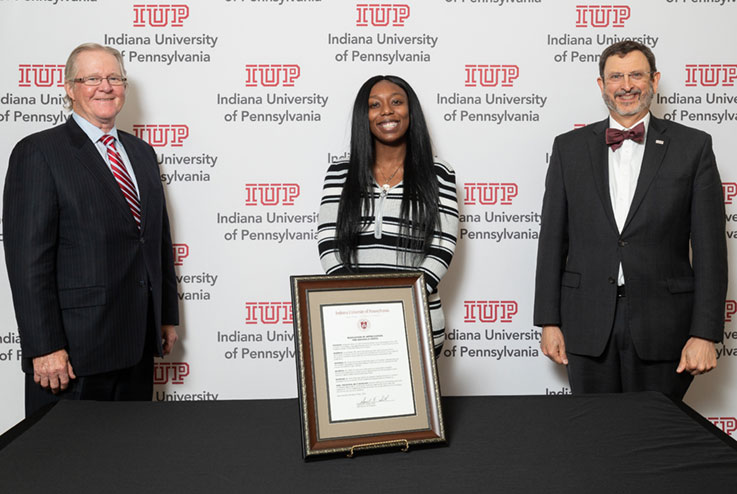 The resolution recognized Vertil's service to the Council of Trustees as chair of the Student Affairs Committee, as liaison to the Foundation for IUP Board of Directors, and as chair of the search committee responsible for recommending her replacement after graduation.
She was also recognized in the resolution for serving as the IUP Council of Trustees' representative to the Student Cooperative Association Board of Directors; representing the Council of Trustees at events of high visibility; serving on the executive board of the Student Government Association; as a vocal representative of IUP and public higher education during State System Advocacy Days; and for being active on campus, having served as a resident assistant and as a member of the Frederick Douglass Research Academy.
Vertil, from Philadelphia, is an IUP Promising Scholar with a major in psychology and minor in philosophy. She was a student worker in the Office of Housing, Residential Living, and Dining during her freshman and sophomore years and was a resident assistant in her junior year.
Daughter of Evelt and Paula Vertil, she is a member of the 2017 first graduating class of Philadelphia Performing Arts: A String Theory School. While in high school, she participated in the Drexel High School Scholars program. She was an active volunteer in her community, including at the Rocky Run Marathon in Philadelphia, and worked to build an urban garden.