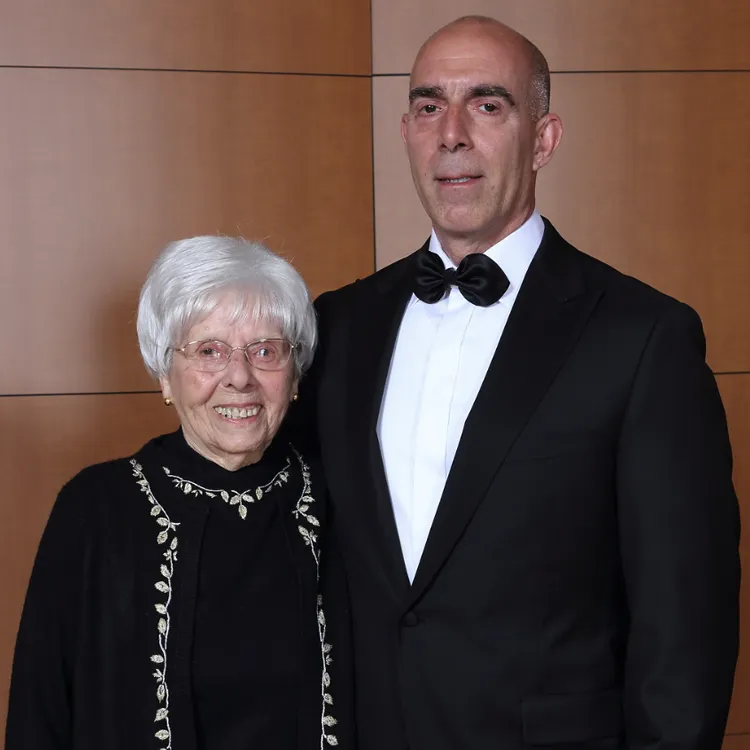 When Rich Caruso '83, an accounting graduate and Foundation for IUP board member, heard IUP was looking into opening a college of osteopathic medicine, he was initially skeptical. 
That changed when his 101-year-old mother became ill and struggled to find adequate care at a small community hospital in northwest Pennsylvania. The family couldn't find a local doctor and was able to receive help only through telemedicine in Pittsburgh. 
The experience frustrated Caruso, a Kane native now living in Meadow Lands. In April, when he came to campus to accept IUP's Distinguished Alumni Award, he surprised the audience by announcing he was giving a million dollars, in his mother's honor, toward establishing the medical college. 
"The shortage of doctors in the state is troubling," he told the audience. "The shortage of community doctors is totally unacceptable." 
The Caruso family's experience, a common one in rural Pennsylvania, illustrates the healthcare crisis IUP aims to address with its proposed college of osteopathic medicine. Last December, the university's council of trustees gave approval to exploring the venture. 
"Workforce has been an intractable issue in rural health," said Lisa Davis, director of the Pennsylvania Office of Rural Health, which works to ensure access to high-quality, affordable care. "It's not just physician shortages; it's all healthcare provider shortages. 
"For primary care, it's difficult to attract and retain, because of what are viewed as challenging characteristics of rural communities," she said. Primary care is a physician specialty that encompasses family medicine, general internal medicine, and general pediatrics. 
Davis said some providers consider rural areas too isolated, with limited opportunities for their partners and children. Shortages have become more acute since the pandemic, with doctors retiring early or leaving the profession because of burnout. 
The lack of primary care doctors is most pronounced in Pennsylvania's northern tier and in parts of its midsection, according to the Health Resources and Services Administration, an agency of the US Department of Health and Human Services.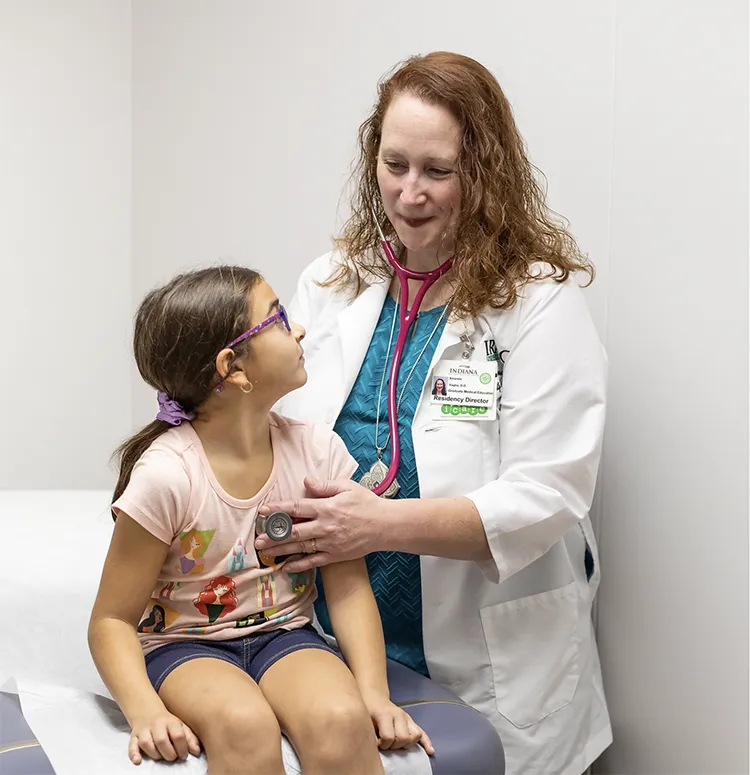 Primary care physician Amanda Vaglia, DO, directs Indiana Regional Medical Center's Rural Family Medicine Residency Program. Previously, she worked at a private practice in Clymer that served a wide rural area and was always busy. She said she and her colleagues worked hard to meet patients' needs, but squeezing in new patients became challenging. When primary care becomes less available, people who don't have an established doctor can wait longer for appointments, sometimes getting sicker in the meantime. 
The problem will only grow as Pennsylvania's population gets older. 
"At the same time that we are gaining more aging patients, many of those seasoned, very experienced physicians are also going to be moving toward retirement," Vaglia said. "We are already operating at a deficit of primary care physicians. It is only going to worsen. Everyone across the nation with whom we collaborate is dealing with exactly the same thing." 
Against this backdrop of rural health problems, leaders of IUP and Indiana Regional Medical Center began discussing potential collaborations to benefit the region. 
Some of those partnerships, such as IUP Biology chair Narayanaswamy Bharathan's assistance to IRMC with rapid COVID-19 testing, have been featured in another joint project, the coproduced podcast Rural Health Pulse. 
Talks between Michael Driscoll, IUP president, and Steve Wolfe, the medical center's CEO, began by focusing on some of the institutions' strengths. 
For the university, those included an array of science and health programs, such as the PhD in nursing and programs in dietetics, nutrition, and exercise science, as well as construction of a new science building, John J. and Char Kopchick Hall, set to open this spring. 
Also known for its research, IUP is one of only 93 public universities in the US with a "high research activity" designation from the Carnegie Classification of Institutions of Higher Education. 
IRMC's strengths included launching the residency program that Vaglia now directs. The program accepted its first class of residents in July 2022; the second class began this past July. The medical center also recently started a summer internship program for area high school and college students. New trends in physician recruitment emphasize the importance of attracting rural youth to medicine, Vaglia said, because when these students go on to medical school, they are much more likely to return to a rural area to practice.  
From that assessment of strengths and the understanding of rural healthcare's challenges, the idea of opening a medical college was born.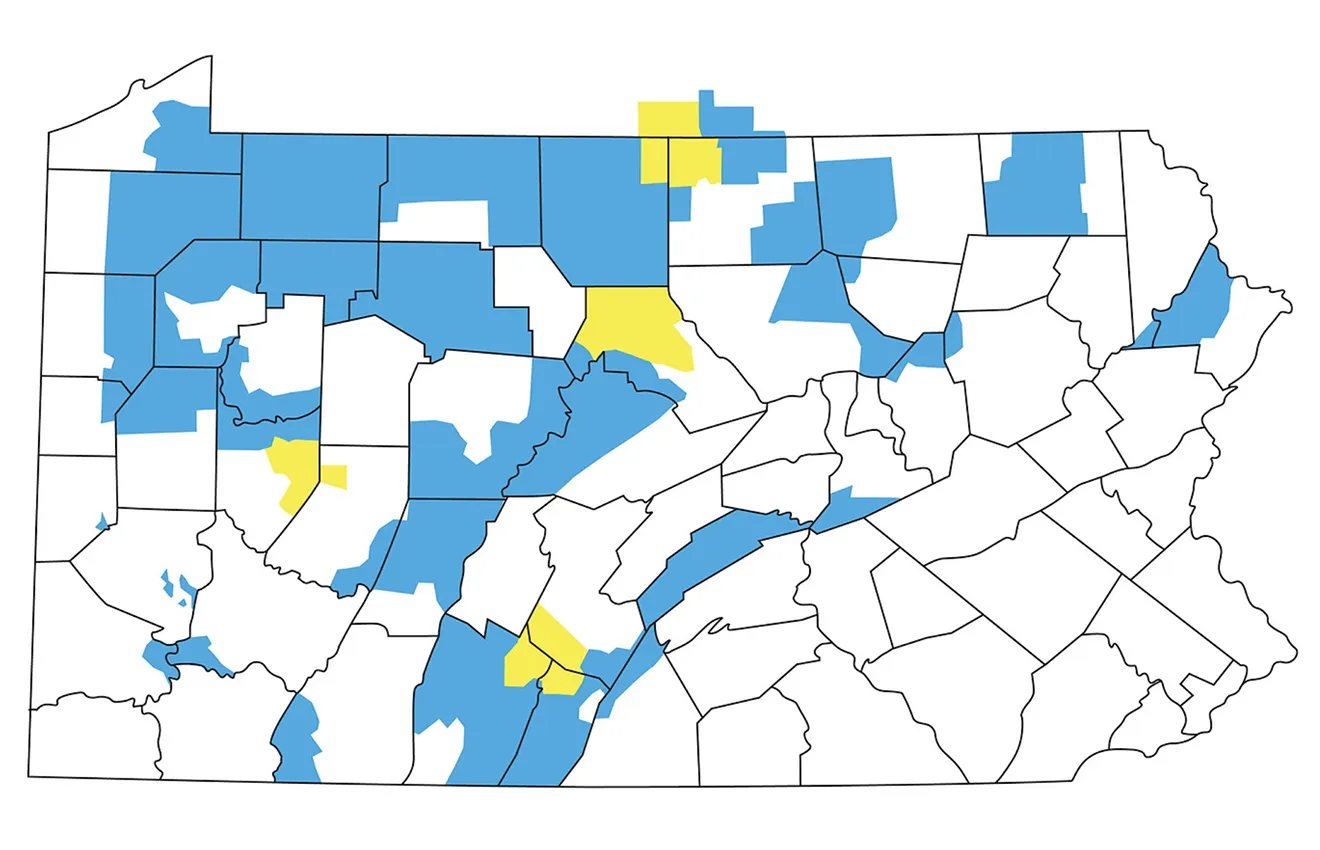 "It is clear that there was and is a challenge to getting adequate numbers of healthcare professionals, particularly to rural areas," Driscoll said. "If we can find a way to bring more physicians into rural areas to practice, Indiana County would benefit a great deal, and many other rural areas in the commonwealth and in the country would benefit as well." 
Last year, the university hired Tripp Umbach, a longtime consultant to new and expanding medical schools, to explore the feasibility of opening such a school at IUP. 
"They came back and said we were ready to do this," Driscoll said. "It's not that it is easy, building a medical school, but we were on the path. We had the basics in place." 
A college of osteopathic medicine, in particular, would address two key needs for the area, the consultant said. Graduates of these colleges are more likely to practice in rural and underserved areas than are graduates with doctor of medicine (MD) degrees. They are also more likely to practice primary care. 
Richard Neff, MD, chief medical officer at IRMC, agrees. 
Osteopathic medicine is known to embrace a holistic approach to caring for patients and to focus on preventive care. Doctors of osteopathic medicine (DOs) are licensed physicians who prescribe medication and perform surgeries, just like MDs. 
However, while MDs tend to pursue medical specialties and research, Neff said, DOs more often go into primary care. 
"Osteopathic schools have a strong history and a proven track record of producing primary care physicians," he said.  
Recent statistics support this. In 2020-21, 57 percent of practicing doctors of osteopathic medicine were in primary care, compared to 28 percent of active doctors with MD degrees, according to the American Osteopathic Association and the Association of American Medical Colleges, respectively. 
In addition, six of the 10 US medical schools that produce the most primary care residents are colleges of osteopathic medicine, U.S. News & World Report found in 2022. 
Regarding where doctors choose to practice, Neff said most MD schools and residency programs are in urban settings. Doctors educated and trained in urban or suburban areas often practice in those areas, because they feel like home. 
"It is well documented that students and residents have a strong predilection to work close to where they are trained," Neff said. 
A medical college at IUP would help reverse that trend by showing students the benefits of working in a rural area.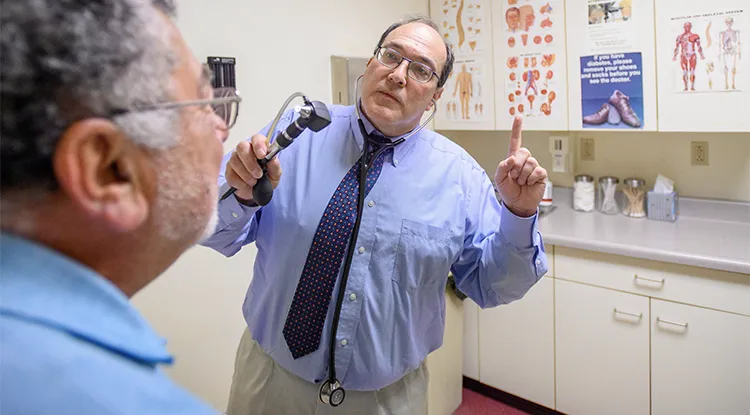 Daniel Kupas, DO, a 1988 graduate of IUP's Biology/Pre-medical program, completed his medical degree at Philadelphia College of Osteopathic Medicine and his residency at what is now UPMC Community Osteopathic in Harrisburg. For years, he has practiced family medicine in the Kiski Valley, where he grew up and acquired a love of the medical field. As a Boy Scout, he earned a merit badge in first aid, and as a teenager, he volunteered for Lower Kiski Ambulance Service. He is now the service's board president. 
Kupas believes a college of osteopathic medicine at IUP could help with recruiting rural doctors, in part because students are likely to get involved in the community while pursuing their degree. 
"They may still be doing other volunteer work," he said. "There is a good shot at potentially retaining some students of Pennsylvania who want a good-valued medical school education."  
The state currently has two colleges of osteopathic medicine; a third, at Duquesne University, is expected to open in 2024. All are private. IUP's proposed college would be the first in Pennsylvania to offer the relative affordability of a public institution. 
"It is certainly a very exciting opportunity for those who are looking to attend medical school and become physicians," Kupas said. 
More on Healthcare Challenges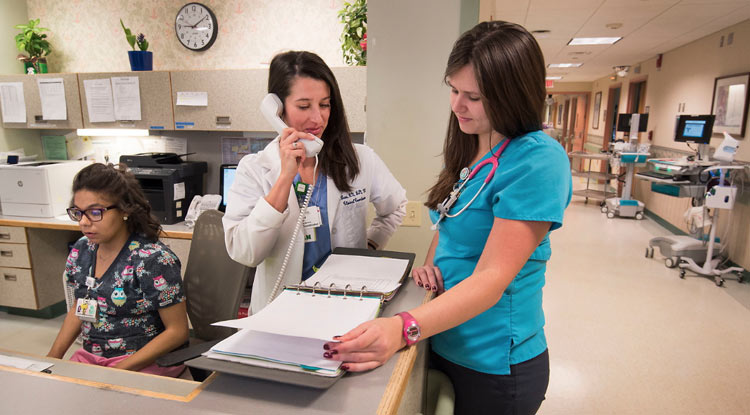 Provider shortages affect all positions, not just doctors. The American Hospital Association predicts the nursing deficit will reach half a million by 2026. See how IUP is preparing nursing students—and the educators who teach them.

Rural Health Pulse, a collaborative podcast by IUP and Indiana Regional Medical Center, has covered topics that range from the institutions' partnership on same-day COVID-19 testing to IRMC's family medicine residency program to the services IUP's Speech, Language, and Hearing Clinic provides the community. Episodes were added monthly from November through August.  Listen online.
Community leaders, state and local government officials, and area representatives from Congress have been supportive of the proposed college, which is expected to provide a significant economic boost. Tripp Umbach projects $66.7 million in total economic impact and $2.7 million in total state and local government revenue when the school is complete. Under a multiplier effect, 420 new jobs would be created within the community and the region, the consultant estimates. 
In addition, an IUP college of medicine is expected to strengthen the university's existing high-quality science and health-related programs and to attract more students interested in healthcare in general. Currently, 30 percent of IUP students are enrolled in science, technology, engineering, math, and healthcare (STEM-H) programs. 
One of the university's first steps toward establishing the college is to hire a founding dean. Interviews for the post took place in the summer. Next, IUP will start the lengthy but necessary accreditation process through the Commission on Osteopathic College Accreditation. 
University officials are also seeking clinical partnerships with hospitals around Pennsylvania to serve as rotation sites for third- and fourth-year medical students and as residency sites for the college's graduates. During rotations and residencies, experienced doctors serve as mentors for physicians in training. 
Clinical partnerships with rural medical providers will be crucial, Driscoll said, as they are "key to attracting physicians to stay in those rural areas." 
IRMC and other members of the Pennsylvania Mountain Healthcare Alliance, a consortium of independent rural hospitals that work together on common needs, have expressed interest in providing clinical experiences to IUP medical students. 
"We are very excited to work with IUP on this big vision," Wolfe said. "We are trying to work with all of those hospitals to see if we can get additional clinical sites." 
Driscoll hopes other schools in Pennsylvania's State System of Higher Education, some of which are in rural areas, can also identify hospitals that may be able to offer clinical experiences. 
Projected start-up costs for the medical college over the next six to eight years are $102 million, which includes money for facilities, an operating budget, and an escrow account that has to be maintained until the college's first class graduates. That funding must be new, Driscoll said, and not from IUP's budget for existing operations. The university is seeking state and federal funds as well as support from private, corporate, and foundation donors. 
Driscoll knows IUP has a long road ahead to make its vision for a college of osteopathic medicine a reality. He perseveres because he believes IUP can play an important role in improving access to healthcare for rural residents.  
"It's a big problem," he said. "And here we sit, in a rural area, with all the pieces we need to create a medical college to help fix that problem. I want us to build a model for medical education and rural health that other states can look to and duplicate."