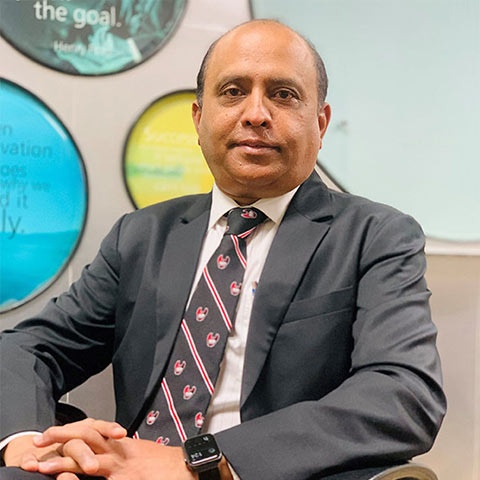 Prashanth Bharadwaj is interim dean of IUP's Eberly College of Business and a professor in the Department of Management.
Bharadwaj holds a PhD and an MBA in operations management from Rutgers University, an MS in industrial engineering from New Jersey Institute of Technology, and a BE in industrial and production engineering from Bangalore University.
His areas of research include supply chain management, production planning, inventory management, service quality, developmental entrepreneurship, and spirituality and learning in organizations.
Competition is no longer just between companies—it is also between supply chains. Learn the basics of supply chain management in less than 10 minutes with Prashanth Bharadwaj, professor of management in IUP's Eberly College of Business.
Beginning by showing the complex supply chain behind a simple product—a pencil—Bharadwaj explains important aspects of supply chain management:
The Supply Chain for a Pencil
Network Design and Location Planning
Purchasing and Supplier Design
Relationships and Collaboration
Demand Forecasting and Inventory Management
Distribution Strategies and Transportation
Measuring Performance
Mitigating Risk