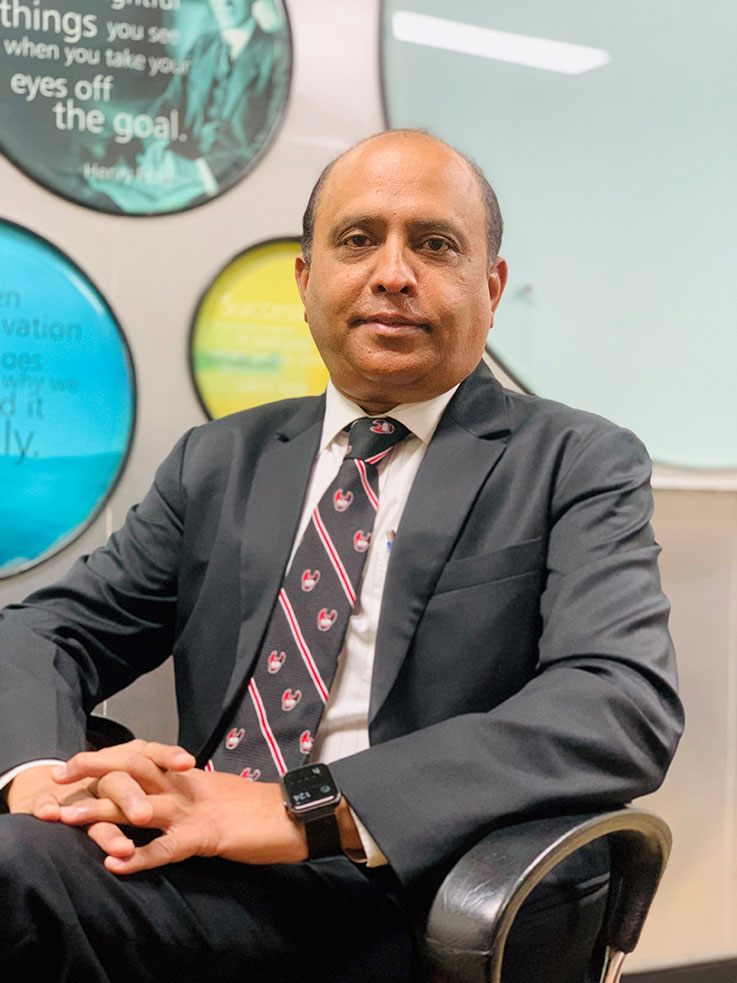 Eberly College of Business and Professor, Department of Management, Indiana University of Pennsylvania (IUP)
Prashanth N. Bharadwaj holds a PhD and an MBA in operations management from Rutgers University, an MS in industrial engineering from New Jersey Institute of Technology, and a BE in industrial and production engineering from Bangalore University.
Bharadwaj's areas of research include supply chain management, production planning, inventory management, service quality, developmental entrepreneurship, and spirituality and learning in organizations.
He has presented over 50 conference papers and has published over two dozen journal articles in journals such as International Journal of Production Economics, International Journal of Production Research, Production Planning and Control, Journal of Small Business Management, and many more. He has served as the editor/associate editor of five scholarly journals and served as the academic program chairperson for the annual conferences of a professional organization for 20 years. As a management consultant and as part of the award-winning Small Business Institute at IUP, he has successfully directed and completed scores of consulting projects for major corporations as well as small businesses. He has been a recipient of contracts and grants worth several million dollars. He was the 2001 recipient of IUP's Distinguished Research Award.
Bharadwaj has traveled to over 60 countries, mainly for teaching, program development, and research. In addition to teaching at IUP and two other universities in the US, he has taught at other universities in Asia and Europe. He was one of the 12 academic members selected from the US for the AACSB/Keizai Koho Center Japan Study Tour in 2003
He is the architect and director of IUP's unique MBA program in India, offered in partnership with PES University, Bangalore, since 2005. Nearly 1,000 alumni of this globally relevant program are spread all over the world. He has conducted a "Discover India" annual tour for international students since 2007, and about 200 American students and nearly 50 other international students have taken advantage of this opportunity. He also coordinates IUP's Executive MBA Program in partnership with the Arab American University.
He is the architect and director of IUP's numerous off-shore programs and international partnerships in Asia, Europe, the Middle East, and Latin America.
Bharadwaj has over 25 years of teaching experience in the areas of operations management, supply chain management, quality management, strategic management, entrepreneurship, and learning organizations. He has developed several new courses and programs, including a hybrid/blended executive MBA program and a PhD in Business program.
Bharadwaj served as the chairperson for the Management Department at IUP for nine years and also served as the dean's associate prior to his appointment as the interim dean.