Two internationally known civil rights and diversity advocates will present programs at Indiana University of Pennsylvania in October 2022. Both programs are free and open to the community.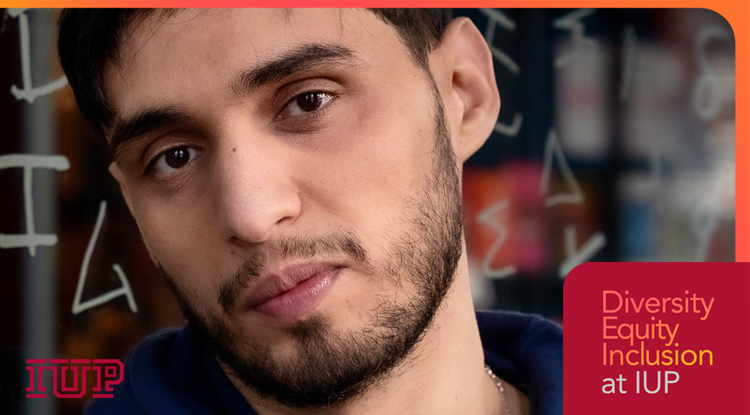 Human rights defender and activist Anouar Rahmani, a journalist, author, and law expert from Algeria, will be at IUP on October 12. He will speak at 4:00 p.m. in Leonard Hall, room 225, and will be available for an informal meet and greet during the IUP Common Hour (11:10 a.m. to 12:20 p.m.) in the Folger Student Center along Pratt Drive.
On October 18, Northampton Community College professor, author, and comedian Javier Ávila will present his one-man show, The Trouble with My Name, at 6:30 p.m. in the Hadley Union Building Ohio Room. Ávila received his PhD from IUP in 2003.
"Both Mr. Rahmani and Mr. Ávila are incredible speakers and passionate about human rights and respecting diversity," Chief Diversity and Inclusion Officer and Title IX Coordinator Elise Glenn said. "IUP is very fortunate to be hosting these two internationally known scholars and activists.
"One of the great values of university life is that it is a free marketplace of ideas," she said. We must cherish our freedoms of speech, assembly, and religion and the concept of liberty for all.
"As a writer, Rahmani advocates freedom for those who identify as LGBTQIA, for those who question state interpretations of Islam, for free thinkers and speakers everywhere to be free from oppression," Glenn said.
"This is a chance to learn from life experiences that may be very different from your own, and to think more deeply about the issues of justice, diversity, equity, and inclusion," she said. "Avila challenges the status quo and brings understanding among people from many vantage points with humor, grace, and charm. His words are a gift I hope everyone enjoys!"
Rahmani, who is in exile from his home country, is an Artist Protection Fund Fellow in residence at Carnegie Mellon University's Department of Modern Languages and the City of Asylum–Pittsburgh. 
He is the author of four novels in Arabic, including Hallucinations of Jibril and What God is Hiding from Us. Through his creative writing, journalism, and activism, he advocates for individual freedoms, environmental rights, and the rights of minorities, women, and the LGBT+ community. In 2015, he was the first person to demand same-sex marriage in Algeria publicly. 
Rahmani holds a license in public law and a master's in state and institutional law from the University of Morsli Abdallah.
During the 2019 Algerian Revolution, he composed a new model for the Algerian constitution.
He has received support from PEN International during instances of judicial harassment he faced in Algeria due to his activism, novels, and journalism. In 2021, he was shortlisted for the Index on Censorship's Freedom of Expression Awards and selected by the German Bundestag's Protection Program "Parliamentarians for Parliamentarians." 
Rahmani's program is sponsored by the Social Equity and Title IX Office. For more information about Rahmani's appearances at IUP, people may email the office at social-equity@iup.edu.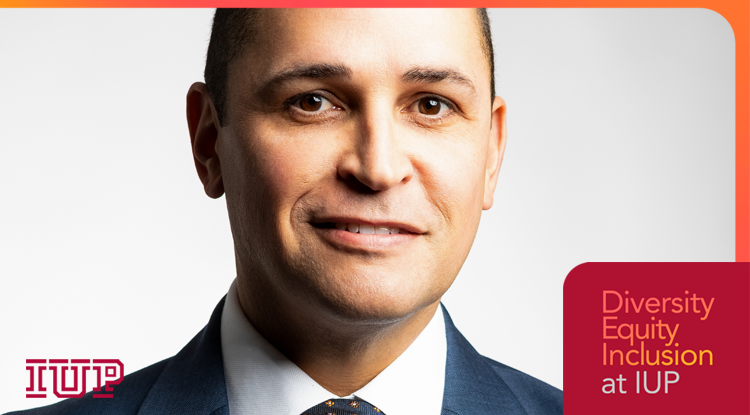 The Trouble with My Name discusses Javier Ávila's American Latino experience and what it's like to become a minority, covering everything from home remedies to military service to the awkwardness of being corrected on how to pronounce your own name.
Ávila's career began in the Caribbean, where he taught English at the University of Puerto Rico for eight years before moving to Pennsylvania to work as an educator at Northampton Community College. His work with students earned him the 2015 Pennsylvania Professor of the Year Award, sponsored by the Carnegie Foundation for the Advancement of Teaching and the Council for the Advancement and Support of Education.
In addition to his accomplishments in academia, Ávila is a renowned poet and novelist whose literary excellence propelled him to international recognition. His bestselling novel Different became an award-winning motion picture titled Miente, which was screened in over a dozen countries.
His books of poetry, The Symmetry of Time and The Dead Man's Position, earned him prestigious awards by the Pen Club and the Puerto Rico Institute of Culture, respectively.
He is also the author of three nationally recognized books—Broken Glass on the Carpet, The Professor in Ruins, and The Oldest Profession. Ávila's books have been part of university curricula for years, and he is a frequent visitor to colleges to discuss his work, with an intention of motivating students to become better readers and writers.
The Trouble with My Name consolidates Ávila's talents as a poet and professor, focusing on the autobiographical journey of a man who moves between cultures and provides a unique perspective of American Latinos who struggle to dispel misconceptions about their identity and place in the world.
Ávila's presentation is sponsored by the IUP Center for Multicultural Student Leadership and Engagement.
Paid parking is available on campus, including in the parking garage, which is located near Leonard Hall. Free parking is available in the HUB parking lot after 5:00 p.m.