Mulvihill Selected for Fulbright Administrator Grant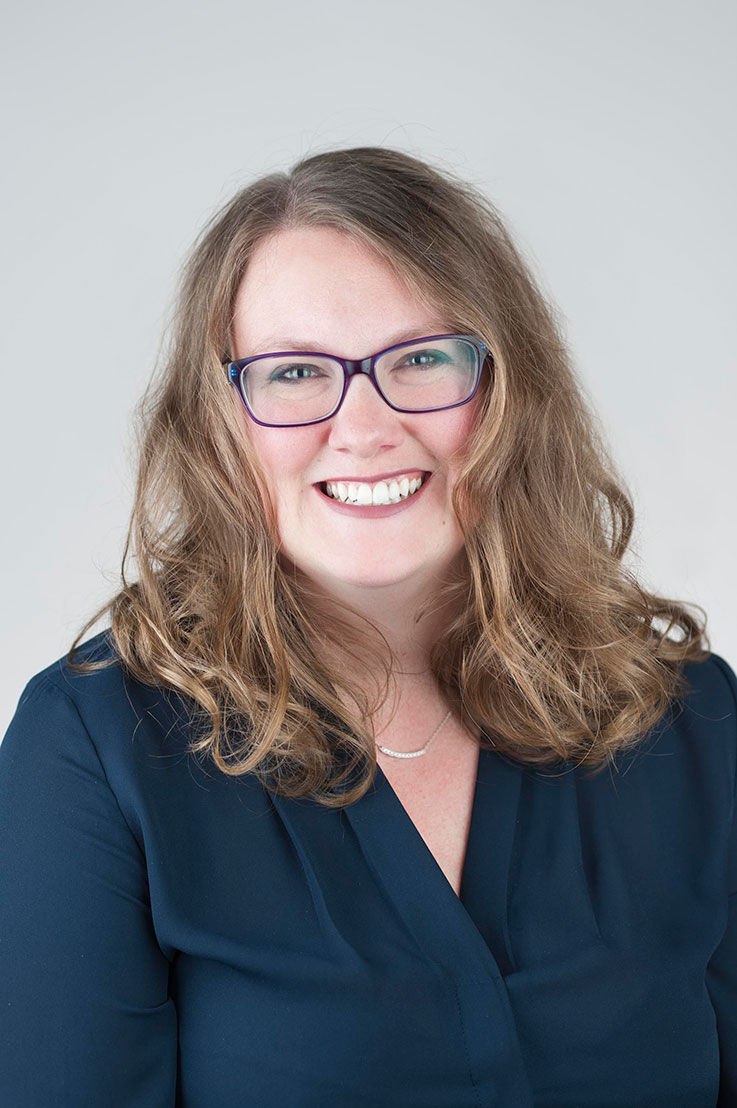 Jessica Mulvihill, director of education abroad and national student exchange in Indiana University of Pennsylvania's Office of International Education, will be traveling to Japan in June as the recipient of a Fulbright International Education Administrator Award.
The competitive awards include funding for travel and seminars designed to help US international education professionals and senior higher education officials create empowering connections with their counterparts and higher education systems of other countries.
As recipients, applicants have the opportunity to learn about the host country's education system as well as establish networks of US and international colleagues over the course of an intensive two-week grant duration. More than 60 IUP faculty and staff and 16 students have been selected for Fulbright Scholarships.
Mulvihill was selected for the award in 2020, but travel was postponed due to the pandemic.
She will travel to Tokyo and Hiroshima, Japan, for two weeks. Her research project is "Stress and Anxiety Management for College-Age Students in Japan." She will complete this research by visiting various Japanese institutions of higher education, the Japanese Ministry of Education, and various related sites in Japan.
"It's an honor to be selected for this award," Mulvihill said. "In addition to what I will learn as I complete my research project, it's also an excellent opportunity to network with other international education professionals, and benefit from their experiences on their campuses," she said.
Mulvihill said that she chose Japan as her destination because she has not yet traveled there, and Japan is a destination that holds interest for IUP students. "I wanted to experience the country and the culture so I can be better prepared to assist our students who wish to travel there.," she said. "IUP has many incoming short-term students here on exchange from our partner institutions in Japan. This experience will help me better understand and support this population before and during their semester at IUP."
A recipient of the IUP University Senate Award for Staff Service in 2019, Mulvihill has worked at IUP for 17 years. During her tenure, Mulvihill has made numerous contributions to the university and its Education Abroad program; most recently, authoring a successful application for IUP's membership in the Institute of International Education American Passport Project grant. This grant funds up to 25 IUP students who are first-year enrolled students who meet financial eligibility requirements to obtain a US passport to support their study abroad journeys. She received an Erasmus+ Grant in 2018 to Croatia to explore the higher education systems to better facilitate exchanges for short-term student mobility.
She has also developed and led the Cuba TIES Graduate Student Forum, which allowed IUP graduate students to present their research and network in Cuba; National Study Abroad Day; the IUP Education Abroad Liaison Group; and the Greater Pittsburgh Returnee Conference, for which she has served multiple years as conference chair.
Mulvihill has also co-led research at IUP about high-impact practices, practices in and out of the classroom that increase student success. In 2019, she gave a presentation at the Consortium for International Studies Annual Conference about measuring global learning by using personality indicators.
A recipient of numerous professional development grants, Mulvihill has served as a mentor for NAFSA: Association of International Educators and as a national reviewer for the Fund for Education Abroad, the US Department of State Critical Language Scholarship, and the Institute of International Education's Benjamin A. Gilman Scholarship Programs. She has also served as IUP's president of the State College and University Professional Association and serves on the University Senate and Senate Rules committee. She is a member of Phi Kappa Phi honor society.
Mulvihill completed two degrees at IUP: a bachelor's in French education in 2002 and a doctoral degree in administration and leadership studies in 2016. She completed her master's degree in foreign languages from West Virginia University.