IUP Research Appreciation Week Events Include In-Person Scholars Forum, Stem Women's Summit, IRMC Day
Posted on 3/28/22 10:29 AM
Indiana University of Pennsylvania will showcase research collaboration and cutting-edge student and faculty research and creative activities during Research Appreciation Week at IUP from April 4 to 8, 2022.
Traditional events continuing this year include the Science, Technology, Engineering, and Mathematics (STEM) Women's Summit on April 4 and the Scholars Forum and Three-Minute Thesis competition on April 6.
A new event for this year's celebration is IUP-Indiana Regional Medical Center Day on April 7. The event is an opportunity for professionals from IUP and IRMC and the surrounding community to network, learn from each other, and identify more opportunities to work together. The event features a keynote address by Randall Longenecker, a renowned rural health expert.
All events will be held in person at the Kovalchick Convention and Athletic Complex (unless otherwise noted) and are free and open to the community.
Research Appreciation Week spotlights the spirit of innovation and collaboration shared by all disciplines and recognizes the contributions that IUP original research and scholarship make to this region and to the world. IUP researchers received more than $11 million in research and sponsored activity funds for academic 2020–21.
"While we shifted to virtual events due to the coronavirus pandemic for Research Appreciation Week in 2020 and 2021 and didn't miss a beat, it's wonderful to be back in person to celebrate some of the best of IUP student and faculty research expertise and creative arts," IUP Dean of Graduate Studies and Research Hilliary Creely said.
"This week is really about our students and faculty, who are amazing researchers and scholars, and the many collaborative projects that are ongoing, or in the works," she said.
"IUP strongly encourages research in any discipline by students, faculty, and staff members who have an insatiable curiosity," she said. "Many students are reluctant to see themselves as researchers, and we want to change that," she said. "IUP has a strong infrastructure to support research, including the Office of Undergraduate Research, led by Dr. Andrea Palmiotto, and opportunities like the Scholars Forum, which includes research in every conceivable discipline, as well as spotlighting original creative work," she said.
"IUP is very proud of its recent designation as a Doctoral University–High Research Activity (R2) by the National Center for Postsecondary Research's 2021 Carnegie Classification in recognition of its commitment to research and student success, and Research Appreciation Week is another opportunity to celebrate this commitment," Creely said.
IUP is one of only two public universities in Pennsylvania and one of only 99 public universities with this ranking in the United States. More than 3,900 colleges and universities are included in the ranking system.
The IUP STEM Women's Summit on April 4 will be held from noon to 3:00 p.m.
It begins with a poster session of student research projects from noon to 1:00 p.m. At 1:00 p.m., the Dr. Patricia Hilliard Robertson Memorial Scholarship for Outstanding Female Science Student Award will be presented by family members of the late Dr. Hilliard Robertson.
The Hilliard Robertson scholarship was established as a living legacy for Hilliard Robertson, a 1985 graduate of IUP from Homer City, who died May 24, 2001, in Houston. Hilliard Robertson had been assigned as a crew-support astronaut for the Expedition Two crew that was preparing for service aboard the International Space Station in 2001.
Following the award presentation, Kelly Tretter, head microbiologist and senior quality integration manager with New Belgium Brewing Company of Denver, will present a keynote address, discussing her journey as a female scientist in a male-dominated field.
Tretter, of Fort Collins, Colorado, has been in the brewing industry for more than 29 years and now holds one of the key roles in the process of taking popular beer products from the laboratory bench to retail stores. She earned her bachelor of science degree in biology from Colorado State University and later completed original research on new rapid methods for detecting beer-spoiling organisms. She has served on the Board of Directors of the American Society of Brewing Chemists for eight years and speaks at conferences regarding all things brewing microbiology. Tretter's presentation is a partnership with Levity Brewing.
A video presentation, picture a scientist, will follow Tretter's keynote presentation. Networking and posters will be available until 3:00 p.m. at the KCAC. Prizes will be given at the conclusion of the event.
The annual Scholars Forum, featuring 175 IUP and high school students, will be held April 6 from 9:00 a.m. to 1:00 p.m., concluding with the Three-Minute Thesis competition at 1:00 p.m.
The Three-Minute Thesis competition is an event for graduate students to present their original scholarship to a panel of judges in just three minutes with the aid of only one static PowerPoint slide as a visual aid.
Four graduate students have advanced through the preliminary competitions to be part of the April 6 final presentations:
Sarah Gann, psychology, presenting "Amaru: A Golden Key to the Adolescent Mental Health Crisis;"

Lizoon Nahar, professional studies in education, presenting "Inquiry-Based Learning Through Virtual Laboratory: A New Era of Learning Science;"

Ryan Miller, business and information technology, presenting "The Moderating Role of Situational Awareness on the Effects of Supply Chain Flexibility and Agility on Firm Performance in the Manufacturing Industry;" and

Andrew Yim, English, presenting "How Multilingual and Second Language (L2) Students' Self-Sponsored and Everyday Writing Practices Affect their Writing Development Inside and Outside a First-Year Writing Academic Classroom."
A total of 21 original artworks will be part of the Scholars Forum Juried Art Exhibition. Displayed in the Toretti Auditorium foyer from 9:00 a.m. to 1:00 p.m., this exhibition features artworks created by a select group of art students, juried by faculty members and representing the breadth of studio research conducted during the 2021–22 academic year.
Almost 75 posters will be part of the poster presentation session from 9:00 a.m. to 1:00 p.m. on the KCAC arena floor. Posters are from IUP students and a select group of 21 high school students mentored by Emily Hixson.
Posters in the session address a broad variety of research topics, including:
Multidisciplinary Assessments of the Impacts of COVID-19
Research in Psychology
Science Education and Learning
Investing
Mathematics and Computer Sciences
Research in Chemistry
Biology and Ecology
Geography, Geology, Environment, and Planning
Archeology and Anthropology
A complete schedule of oral presentations during the day is on the IUP website.
Presentation times, locations, and topics for the presentations are:
9:00 a.m. to 10:50 a.m.

Conference room 7, investing in the stock market
Conference room 6, biology and ecology
Conference room 5, psychology and sociology
Conference room 4, gender and race concerns
Toretti Auditorium, history reconsidered

11:00 a.m. to 12:50 p.m.

Conference room 7, business and economics
Conference room 6, environmental studies
Conference room 5, crime and economics
Conference room 4, health and medicine
IUP-IRMC Day on April 7 has been established to celebrate the strong and growing collaboration between IUP and IRMC. The event, sponsored by the IUP/IRMC Health and Wellness Collaborative, will celebrate rural health and wellness at this first collaborative education, research, and awareness event.
The event is free and open to the community, but pre-registration is required online.
Randall Longenecker, Ohio University assistant dean, rural and underserved programs, will offer the keynote address for the event: "How Partnerships Can Define Rural Health Care."
Longenecker, a professor of family medicine, is also the executive director of the RTT Collaborative, the associate project director of the Collaborative for Rural Primary Care Research, Education, and Practice (Rural PREP), and is the central lead for the Rural Residency Planning and Development Technical Assistance Center.
Longenecker is an expert in rural health ethics and rural medical education. He has presented and published on the topics of rural medical education, research in rural health professions education, rural health care ethics, and curriculum design.
Welcoming remarks by IUP President Michael Driscoll and Steve Wolfe, president and CEO of IRMC, are scheduled at 8:30 a.m. Longenecker's keynote address will be from 9:00 to 9:45 a.m. Current IRMC partnerships will be discussed from 10:00 to 10:40 a.m., including nursing, lab research, food and nutrition, and COVID-19 wastewater research.
Creely and Tracy Eisenhower, associate director of the IUP Research Institute, will discuss "Research Structure at IUP" at 10:45 a.m. IUP students interested in health care professions will have a chance to interact with IRMC employees over a networking lunch, which will take place from 11:30 a.m. to 1:00 p.m.
Research awards and a number of workshops about research success especially for the IUP community have been scheduled throughout the week. A complete schedule of Research Appreciation Week events is on the IUP website.
For more information, please visit Research Appreciation Week.
About Randall Longenecker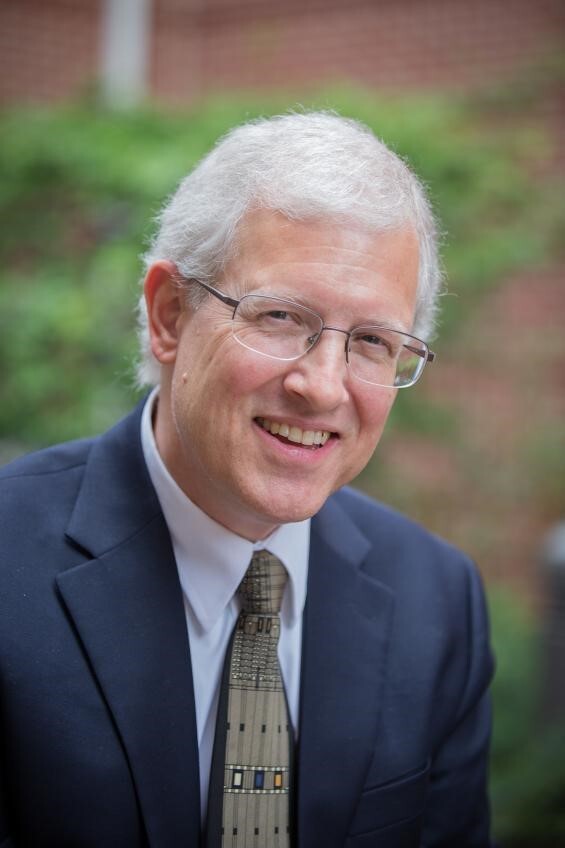 Longenecker's extensive experience as both clinician and educator has given him a strong understanding of the challenges facing physicians who choose to practice in medically underserved rural or urban areas—as well as the best ways to encourage and prepare more physicians-in-training to make this choice. In recognition of his role in helping prepare medical students and residents for practice in rural areas, he has received three national awards: the American Academy of Family Physicians Exemplary Teaching Award in 2009, the Society of Teachers of Family Medicine Excellence in Education Award in 2011, and the National Rural Health Association Outstanding Educator Award in 2014.
Longenecker joined the Heritage College as its first assistant dean for rural and underserved programs in 2012. In this position, he has developed the college's Rural and Urban Scholars Pathways program, a curriculum enhancement to prepare medical students to practice effectively and sustainably in underserved communities. In 2016, RUSP saw its first five students graduate with DO degrees, and the program continues to grow, involving more than 10 percent of the medical school class across all three Heritage College campuses.
Longenecker also serves as executive director of the RTT Collaborative, a national nonprofit cooperative of rural programs devoted to sustaining health professions education in rural places. Since July 2016, he has been associate project director for Rural PREP, a national collaborative for rural primary care research, education, and practice.
Borne of a five-year cooperative agreement with the US Health Resources and Services Administration, Rural PREP's aims are to conduct and sponsor research on health profession education; share research findings and best practices with rural health care educators and providers; and foster and engage with "communities of practice and research" —an area in which the Heritage College's Office of Rural and Underserved Programs and its Department of Family Medicine are taking the lead.
Since 2018, he has been the central lead for the Rural Residency Planning and Development Technical Assistance Center, anchored at the University of North Carolina, and established under a HRSA grant to assist rural program development in family medicine, internal medicine, and psychiatry.
In these roles and others, Longenecker has presented and published in regional, national, and international venues on the topics of rural medical education, research in rural health professions education, rural health care ethics, and curriculum/program design and implementation.
Prior to joining the Heritage College, Longenecker practiced as a comprehensive family physician, including maternity care, in western Ohio from 1982 to 2012, and served as program director of Ohio State University's Rural Program family medicine residency/rural training track from 1997 to 2011. He also has a strong background in bioethical decision-making, having served for over two decades on the bioethics committee of Mary Rutan Hospital in Bellefontaine, Ohio, during which time he led several bioethics retreats and summits.