Spring commencement ceremonies are less than a month away. If you're among the new graduates entering the workforce during the COVID-19 pandemic, how concerned should you be? How should you prepare? Tammy Manko, director of IUP's Career and Professional Development Center, shares her insights and advice.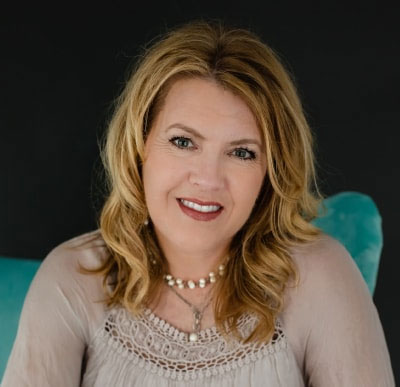 More about Tammy Manko
Director, Career and Professional Development Center
Owner and Operator, MeaningfulLife, LLC (public speaking and training)
Past Positions at IUP
Assistant Director for Employer Relations and Development
Associate Director for Service Leadership, Office of Student Activities and Organizations
Assistant Director, Office of Student Activities and Organizations
Education
EdD in Educational Leadership, 2010, University of Phoenix
MA in Student Affairs in Higher Education, 1991, IUP
BA in English, 1988, Minor in German/Pre-law Track, IUP
How would you describe the job market for new graduates during the pandemic?
One of the things I've been trying to encourage students about is that there are jobs. We're seeing position postings, and as we talk with employers, they're telling us they're hiring. We're in what I hope and believe is a temporary recession, certainly in some industries, but there are jobs, and people are hiring.
According to NACE [National Association of Colleges and Employers], employers project hiring 7.2 percent more new graduates than in 2020, and entry-level salaries are projected to be 7.1 percent higher.
Students should know that the career center [ Career and Professional Development Center ] is here to support them. Our team is very approachable, and students don't even have to come with specific questions. Just come and have a conversation with us—virtually, right now.
How does the job market vary by field?
There are certain industries that are hurting more than others. Hospitality, food and beverage, and arts and entertainment—those are the three that have taken the biggest hit because of COVID. Some industries are booming as a result of COVID, like the health care industry and companies that are associated with that, such as pharmaceutical and medical device companies.
The top industries that have been consistently reaching out [with interest in new graduates] have been internet and software companies, K-12 education, health care, investment/portfolio management, management consulting, accounting, and sales and marketing. The top majors receiving outreach have been business, psychology—not surprising, since I'm certain we're dealing with even more mental health issues than we already were in our larger world—biology, computer science, and finance.
What kind of participation are your virtual job fairs getting?
Employer interest has dipped only slightly, which would be expected. The number of students attending has dipped as well.
Our take is that students are Zoom fatigued. Some students may wonder if [a virtual job fair] is worth it. But some feel intimidated, no matter what the environment is. I think a lot of it is discomfort, or lack of confidence, or fear of putting themselves out there.
What I want to say to students or alumni or anyone who's looking for a job is to put yourself out there. People who are hiring want to talk with you. They're not looking to criticize or minimize you. They're not critiquing your every word. They just want to see who you are, what value you might bring to their organization, and if there's a mutual fit. Recruiters and hiring managers are just people.
What can people graduating in the current environment do to increase their chances of getting a good job?
We talk so much about what's different and what we should be doing differently. When it comes to a job search, not much is different, except that things are more virtual. So, people need to be prepared to be effective communicators in a virtual world, but they also need to go through the same other steps. They need a solid résumé and a solid cover letter that they can tweak for whatever position they're applying for.
Make sure you're communicating effectively, whether the interview is by phone, Zoom, Skype, or some other platform, or even if it's a computer-generated interview. That may involve a person on screen asking you questions. Or, questions might be flashed on the screen, and you respond to them and then submit the interview. You have to be prepared for those, and again, the career center can help.
Body language also remains critical for virtual interviews of any kind, so smiling and sitting or standing up straight with your shoulders back are, frankly, imperative to communicating confidence and positivity.
What's happening with internships?
There's still some uncertainty about this summer, not only with internships but even with new hires. We have companies that are saying they're staying virtual for the summer. Some are saying they're not certain what they're doing, and others are saying they're going face to face and will adapt as they need to adapt. Some have even delayed start dates for new hires.
Companies at least have a year of this under their belt, so if they need to have virtual internships, they have a handle on how to make them better.
While there may be no choice, what might virtual internships and other experiences be lacking?
Probably the biggest missing piece is that human element. It's those off-the-cuff conversations. It's the opportunities to socialize. At some larger organizations, internship programs might normally involve going to a Pirates game or doing a community service project together. So, virtual is never going to be the same as face to face.
That said, interns are gaining the experience of how to adapt in a virtual world. Heading into the workforce, they need to be ready to tell some stories about what they did during the pandemic. For example, what did you do that brought value to you or that brought value to your larger community? What did you learn from your pandemic experiences, and how can you apply that in the workplace?
As we return to in-person interaction, I think those who get their energy from other people—your extroverts—will really become sponges, not only with socialization but with all of the learning that takes place in that face-to-face environment. They'll really savor that time and appreciate it a great deal more. I think we all will.
What different skills might people need as they enter the workforce now?
For one, you're probably going to have to rely more on yourself for finding information. It's not like you can walk down the hall to someone else's office and seek their insight. The other things are adaptability and becoming comfortable with ambiguity. For example, there are going to be times when someone's going to give you an assignment with very little direction, because they don't even know what they want until you show them what they don't want.
I think those things are more pronounced during the pandemic, because people are trying to figure out how to do things in different ways and because we're working in an environment that's somewhat ambiguous.
It's also important to regulate your emotions. It doesn't count just in the board room or in a business meeting. It matters at social functions and on social media, too. Temper what you're writing on social media. Is it bringing value? Is it helping you to achieve goals? If not, don't share it. You have to think, "I'm representing my organization, but I'm also representing who I am and what my brand is, everywhere I go, in every conversation I have."
Note: See more tips for your job and internship search on the Career and Professional Development Center website. Manko was also featured in a panel of experts who weighed in on job market trends for the Zippia website in January.