In conjunction with International Women's Day on March 8, Indiana University of Pennsylvania's Office of International Education presented a panel discussion to celebrate achievements of women worldwide.
The program, presented as part of IUP's Six O'Clock Series, featured four women who are connected to IUP as either students, partners, or participants of the international educator's program with the US Department of State.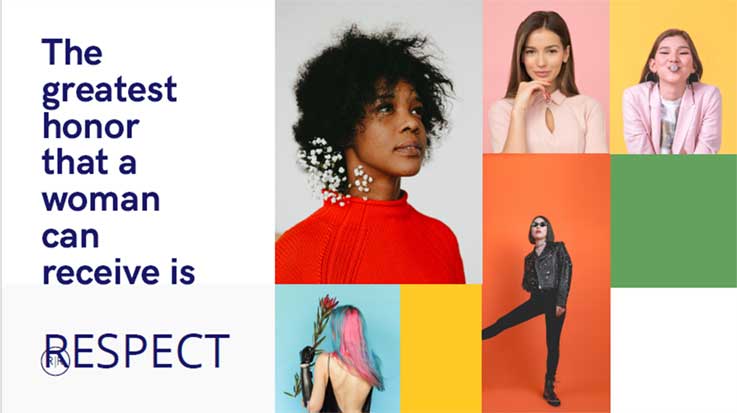 Three of the panelists spent a semester at IUP as part of either the Fulbright Distinguished Award in Teaching Program for International Teachers or the International Leaders in Education Program. Since spring 2016, IUP has hosted 84 international educators through this program, funded by the US Department of State in conjunction with the Bureau of Educational and Cultural Affairs and administered by IREX, a global development and education organization.
"IUP continues to be honored to be part of the Fulbright Distinguished Awards in Teaching Program for International Teachers," IUP President Michael Driscoll said. "These visitors become part of the IUP family as we learn from them and they from us."
The women on the March 8 panel are from Taiwan, Botswana, Morocco, and Brazil and shared stories about strong women in their cultures, the current state of women's freedoms, liberties, and education for girls in their respective countries. Panelists included:
Alanda Chang, coordinator of the Office of International Affairs at Providence University in Taiwan, which is a partner institution of IUP. Her presentation aimed to educate the audience about two powerful and influential Taiwanese women, one politician and one athlete.

"We all try our best to be seen to the world," Chang said. "It's time for women to show themselves and step forward to support the whole society and the world."

Koga Chilume, a special education teacher for the deaf and hard of hearing in Botswana and a 2019 participant of the US Department of State's International Leaders in Education Program. She currently is a doctoral student in IUP's Curriculum and Instruction program.

"I am honored to be part of the panelists on a day that is so significant for all women around the world," Chilume said. "Women are the pillars of the nation, and it is our responsibility to raise and mentor young women and girls for the twenty-first century by empowering them with skills that will make this world a little better."

Ahlam Lamjahdi, a professor assistant at a university in Morocco, who participated in ILEP at IUP in 2017 and holds a doctorate in language and English literature.

"I feel proud to share Moroccan women's humble experiences with the world," Lamjahdi said. "Their fights, struggles, and most importantly, their strength and power are now recognized internationally thanks to IUP's effort to bring women of different backgrounds together. As a woman I find it necessary to give a voice to all the voiceless women all over the world. My participation at IUP's International Women's Day Panel was a great opportunity for me to shed light on issues women face in Morocco."

Elaisa de Souza, an English teacher at a high school in Belo Jardim Pernambuco. She spends her time teaching teenagers how to be engaged in gender equality issues. Her presentation centered around providing respect to women. She completed the ILEP program at IUP in 2018.
"These outstanding educators build strong, long-lasting relationships with each other and with the broader community," President Driscoll said.
"It was wonderful to welcome these women 'back home' for this event; their lives, their determination, and their work to advance human rights, especially rights for women, are inspiring. Personally, I was informed and filled with hope for the world's future because of these incredible women. We are thankful that they took this time to share their stories with our IUP community."
IUP's Six O'Clock Series provides students, employees, and community members an opportunity to learn about current issues.