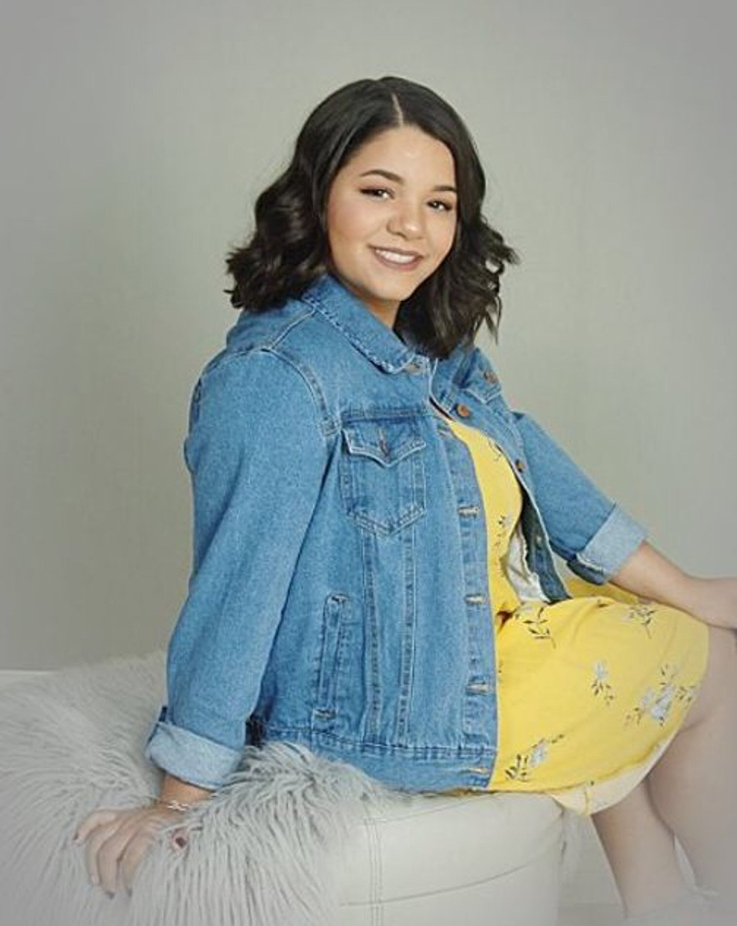 Khala Vines, a sophomore international studies and Asian Studies major at Indiana University of Pennsylvania who recently won a 2020 David L. Boren Scholarship for international study, has been selected for two additional international competitive study abroad scholarships: the Benjamin A. Gilman Scholarship and a Freeman Award for Study in Asia Scholarship.
The scholarships will help to fund her study in South Korea during the spring semester. Vines' intended year of study funded by the Boren in South Korea has been prevented by conditions related to the coronavirus pandemic.
She is IUP's twentieth Gilman scholarship recipient, tenth Freeman-Asia scholarship recipient, and third Boren scholarship recipient.
"The Gilman award is so much more than a financial award; it opens doors for students during and after their international experience to aid in positioning students for future success," Jessica Mulvihill, director of Education Abroad in the IUP Office of International Education, said. "IUP had several highly competitive applications again this cycle thanks to a host of individuals at IUP, including Heather McGregor in the IUP Office of Financial Aid; Christian Vaccaro, director of IUP's Merit Scholarships program, and the academic advisors of our students. It was a pleasure to work with the applicants for this cycle, and I look forward to advising more applicants in future cycles," she said.
The Gilman Scholarship is awarded by the US Department of State and instituted by the Institute of International Education. It enables undergraduate students who receive Federal Pell Grant funding at two- or four-year colleges to study or intern abroad in a variety of disciplines at a university of their choosing. Recipients are selected from a pool of candidates from colleges and universities across the country based on their academic performance and a competitive application.
The Freeman Awards for Study in Asia (Freeman-ASIA) provides scholarships for US undergraduate students with demonstrated financial need to study abroad in east or southeast Asia. Freeman-ASIA is sponsored by the Freeman Foundation, a private foundation with an objective of strengthening the bonds of friendship between the United States and countries of East Asia.
Through these scholarships, Vines will study at Korea University in Sejong, South Korea. Sejong is about an hour's drive from the South Korean capital of Seoul.
"I am so honored and privileged to have received the Gilman award," Vines said. "I am very excited to see how the Gilman, combined with my Boren and Freeman Asia scholarships, will change and improve my experience in South Korea, as well as after I graduate. The Gilman is so gracious in assisting undergraduate students. It really is life-changing."
Vines, of Duncansville, is the daughter of Kylene Schneider and the granddaughter of Thomas and Kathy Weibley. She is a 2018 graduate of Holidaysburg Area Senior High School. At IUP, she is a member of the IUP Ambassadors student-alumni organization and is president of the IUP Political Leadership Society. She is the alumni liaison and national representative for Gamma Sigma Sigma service sorority. She is a student worker in IUP's Department of Journalism and Public Relations.
Vines is interested in many aspects of Korean history and culture but plans to focus her study and research on current politics.
After she graduates from IUP, which will include completing her honors thesis in Asian Studies focusing on human rights abuses, she would like to find a graduate program in international studies that complements her undergraduate research interests.