It's been a long road for Mercy Wairimu Muguimi—7,607 miles, to be exact, and a 20-hour flight—but her determination to help others has kept her on her path.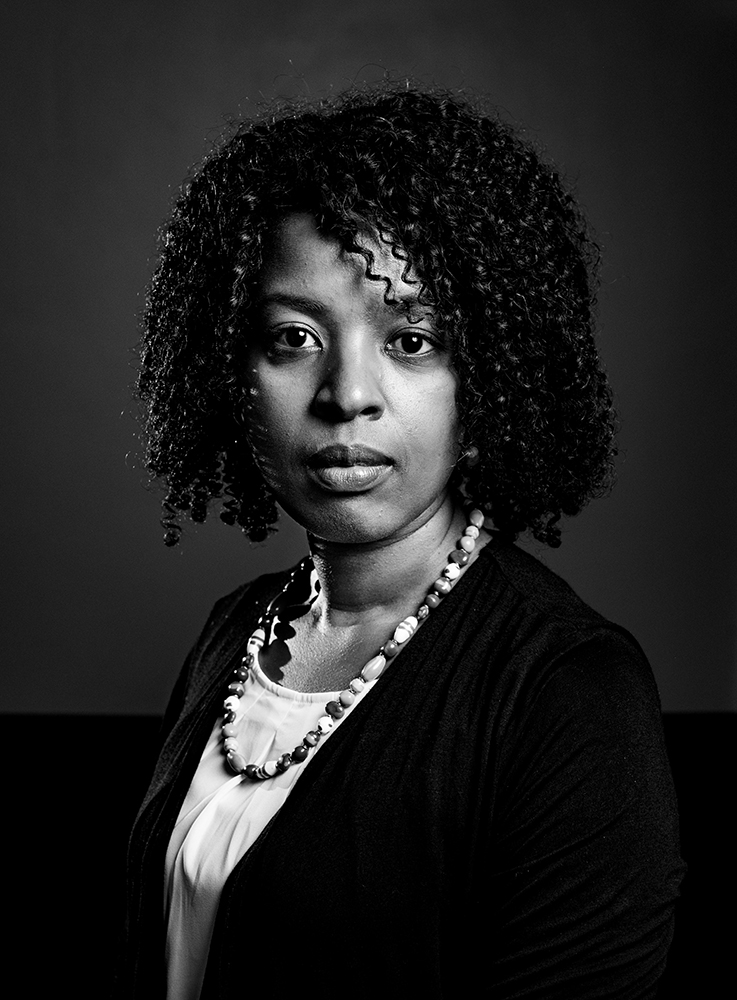 Muguimi, who began studies in IUP's Speech-Language Pathology master's program in fall 2019, is a native of Nairobi, Kenya. She completed her undergraduate degree in education in Kenya and taught English at the high school level in her home country.
She and her husband are the parents of two daughters. When her youngest daughter experienced some speech delays, she sought help, but found a lack of services for children with special needs in her community. There was only one place in Nairobi where she could go for help for her daughter, and only less than 10 qualified professionals offering speech and language help in the entire country of Kenya. All were very expensive.
"I wanted more for my daughter, but I also wanted more for my country," Muguimi said. "I decided to pursue a degree in speech language pathology and bring my knowledge back to my home country to be able to help others."
She applied to several universities that offered the program she wanted. She chose IUP "because of the immediate and helpful responses I received," she said.
"The staff in the Office of International Education were very personable, they answered all my questions, and everyone in the Department (of Communication Disorders, Special Education, and Disability Services) were very responsive and helped me in every way."
She, her husband, and their children—her daughters were nine and six at that time—came to America on August 15, 2018. During the 2018–19 academic year, Muguimi took the required prerequisites at IUP to be able to enroll in the master's program.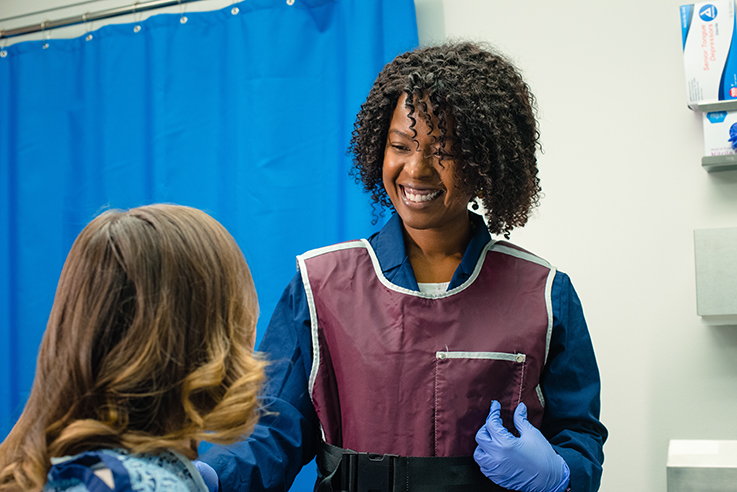 "The coursework last year was challenging, especially coming with training as a linguist and going into a more scientific field," she said. "There were a lot of terms and technology that I wasn't familiar with, and it was quite different than my academic culture in Kenya.
"I'm very grateful for the many people who have helped me, especially my academic advisor, Dr. Lisa Price. She has gone out of her way to assist me with so many things, including basics like registration and study strategies. I had to learn new study strategies for science courses like neuroscience, and everyone—faculty and my classmates—have done everything they could to help me to succeed."
Muguimi said that while the culture of Indiana and Nairobi are very different—including the way that families interact—she and her family feel at home in Indiana.
"Even though we know English, sometimes the accents stand in the way of understanding or being understood. The children have been able to adjust pretty quickly, thanks to the wonderful teachers and English as a Second Language Instructors in the schools.
"The town is very welcoming. We've had the best experience being in Indiana. The people are very friendly and accepting, we've found a church home, and we love the pace of the town—not too fast, but with everything that we need. We love being in Indiana," she said.
Muguimi will continue her graduate studies on campus for the next two years before she goes on to a nine-month clinical fellowship. After she completes the program, her current plan is that she and her family will return to Kenya, where she plans to work as a speech pathologist. She also may go on to get a doctorate in the field.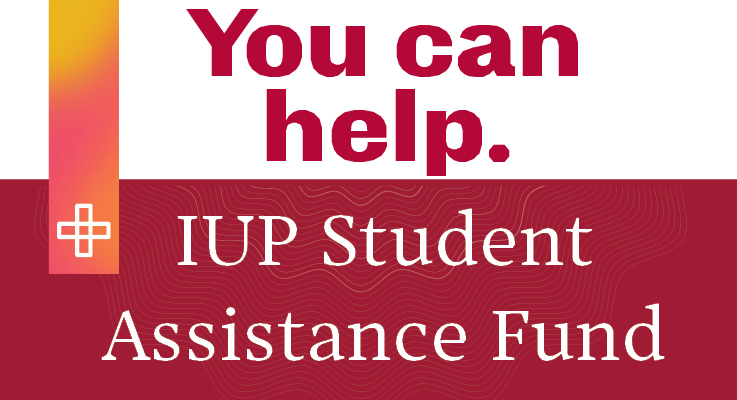 "For me, my daughter gave me the drive to do this, to find support for her and learn how to be able to help others. It's been scary, but my belief in God and all the help I've received here at IUP have made it possible. It's a big sacrifice especially for the children—making new friends, learning a different way of life—but I believe it will pay off in the future. I've already seen my youngest daughter make a lot of progress through the programs offered at the IUP Speech and Hearing Clinic and in the Indiana schools."
Price has high praise for Muguimi's skills and commitment to her studies and to her "second" career.
"Our program is very competitive," Price said. "Mercy worked hard, performed well in classes, and she's well qualified for the program. It's been a pleasure to work with her."
Muguimi was selected by Quota International of Indiana, Pa. Inc. with its 2019 Gold Scholarship, designed to assist women pursuing new careers.
Including Muguimi, IUP had four students from Kenya during the fall 2019 semester, according to Jessica Dories, assistant director of International Student and Scholar Services in IUP's Office of International Education. Dories worked with Muguimi during her application to IUP.
"Mercy and her family are a great example of the determination and fortitude international students display as they study in the United States," Dories said. "Mercy has shown amazing strength and gratitude as she has pursued her studies here, all while taking care of her family as they settled into life here in Indiana. Our international students amaze me every day with how much they give up to study here, especially those with families. These students overcome so much to be able to get the education we offer and to take that experience back to their home countries."