Real-world experiences, best practices and frank discussion about diversity issues and initiatives in the workplace will be part of "Diversity, Inclusion, and Equity in a Professional Workplace" offered March 18 at Indiana University of Pennsylvania.
The event, free and open to the community, is from 2:00 to 4:00 p.m. at IUP's Kovalchick Convention and Athletic Complex. The panel discussion will take place in the PNC room; the breakout sessions following the panel discussion will be in the PNC room and rooms 6 and 7.
Sponsored by IUP's Office of Social Equity and the Division of University Advancement, the event will feature three professionals discussing preconceptions about diversity and inclusion. IUP's Chief Diversity and Inclusion Officer Elise Glenn will serve as moderator for the panel discussion.
Panelists include:
Debra Evans-Smith, IUP '81, deputy assistant director (retired), Federal Bureau of Investigation
Lonie Haynes, Chief Diversity and Inclusion Officer at Highmark Health, Pittsburgh
Mauro Wolfe, IUP '90, attorney and partner, Duane Morris, LLP, New York City
"The Division of University Advancement is proud to partner with the Office of Social Equity to bring diversity and inclusion programming to our students, faculty, staff, and the Indiana community," Khatmeh Osseiran-Hanna, vice president for IUP's Division of University Advancement, said. "This panel discussion is an important thread in the fabric of many activities that will provide situational knowledge and best practices in the workplace, helping the leaders of tomorrow navigate the diverse world, in which we live."
Glenn stressed that this event is designed to benefit IUP students as well as all members of the IUP and greater community.

"One of the goals of this event is to address preconceptions about diversity and inclusion," Glenn said. "Way too often, people think that diversity and inclusion is something being done to them or being forced upon them. We want to change that thinking, because it's just not true.
"A sincere commitment to diversity and inclusion does take an effort, but there's an incredible payoff that comes from that work: with more and different perspectives, everyone can be more successful. IUP aspires to be a place where all feel welcome to work, live and learn, and that includes a responsibility to helping our students understand the importance of diversity and inclusion, here and as they complete their studies and more forward in their career paths," Glenn said.
Break-out sessions will focus on three topics:
What does diversity mean to you? Do diversity and inclusion initiatives label divide or stereotype? Do these initiatives lead to a more successful workplace environment?

What is the value of diversity? How are teams stronger, more innovative or more successful when they include different perspectives? How are perspectives informed by our differences?

How do you create a culture of change? What does it mean to embrace diverse ideas and inclusivity? Will this truly unleash employee potential?
About Debra Evans-Smith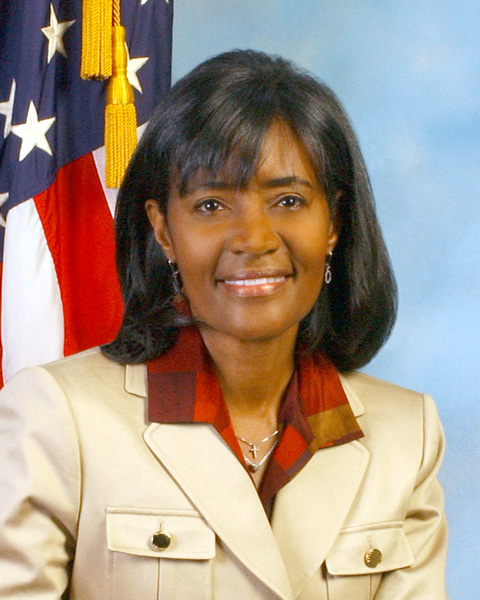 Smith has a distinguished and award-winning 30-year career with the FBI.
She began work with the FBI in May of 1984 in a support capacity. She was assigned to FBI Headquarters for two and one-half years prior to entering New Agents class in 1987. Her first office of assignment was the New Orleans Division where she conducted applicant, civil rights and white-collar crime investigations. Smith attended the State Department's Foreign Service Institute in Rosslyn, Virginia, where she studied and learned to speak the Russian language.
Smith's second assignment was to the Los Angeles Division (1991-1996) where she worked Russian Foreign Counterintelligence (FCI) and Russian Organized Crime matters. Her third assignment was to the Washington Field Office, Washington, D.C., where she was again assigned to Russian FCI matters. In June of 1998, Smith was promoted to Supervisory Special Agent, and served in the Overseas Espionage Unit at FBI Headquarters. In June of 2000, Smith returned to the Washington Field Office to supervise an espionage squad. She supervised numerous espionage investigations and recruitment operations, most notably, the investigation of former FBI Agent Robert P. Hanssen. Smith received the Attorney General Award for Intelligence, and the United States Attorney's Award for her role in this major espionage investigation. She also received the National Intelligence Community Certificate of Distinction for her role in a national security matter.
In August of 2006, Smith was promoted to Assistant Special Agent in Charge of the San Diego Division's Intelligence Branch. In March of 2008, Smith entered the Senior Executive Service, and served in a joint duty position as chief of the Counterespionage Group at the CIA. From 2009-2010, she worked as Special Assistant to former FBI Director Robert Mueller III.
From 2010 to 2013, Smith served as Special Agent in Charge, Washington Field Office, initially over the Administrative Division, and transitioned to the Counterintelligence Division where she was responsible for all counterintelligence and espionage matters in Washington, D.C. and Northern Virginia. She briefly served as the Acting Director in Charge of the Washington Field office, prior to being promoted to Deputy Assistant Director of the Counterintelligence Division at FBI Headquarters. Ms. Smith retired in 2014 after 30 years of service. She returned to the FBI in 2015 and served in the Office of Diversity and Inclusion until her final departure in 2019.
Smith currently serves on the President's Commission for Diversity and Inclusion at Indiana University of Pennsylvania (IUP), as well as the IUP Alumni Board of Directors. She is mother of one son.
About Lonie Haynes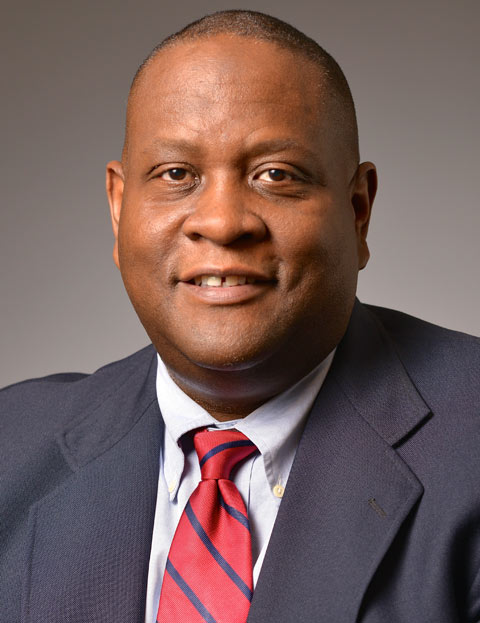 As chief diversity officer for Highmark Health, Haynes and his team design and drive diversity and inclusion strategies around talent, education and learning, communications, and compliance in partnership with both internal and external stakeholders. Highmark Health is a $19 billion-dollar health and wellness organization and the second largest integrated health delivery network in the nation, with 42,000 employees, serving nearly 50 million customers throughout the nation with businesses in several health categories including health insurance, dental and vision care, healthcare delivery and health technology.
Prior to his arrival at Highmark Health, Haynes spent more than 20 years across multiple domains, in several management roles at AT&T, Sprint, Bell South and the US Army, working in sales, customer service, project management, training, human resources and diversity and inclusion.
Haynes holds a bachelor's degree from the State University of New York, a Master of Science in management from Boston University, a Master of Public Administration from the City University of New York, and a doctorate in law and policy from Northeastern University.
He is a national board member of the American Association of People with Disabilities in Washington D.C. He is a veteran, having served with the U.S. Army. He is an occasional commentator for media outlets including Bloomberg Media and Huffington Post, and has been a guest lecturer and adjunct instructor at Emory University, Boston University, Northeastern University and the Chan School of Public Health at Harvard.
He volunteers with the National Black MBA Association, the 100 Black Men of America and is active in the African-American Episcopal Church. He is married to Stephanie Watson-Haynes, an educator and non-profit consultant, and they reside in Bellevue.
About Mauro Wolfe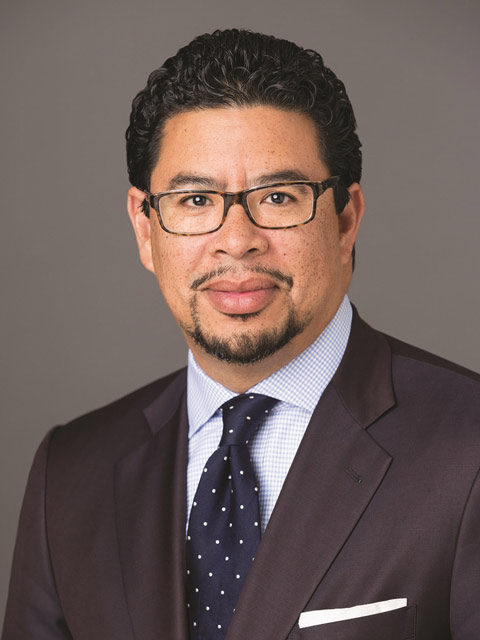 Wolfe practices in the area of litigation, with a focus on domestic and international white-collar matters before the Department of Justice, the Securities and Exchange Commission, the New York Department of Financial Services, Financial Industry Regulatory Authority, various federal agencies and regulators, state attorneys general and local prosecutors. His emphasis is on the finance industry, Foreign Corrupt Practices Act and Office of Foreign Assets Control compliance and investigations, internal corporate investigations, and complex litigation. Wolfe has represented U.S. and foreign corporations, corporate executives, government officials, fraud victims, and others in a broad range of white-collar matters.
He has been a member of the highly selective and prestigious New York Council of Defense Lawyers, an organization comprising the most well-regarded white collar practitioners in New York since 2009.
Wolfe served as the Assistant U.S. Attorney in the Securities and Healthcare Fraud Unit in Newark, N.J. Prior to that, he was the Special Assistant U.S. Attorney for the District of New Jersey, where he worked in the Criminal Division, Major Frauds Unit.
Earlier in his career, Wolfe served as a senior attorney in the Enforcement Division of the SEC's Philadelphia District Office and as an assistant district attorney for the Philadelphia District Attorney's Office, Narcotics Division.
Wolfe has extensive experience working with various U.S. and international law-enforcement agencies and securities regulators. Most recently, he has handled bet-the-company matters involving LatAm, Eastern Europe, African, EU and Asian companies before US law enforcement authorities.
Wolfe has been involved in several high profile matters over his career. He has been sourced, quoted, and pictured in various news media including The New York Times, The National Law Journal, Bloomberg, Associated Press, Barron's , Philadelphia Daily News, The Star-Ledger, The New York Post, The San Francisco Chronicle, The Wall Street Journal Blog, CNET News.com, and many others.
Wolfe is widely recognized as a trusted advisor and acts as counsel to companies and leaders who seek exceptional strategic advice related to their most important objectives and goals around the world. He is particularly focused on biodiesel, technology, and cannabis companies. Leveraging a highly cultivated global network, he consistently provides great value to clients and their business interests through providing global innovative legal solutions, or connecting clients to capital, expertise, or deal opportunities worldwide.
In 2013, Wolfe was selected for induction into IUP's Eberly College of Business and Information Technology Hall of Distinction.
In addition to his degree from IUP, Wolfe is a 1996 graduate of Temple University Beasley School of Law.
IUP's $75 million Imagine Unlimited Campaign will enable IUP to step forward as a national leader by transforming the student experience through scholarships, program enhancements, and new and modernized facilities.