Alexander Fefolt, of Indiana, a history pre-law and political science major in the Cook Honors College at Indiana University of Pennsylvania, has been confirmed to serve as a member of the Pennsylvania State System Board of Governors.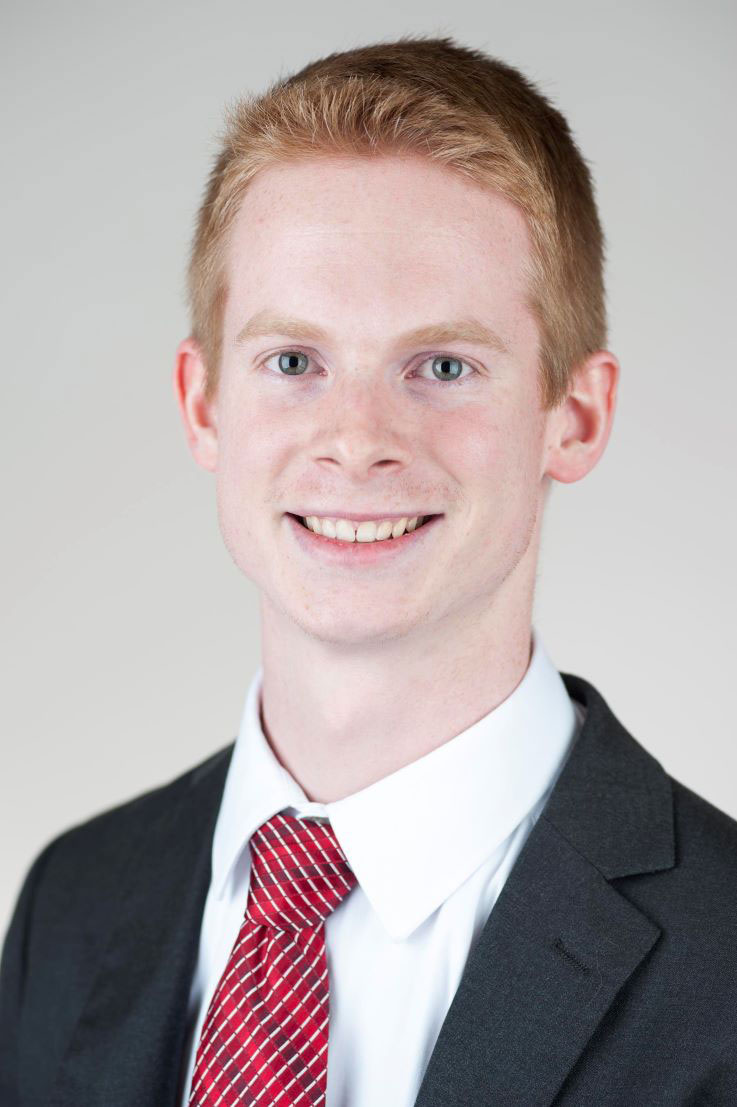 His confirmation was made on September 24, 2019.
The 20-member Board of Governors is responsible for planning and coordinating development and operation of Pennsylvania's State System of Higher Education, which includes IUP and the 13 other state universities in Pennsylvania.
The Board establishes broad educational, fiscal, and personnel policies, and oversees the efficient management of the State System. Among other tasks, the Board appoints the chancellor and university presidents, approves new academic programs, sets tuition, and coordinates and approves the annual State System operating budget.
Eleven Board members are appointed to four-year terms by the Governor of Pennsylvania. Their appointments are confirmed by the Pennsylvania State Senate. Three students, selected from among the universities' student government association presidents, serve on the Board until graduation. Four legislators are selected by the majority and minority leaders of the Pennsylvania State Senate and House of Representatives. The Governor of Pennsylvania or a designee also is a Board member, as is the state secretary of education or a designee.
"Alex has already shown great commitment and leadership in his role as the Student Government Association president," IUP President Michael Driscoll said. "He will be an incredible asset to the Board of Governors, and we are very proud for him to represent IUP in this important role."
The Board meets at least four times a year. Fefolt will attend his first meeting of the Board on October 16 and 17.
"It is an honor to have been selected to serve on the Board of Governors," Fefolt said. "I look forward to being the students' voice on the Board of Governors as they continue to make critical decisions for the future of the State System."
Fefolt took office as president of IUP's Student Government Association in May and will serve in this role through May 2020.
IUP's Student Government Association provides students and organizations of IUP with a representative voice that promotes and enriches the welfare of the students. In addition to serving as the voice of students on campus, SGA is an intermediary between the students and faculty and recognizes and advocates for the 300-plus organizations on campus.
Fefolt, son of John and Lori Fefolt, is a 2017 graduate of Indiana Area Senior High School.
He is a member of Phi Kappa Phi Honor Society, the National Society of Leadership and Success, Sigma Alpha Lambda National Leadership and Honors Organization, Golden Key International Honour Society, IUP Pre-Law Society, IUP Political Leadership Society, IUP History Club, and IUP Organ Donation Awareness Club. He is a History Department ambassador and received a Sutton Scholarship.
Fefolt has served with SGA as the Cook Honors College senator during fall 2018 and as vice president during spring 2019. As a member of SGA, Fefolt participated in a number of community service projects, including organizing and coordinating a Student Townhall on Academic Advising and Mid-Term Grades in November 2018 with all the colleges' deans attending as well as the director of the Cook Honors College; and community outreach during the #IUPLeads initiative in March.
As a Department of History ambassador, Fefolt has represented the department at the Humanities and Social Sciences Academic Expos for prospective students. He also served as the undergraduate student representative on the search committee for the IUP vice president for Student Affairs, as a member of the IUP University Senate University-Wide Undergraduate Curriculum Committee, and as the vice chairperson of the IUP University Senate.