First IUP Student Awarded Critical Language Scholarship from State Department
Posted on 4/29/20 8:25 PM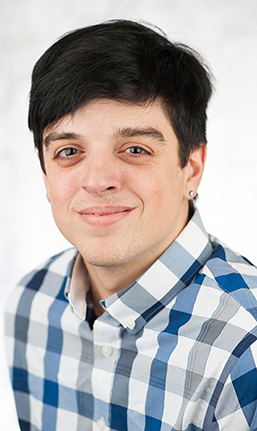 Senior Joseph Gallo, an Asian Studies major from East Stroudsburg, Pennsylvania, was awarded the Critical Language Scholarship to Japan by the US Department of State. Gallo is IUP's first recipient of this award.
Gallo spent 2018 year in Nagoya, Japan, at Nagoya University of Foreign Studies as an exchange student. He was awarded the Benjamin A. Gilman Award, the Gilman Critical Language Award, and the Freeman-Asia Award, the PSECU Study Abroad scholarship for his 2018 exchange.
A highly competitive program, CLS is a fully funded, eight-week international program where students (bachelor, master's, and doctoral) live and study critical languages in an immersion setting.
"I applied for the CLS Scholarship because it is a fully funded scholarship that provides the best summer language training in the world," Gallo said. "Through the CLS scholarship I will travel to Japan for eight weeks where I will live with a host family and study the Japanese language in an intensive setting. Since I intend to attend graduate school after I graduate from IUP, the training in the Japanese language that the Critical Language Scholarship provides both in and outside of the classroom will greatly assist in my ability to conduct research in Japanese."

The 2020 CLS Program received nearly 5,000 applications for the available scholarshipsmaking our overall selection rate approximately 10 percent.
Finalists and alternates for the 2020 CLS Program represent students from 306 colleges and universities across all 50 states, the District of Columbia, and Puerto Rico. The published list indicates the number of finalists and alternates from each of these 306 colleges and universities and is searchable by institution name.
For more information on applying for the CLS or IUP Education Abroad experiences, please contact the IUP CLS advisor and Education Abroad director, Jessica Mulvihill.

Due to the COVID-19 pandemic, the US Department of State has suspended all CLS 2020 programming.