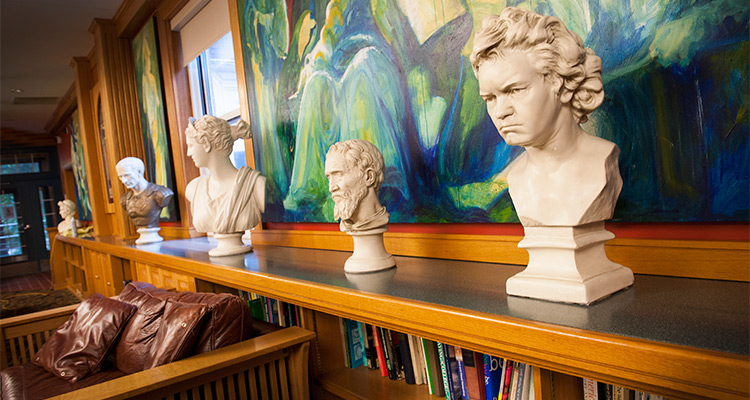 Your Lifelong Place in Our Community of Scholars

Each year, a new class graduates, and we watch with pride as students who wrestled with the Great Questions and made four-year plans become alumni ready to go out into the world and do amazing things.
You are one of those alumni. As you move through life, you will always be a part of our community of scholars. You will always be a part of our CHC network. It can be a very rewarding connection, one you may value more and more over the years.

It can also be a helpful connection for current students. When you arrange to have an Honors College intern at your workplace, speak to a class about job market trends you've seen, or give a graduating senior some networking assistance in your field, you make a difference.
When you choose to give a gift to the Honors College scholarships or the Cook Achievement Fund, you change lives. That scholarship or opportunity to study abroad might be the thing that brings that student to the honors college, where they have a transformative college experience much like the one you had here.
We'd really like to keep our alumni information updated, so we can reach you for events like reunions. Will you help us out?

Please complete as much of the Information Update Form as you like and submit it. If you choose, we will include your information in our alumni newsletters. Thanks!