The Haven Project , Alice Paul House, and the Panhellenic Association invite you to a jean decorating workshop to show your support for survivors of sexual assault.
Decorate denim with supportive messages to be displayed as a campus wide mosaic.
Join us
Wednesday, April 26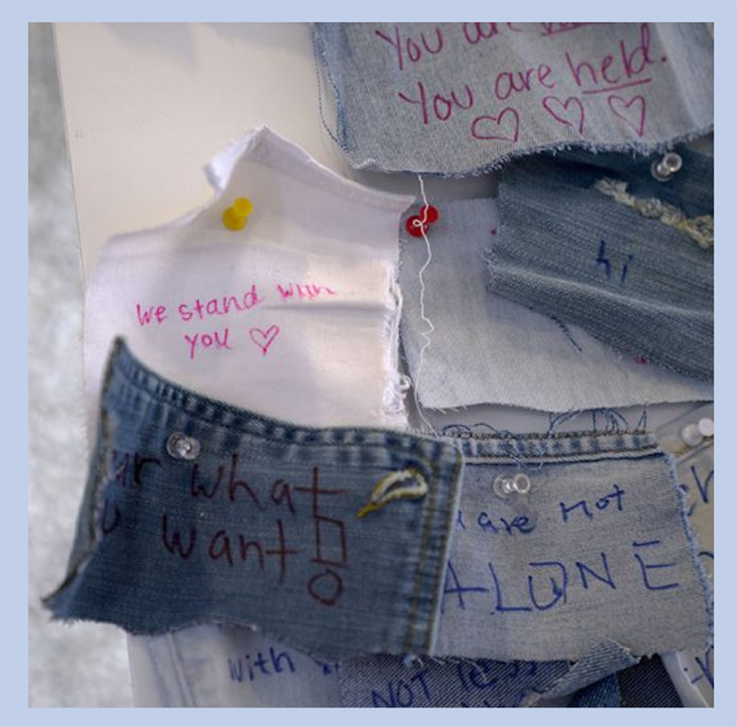 Oak Grove 11:00 a.m. - 1:00 p.m.
Folger Student Center 6:00 p.m. - 8:00 p.m.
All materials will be supplied.
Denim Day is an international campaign that started in 1999 after an Italian Supreme Court ruling overturned a rape conviction by stating that the victim had to have aided her assailant given the fact that she was wearing tight jeans.
#IUPDenimDay2023   
Email questions to haven-project@iup.edu 
Stay connected with the Haven Project for the latest information on upcoming events:
Sexual assault, dating/domestic violence, and stalking are difficult topics. Resources are available. You are not alone.
*confidential resources