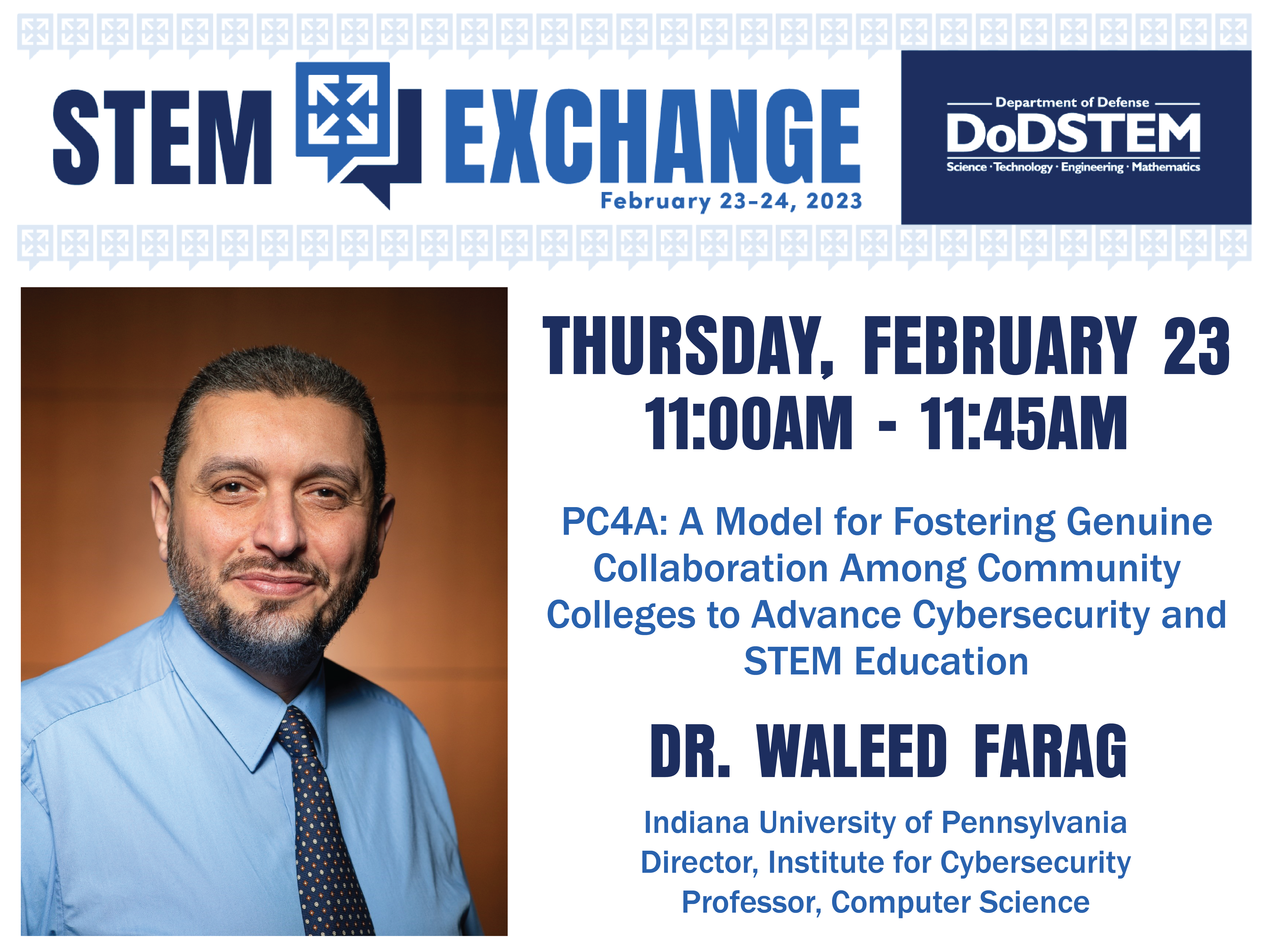 Waleed Farag, PC4A program director and director of the IUP Institute for Cybersecurity, was recently invited to present a talk to the DoD STEM leadership and the community on the progress of the PC4A project at the inaugural DoD STEM Exchange Conference in Washington, DC.
The event, held February 23-24, 2023, was the first of its kind offered by DoD STEM which "brings together experts from STEM education and workforce development to share innovative practices for inspiring the next generation of STEM leaders" with the goal of creating partnerships and leveraging relationships. See the DoD STEM Exchange website for more information on the event.
Farag delivered an interactive talk titled "PC4A: A Model for Fostering Genuine Collaboration Among Community Colleges to Advance Cybersecurity and STEM education." He said, "It was an honor to be invited to speak at the first-ever DoD STEM Exchange conference. Sharing the progress of the PC4A project with DoD STEM leadership and the community has already resulted in beneficial opportunities and created relationships that will help us reach our objectives."
The PC4A project, the largest grant award in IUP history, is an innovative and collaborative consortium between IUP and six community colleges across Pennsylvania with the overall goal of increasing and improving the cybersecurity workforce in our Nation. Visit the PC4A project page to learn more.