Summer Camp
Cybersecurity Skills Enhancement Camp 2018 Computer Lab Activity
Cybersecurity Skills Enhancement Camp 2018 Group Activity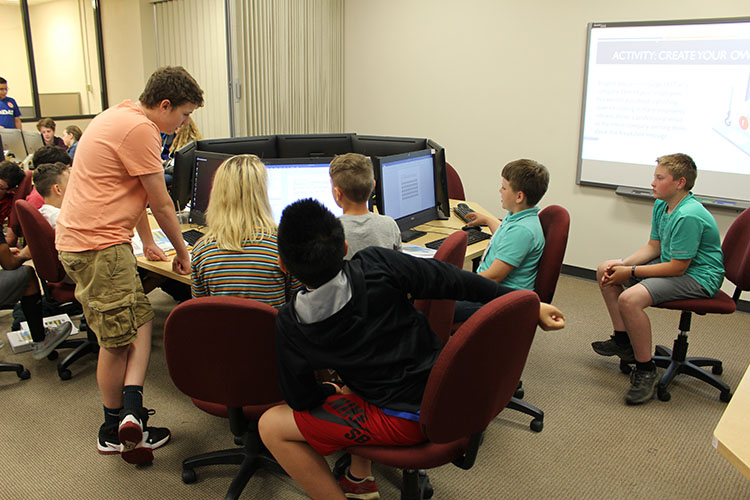 Cybersecurity Skills Enhancement Camp 2018 Group Activity
Cybersecurity Skills Enhancement Camp 2018 Preparing for group presentations
Cybersecurity Skills Enhancement Camp 2018 Cybersecurity Writing Skills Class
Cybersecurity Skills Enhancement Camp 2018 Cyber clash with China
Cybersecurity Skills Enhancement Camp 2018 Group Activity
Cybersecurity Skills Enhancement Camp 2018 Computational Thinking Lab
Cybersecurity Skills Enhancement Camp 2018 End of Camp Awards
Cybersecurity Skills Enhancement Camp 2018 Cyber Clash With China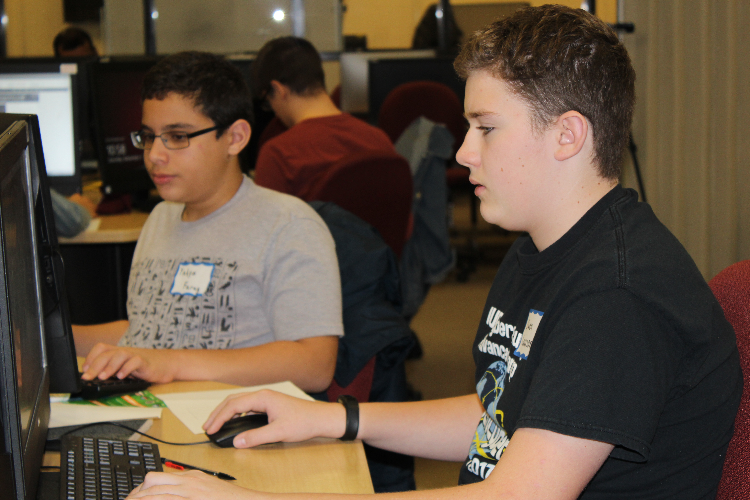 Cybersecurity Skills Enhancement Camp 2018 Lab Activity
Activities in IUP's CAE-C-Expansion Project were designed to enhance cybersecurity knowledge and skills. One of those activities was a summer camp held in 2018.
information about this camp is given below:
Camp Dates: June 4-8, 2018
The camp was designed for middle and high school students.
The camp's focus was on the numerous cybersecurity skills including technical and non-technical skills.

Camp Daily Schedule:9:00 a.m.-3:00 p.m. (Drop-off 8:40-8:50 a.m. and pick up 3:00-3:10 p.m. at Stright Hall parking lot).
Participation Advantages
Offered at no cost
A Raspberry Pi 3B+ Kit for each participant
Instruction and mentorship from IUP faculty and other experts
Skills and knowledge for a growing career field
Learn essential communication and critical thinking skills
Hands-on learning
Campus Maps
If you have any questions about the success of our summer camp or the grant in general, please send an email to:cae-c-expansion@iup.edu.
Or, contact grant PI.
Waleed Farag,Professor of Computer Science
Professor Farag's personal website
Phone: 724-357-2524
Fax: 724-357-7908