The Cyber Security Club held its first Hackathon on November 7, 2020, with members of its club and members of the community.
The event consisted of two parts: the main hacking event and a preliminary event the evening before to ensure that the members could connect to the VPN and see the two devices that people were able to attack. Club leaders explained all the devices that were in scope, and ensured that everyone had their environments set up correctly.
On Saturday, the event started bright and early at 9:30 a.m. and the participants were unleashed to try to hack their way into the vulnerable machines that were set up for them. Tips were given to the participants throughout the day, but most of them were able to find ways in on their own. Participants were encouraged to use Google, resources from the previous workshops we did in the club, and other open-source tools to attack the boxes. In the end, almost everyone in attendance was able to hack their way into the vulnerable machines.
Special thanks to alumnus James Lutz who provided the hosting space for the vulnerable machines and helped get everything set up for us. Some screenshots and a recording of the briefing are included below.
Video recording of the Hackathon Briefing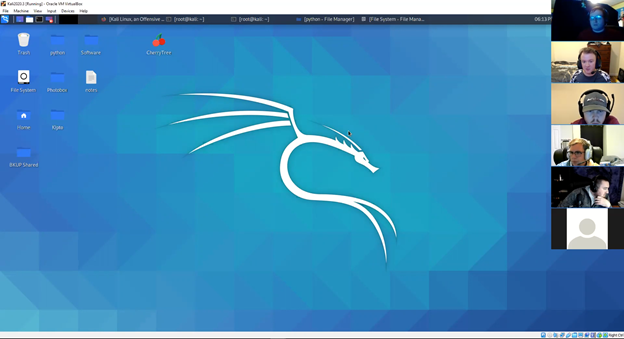 The Kali Linux desktop environment used for the Hackathon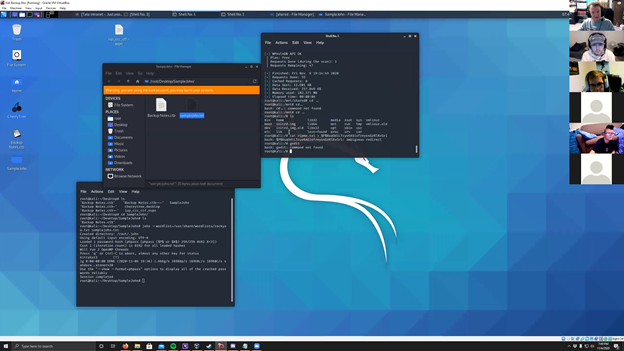 Screenshot of students using Enumeration during the hackathon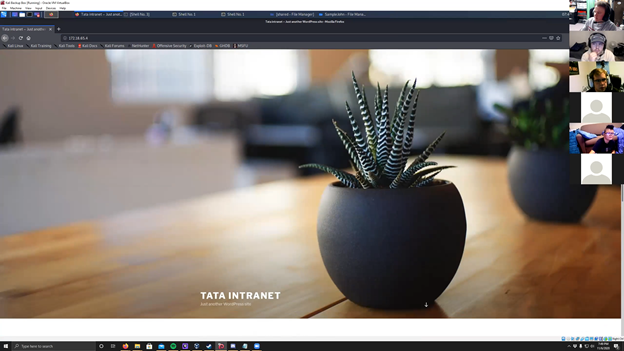 Screenshot of the web page hosted by one of the vulnerable machines