Recent Graduate Enjoyed Domestic Exchange Experience
Posted on 6/25/20 7:29 PM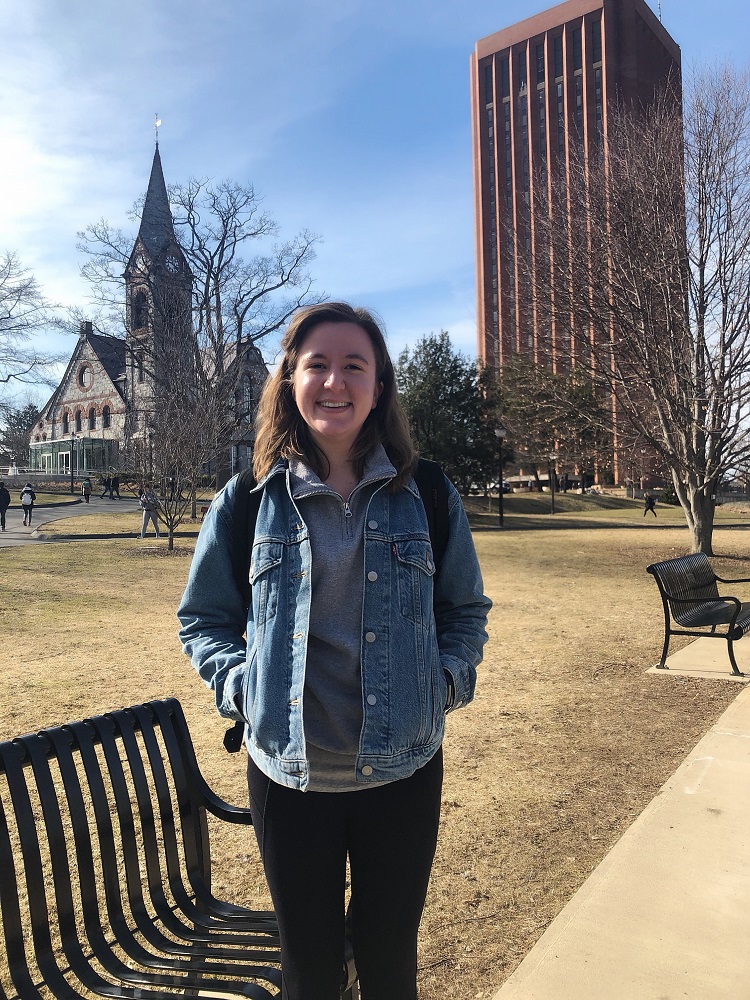 Olivia Tarman was a senior English major at IUP when she decided to participate in the National Student Exchange Program.
"I had been studying Arabic for five semesters at IUP and wanted to continue, but had reached the full extent of any Arabic classes I could take there," Tarman said.
After researching which NSE university would be the best fit, Tarman decided to apply to the University of Massachusetts at Amherst and was accepted as an NSE student for the spring and fall 2019 semesters.
"At UMass, I was able to continue with both my Arabic studies and my French studies," Tarman said. "They even had the opportunity for me to study an Arabic dialect in a conversation group, which was a really great and rare opportunity."
"It's difficult to overstate the importance of my experience at Amherst both academically and personally. I went to UMass Amherst in order to take advantage of their incredible linguistics program and opportunities for studying languages," Tarman said.
She considered her classes at UMass to be challenging "in the best way."
"They helped me to grow so much as a student," she said. "Best of all, they furthered my passion for studying languages, and gave me a newfound confidence in my abilities and learning."
Tarman was also able to connect with students with like-minded interests and found new mentors to help guide her in the fields she is passionate about. In addition to her classes, Tarman said Amherst is in a great area of Massachusetts which provided a lot of opportunities for fun days outside of class, such as day trips to Maine, spring break in Boston, hiking in the nearby state park, and white-water rafting.
"The NSE program made my exchange so easy and helped me have two semesters that were academically and personally enriching," Tarman said. "I think the NSE is such a great program, and more students should be made aware of the opportunities it provides!"
After graduating from IUP in May, Tarman is "taking it easy" at home in York, Pennsylvania, and working where she was employed during semester breaks.
"I've been giving a lot of thought to pursuing a future in education teaching foreign languages. I think that's where I see myself going in the long term, but for the immediate future I knew I wanted some time outside of school to pursue a different arena of opportunities and work," Tarman said. "I'm really just looking forward to all the opportunities that I can find and explore!"