Michaela Elsen is a sophomore at IUP studying Human Resources and General Management in the Eberly College of Business and Information Technology. Michaela is also involved with Management Association, Phi Gamma Nu, COBSAC, the Eberly Digital Marketing Team, and Business Honors.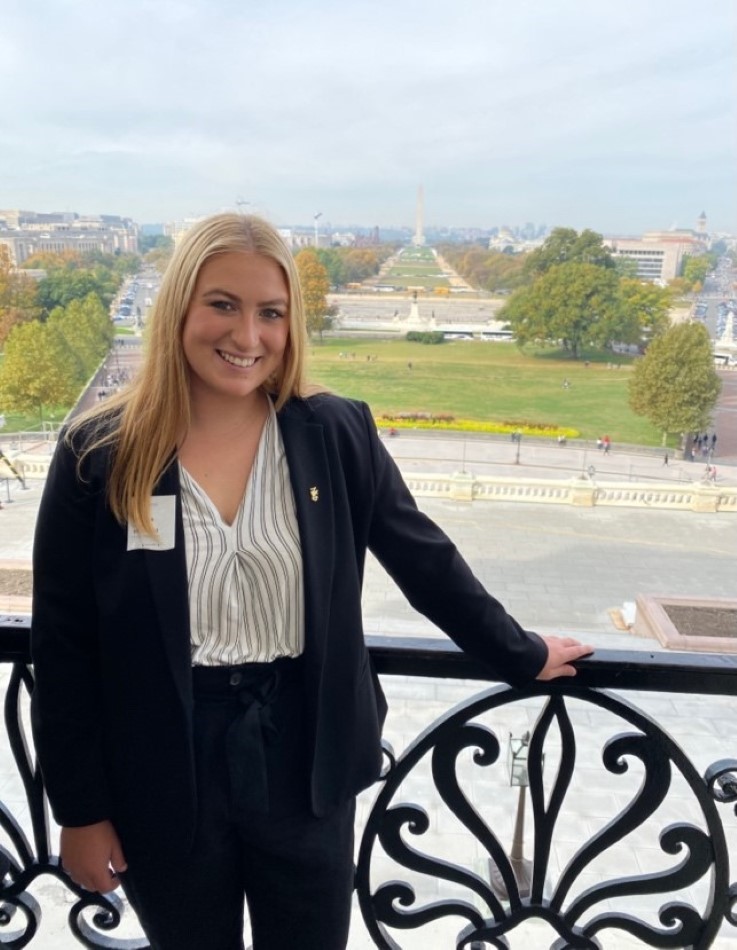 Michaela is from "five minutes above the Maryland line" in Southern York County, Pennsylvania. She graduated from Susquehannock High School in Glen Rock, Pa. in 2018 and decided to head straight to IUP. She chose IUP because of Eberly College's reputation afor well-rounded education and various accolades. Upon visiting IUP, she knew it would be her home for the next four years. "I have never doubted my decision once; IUP is a part of me now."
Michaela has always been drawn to business from a young age, watching her father travel all over the world, from Hong Kong to Germany to Arizona. Taking after her two older brothers, Michaela decided to major in business; specifically, general management and human resources. She was accepted into the Business Honors Program in Eberly College beginning her freshman year. Michaela was also hired to work with the Eberly Digital Marketing Team as a digital production specialist.
"Working for the Digital Marketing Team is an incredible experience. It is preparing me for future employment, giving me skills I never knew I needed, and it is teaching me that even a team of five people can create something great," said Michaela.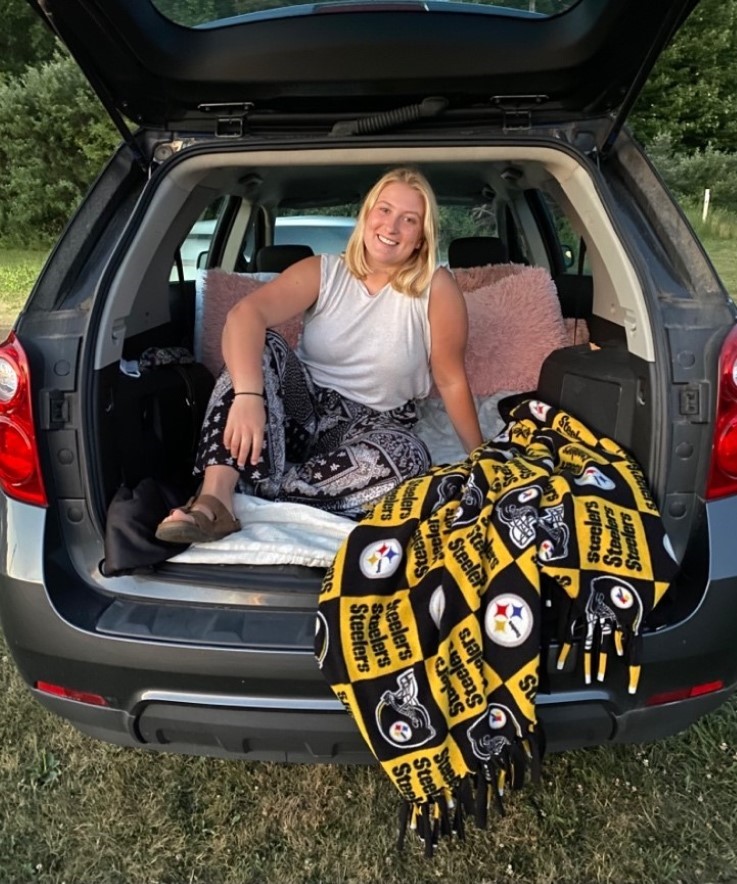 Being heavily involved in high school made Michaela want to join organizations as soon as she got to Indiana. She joined Management Association and immediately ran for an officer position. This year, Michaela was elected vice president of Management Association and joined COBSAC, the College of Business Student Advisory Committee. She also pledged PGN her first semester of the freshman year, following her brother, who was a member while he was at IUP.
"I love being involved in so many things because it not only gives experience and tools for the future, but introduces so many people to each other. The people I meet make the busy schedule and difficult coursework worth it."
A quote Michaela lives by is from Dolly Parton, "Find out who you are and do it on purpose."
"I love this quote because I am constantly striving to be the best version of myself, and that includes my actions. I try not to regret anything and do everything for a reason," she said.
When Michaela is not working or taking classes, she can always be found with her friends. "I love my friends. I was lucky enough to find my people in Indiana, and they make college 10x better." Michaela also enjoys volunteering with her various organizations at events like Into the Streets, Take Back the Night, or petting kittens at the Humane Society. Michaela also really enjoys going for nature walks and hikes. "There are so many beautiful parks around Indiana that it keeps me busy."
Michaela wants to work in the industry of peopleanywhere she can make the workforce a better place is ideal for her. Michaela intends to declare a minor in marketing or communications and get her master's in business administration here at IUP. Her ultimate goal is to be a director of human resources for a larger company.
Eberly College of Business and Information Technology
About #EberlyAmazingStudents
The #EberlyAmazingStudents series features students who are involved in a variety of extra-curricular activities. Associate Dean Cyndy Strittmatter is overseeing the project. "We are proud of our students who balance their academics with extracurricular activities and recognize the commitment that it takes to excel at all levels. We look forward to sharing their accomplishments with the IUP community and beyond!"