Carson Wendling is a freshman supply-chain management major in the Eberly College of Business and Information Technology.
Carson's history with IUP did not start with his college visit to campus. His grandfather attended IUP before it even became a university, back when it was a normal school. His grandfather studied to be a math teacher and worked at a local high school until retirement. Through Carson's family history at this school, he knew that this would be the place he would thrive and succeed.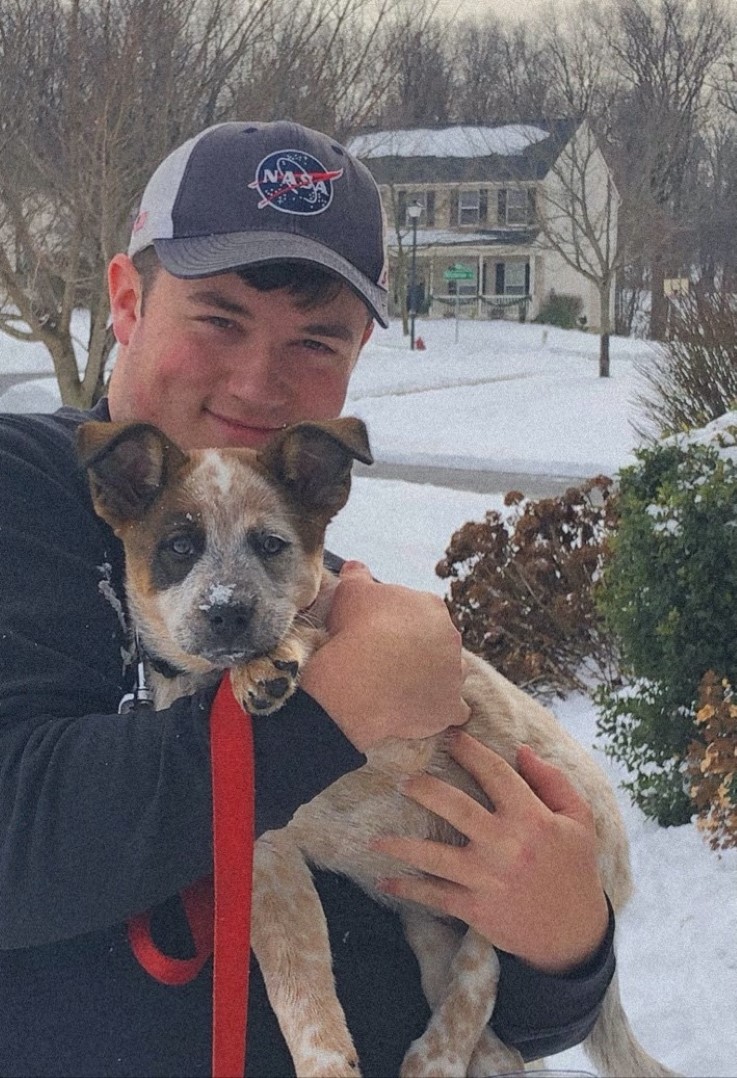 Regarding how he has dealt with COVID: "I have yet to experience the campus and all its resources as they were when everything was normal.' I look forward to seeing that one day."
Carson says that the university has supported students taking classes at home and the students who are on campus. Safety has been the number one priority, while working to provide a quality education. They make this very evident through their commitment to maintaining social distancing guidelines while still permitting students into classrooms in appropriate numbers.
Being a freshman can be overwhelming when looking to get involved, especially when there are as many clubs and organization to join as there are at IUP. So far, Carson has joined the American Philanthropic Organization. This group helps raise money and resources for homeless veterans, especially during the harsh winter months. He looks forward to joining the Student Managed Investment Portfolio, as well as his major-specific organization, the Association for Supply Chain/Operations Management . He believes that these will help him network with his classmates, meet alumni and business partners, and learn technical skills that will help him to be prepared for internships and jobs.
Carson participates in the Eberly Business Force program, working as a student employee. He appreciates the opportunity to work with some of his peers and Eberly staff members on projects that help college operations.
Carson's favorite experiences at IUP so far have been getting to know his friends and being able to have his own independence for the first time. Together, they have enjoyed hanging out, fishing, golf, and skiing. He looks forward to traveling abroad with the business honors cohort and seeing all the cool places around the world. IUP has a lot to offer, and he intends to take advantage of every bit of it.
About #EberlyAmazingStudents
The #EberlyAmazingStudents series features students who are involved in a variety of extracurricular activities. Associate Dean Cyndy Strittmatter is overseeing the project. "We are proud of our students who balance their academics with extracurricular activities and recognize the commitment that it takes to excel at all levels. We look forward to sharing their accomplishments with the IUP community and beyond!"