Alumnus Moore Shares Career With Finance Seminar Class
Posted on 12/8/20 7:41 PM
On November 30, 2020, Bryan Moore '07 gave a Zoom presentation to Daniel Lawson's Finance Seminar (FIN422) class, which included several members of the Student Managed Investment Portfolio. Lawson's class provides senior finance students with a cumulative learning experience to start their finance career. This is done through a blend of case-based classes, lectures, speakers, and networking.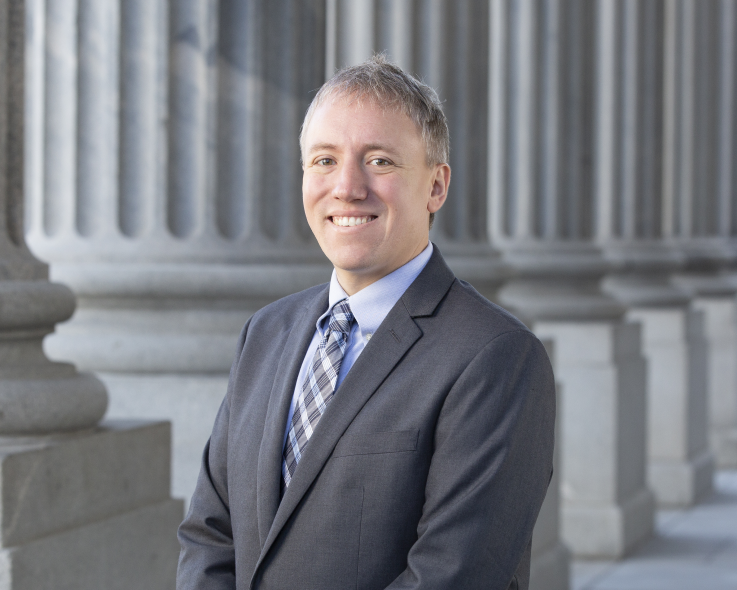 Moore graduated from Indiana University of Pennsylvania in 2007. During his time at IUP, Moore was involved in the Student Managed Investment Portfolio and helped to co-found the organization. He was also the chief investment officer of SMIP. When he graduated IUP, he worked for the Pennsylvania State Employees Retirement System for five years. He is now the managing director of Public Markets at South Carolina Retirement System Investment Commission. He has worked there for over eight years and actively manages over $34 billion. Bryan is extremely knowledge about investments and gave great advice to the students.
During the Zoom conference session, Moore shared a lot about himself starting out investment at a young age. He shared stories about some of his investments and the decisions he made at an early age that helped to teach him and give him stronger skills. He provided advice that he would have given his college self if he could.
Some of the advice he shared was to create an allocation plan and stick with it. He told the students that sticking with a plan in the long term is a smart decision because you allow the long-term growth of markets to do the work for you. Consistently putting the money into the market according to your plan while you enjoy other aspects of your life can sometimes yield the best gains over time.
Another piece of advice that Moore shared with the students was to not beat yourself up when the market goes down. He suggests avoiding emotions at all costs when investing because when you get your emotions involved you can make bad/quick decisions.
Moore explained the key areas that he focuses on as managing director of Public Markets. His day-to-day responsibility revolves around on the three main asset class (equities, bonds, and portable alpha hedge funds). He also focuses on liquidity and rebalancing, tactical asset allocation, and is a member of the pension's internal investment committee. During the presentation, Moore went into more detail about the management of a multi-asset portfolio and the specific challenges that are faced by public pensions.
Moore then shifted his presentation to focus on career advice and the types of workers that you may encounter in the workplace. He talked about the team he works with and the types of workers that he likes to have on his team. Some of the characteristics of a worker that he likes to have on his team are that they step up and take charge, volunteer for projects, are proactive, work with a smile, ae motivated by accomplishments, and enjoy what they do. Moore said, "volunteering for any project or new responsibility is how I am in the seat I am in today." Stepping up and showing that you want to work hard and accomplish things will reflect well in your work and people will notice.
The Eberly College of Business and Information Technology appreciates the time that Bryan Moore took to share his expertise with our students to help prepare them for internships and permanent positions.