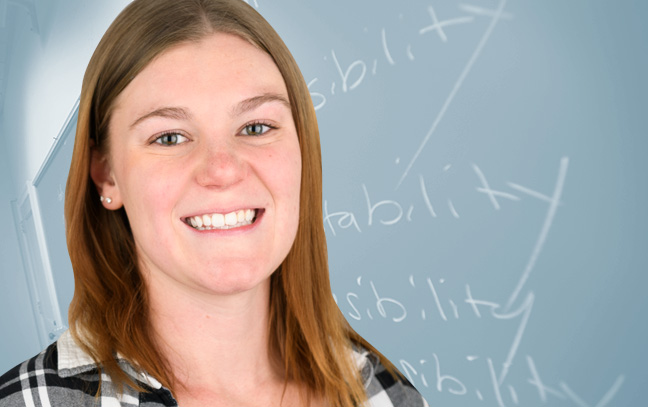 Earn Certification as an Elementary or Secondary School Principal
The IUP Principal Certification Program is distinguished by its performance foundation for pre-kindergarten through grade 12 administrative certification.
Reasons to pursue this program:
It is generally completed within one year.
The online course is offered in the summer.
The two six-credit internships take place in the fall and spring semesters (one in an elementary school and one in a secondary school) and could be completed in the student's home district.
The program is nationally recognized by the Educational Leadership Constituent Council (ELCC).
Students are expected to do the following:
Model credible strategic leadership
Demonstrate exemplary interpersonal skills
Exemplify outstanding communication and organizational skills
Engage in continued professional growth
Use data to inform curricular and pedagogical decisions
Engage in political and community initiatives
Why IUP's Principal Certification Program?
Our program:
Is distinguished by its performance foundation for administrative certification
Emphasizes the achievement of administrative competencies through documented outcomes of field experiences rather than progression through a sequence of courses
Is designed to provide maximum convenience to the working professional by having the internships completed within the context of the candidates' home district
Can be completed in a year
Is considered a leading principal certification program in Pennsylvania
Is a 15-credit post-master's program
A master's degree is required to apply for this certification program, along with the support of their school district employee and mentor principals. Those who do not hold a master's degree are encouraged to consider the Master's in Education program, Administration and Leadership Specialization, which embeds principal certification coursework and internships in the 30-credit master's degree program. PDE requirements must be met in order to apply for certification.
Imagine Your Future
Program completers, upon certification by the Pennsylvania Department of Education, become principals in elementary or secondary schools.
Classes and Requirements
This performance-based program begins with a summer course that is foundational for preparing students for the two six-credit internships in the fall and spring semesters.
The program offers principal certification candidates the opportunity to apply leadership content knowledge and skills in an elementary and a secondary setting.
Candidates gain a building-level perspective of leadership as they demonstrate attainment of leadership standards and competencies.
Full Academic Catalog Listing
The course catalog is the official reference for all our degree and course offerings. Check it out for a full listing of the classes available and requirements for this degree.
Applications
Applications are reviewed on a rolling basis until seats are filled. Qualified applicants who apply after the cohort is filled will be given the choice to defer their acceptance to the Summer 2024 cohort.
Summer Course/Internships
EDAD 756 School Administration is a summer course that meets online with some synchronous and some asynchronous instruction.
Students complete contemporary readings and learn about the major issues of school administration, as well as write an internship plan proposal for the first internship experience (either elementary or secondary) for the fall semester. The internship proposal is due the last week of the summer course. A second internship proposal is due before starting the spring internship.
Both internship experiences are based on Pennsylvania Department of Education school-level leadership competencies and outcomes and National Educational Leadership Program Standards.
Seminar topics target the following:
Leadership in a learning organization
Ongoing professional development in strengthening school culture
The necessity for continual curricular improvements
In addition, the topics of integration of electronic resources, supervisory strategies, inclusive practice, school policy, state and federal law, safety, labor relations, facilities management, human relations, and community involvement will be considered.