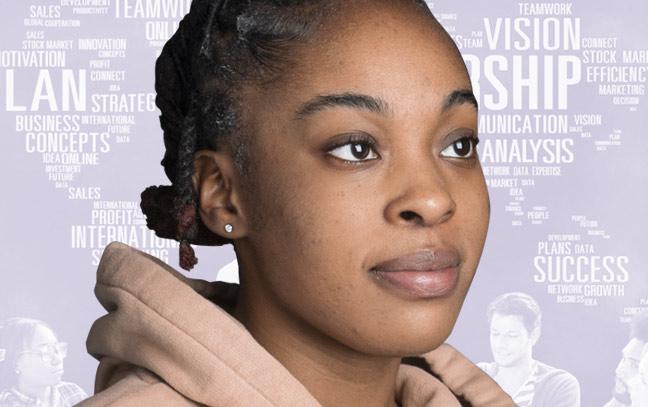 Create Real Change in the Classroom and beyond with a DEd in Administration and Leadership Studies
If you're a school administrator and aspire to be a school superintendent or college administrator, IUP's Doctor of Education in Administration and Leadership Studies will prepare you for a career as an education leader. Combining a rich mixture of theory and application, this program focuses on leadership theory, research, team-building, conflict resolution, adult development, and case studies. 
Why Earn a DEd in Administration and Leadership Studies from IUP?
As a graduate student in IUP's DEd in Administration and Leadership Studies program, you'll develop a strong sense of camaraderie with your small, close-knit cohort. You'll work closely with your peers, who are also selected for their critical thinking, writing, and speaking skills, as well as other leadership traits. 
IUP's goal is to educate quality leaders who can implement visionary programs in educational organizations—and you'll be in an atmosphere of high expectations for your impact. Your graduate study will focus on real-world applications before you graduate: you'll prepare manuscripts for publication, organize professional leadership seminars and implement programs in your current education position.
Designed to accommodate the schedules of school administrators, college faculty, and college administrators, IUP's Doctor of Education in Administration and Leadership Studies is created specifically to fit around your current career in education.
What You'll Learn
Graduates with a DEd in Administration and Leadership Studies will gain an extensive theoretical and practical understanding of education leadership. As a graduate, you'll be equipped to:
Analyze and diagnose on-the-job problems using skills learned in administration and leadership courses.
Analyze leadership characteristics of yourself and your colleagues and be able to help others develop leadership potential.
Create plans and procedures for working with groups to solve specific problems.
Develop and implement policies designed to improve the overall operation of your place of employment.
Establish professional and personal relationships among peers and faculty to aid in professional development throughout your career.
Sharpen skills to create innovative change designed to improve specific working conditions within your place of employment.
Implement leadership strategies at your place of work.
Resolve conflicts within an organization using conflict resolution techniques.
Use research methods such as surveys, interviews, data analysis, and questionnaire design to assist in solving on-the-job problems.
Public School Administrators (PK–12) will become eligible for the superintendent's letter of eligibility upon successful completion of the coursework and internship in addition to passing the School Superintendent current PDE-required Praxis Exam and meeting all PDE requirements, including experience requirements.
Imagine Your Future
Graduates of IUP's DEd in Administration and Leadership Studies program are well prepared to pursue a range of career paths, including roles such as:
Assistant Superintendent of Schools
Higher Education Administrator
Superintendent of Schools
Industries Looking for You
Graduates of the DEd in Administration and Leadership Studies program are working in many Pennsylvania educational settings, including:
Apollo-Ridge School District
ARIN Intermediate Unit 28
Central Cambria School District
Greater Johnstown School District
Indiana University of Pennsylvania
Pittsburgh Public Schools
Salaries for superintendent of schools positions in Pennsylvania can vary greatly, depending on the candidate's level of education and years of service, as well as the size and type of the school system they would lead. You can expect this salary range annually for this type of role.
Classes and Requirements
The Doctor of Education in Administration and Leadership Studies program offers a rich mixture of theory and application. You'll develop a spirit of camaraderie with your cohort as you develop leadership attributes through extensive reading, analysis of case studies, self-assessment profiles, and application of leadership skills in a field setting.
We want to attract leaders into this program who can think critically, write well, and speak effectively. In addition, candidates must be able to analyze complex problems, make rational decisions, and articulate their own personal philosophy.
We believe that leadership skills can be taught. We believe in creating an atmosphere of high expectations, requiring students to prepare for publication and organize professional leadership seminars. We believe that our program will empower you to become the best leader you can be and effect positive change within your organization.
Full Academic Catalog Listing
The course catalog is the official reference for all our degree and course offerings. Check it out for a full listing of the classes available and requirements for this degree.
Admission Criteria
The following materials are required for admission:
A master's degree
Application fee of $50
Goal statement (approximately one to three pages in length)
GPA of 3.0 or higher
Official undergraduate and graduate transcripts
Participation in an interview
Two letters of recommendation from:

A current superintendent of schools for superintendent eligibility
A current supervisor for higher education
Another current administrative supervisor or colleague for both areas

PDE Certification for a superintendent letter of eligibility
Note: Neither the GRE nor the MAT is required.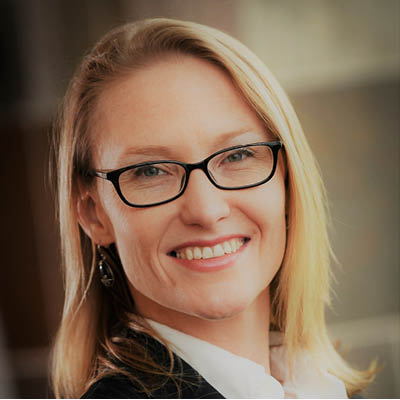 Amber Stephenson D'13, Administration and Leadership
I feel quite lucky to have developed strong relationships with the faculty of the ALS program who ensured that I had the tools I needed to be successful as a scholar, academically speaking, and also as leader in the field.
Graduate Assistantships
The Graduate Assistantship Program provides mutual professional development opportunities for graduate students and faculty mentors, and is a critical opportunity for you to develop your skills with close guidance.
Graduate assistantships are awarded based on academic achievement but may also consider financial need. Graduate assistants must be available to work with a faculty mentor on research or departmental projects in return for a modest stipend and tuition waiver.
Note: Being a graduate assistant is a major professional responsibility and requires a time commitment and an ability to complete work within timelines.
Teaching Associate Program
Advanced doctoral students are eligible to apply for the Teaching Associate program, which enables them to be hired as instructors for up to six credits of teaching and/or supervision of undergraduates with assignments in the PSE Department. These appointments—awarded based on academic merit and appropriate teaching qualifications—are for one academic year and are usually made in the spring for the following academic year. TAs are typically doctoral students who have finished all core coursework and are working on their dissertation.
Bring Your Courses to Life with an Internship
As an Administration and Leadership Studies student, you'll be required to complete six credits of ALS 898 Internship in Administration and Leadership Studies, taking three credits in the fall and three credits in the spring.
ALS students who currently hold a superintendent's letter of eligibility will seek an internship designed to strengthen administration and leadership skills and forward career goals.