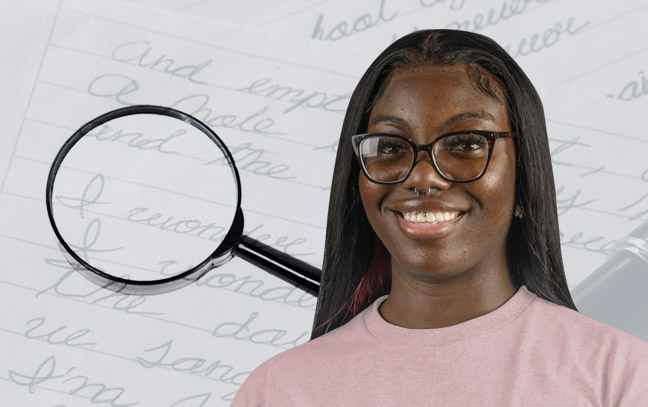 Prepare for Your Future with a Doctorate in Literature and Criticism
You want to hone your critical eye—to be a cultural thought leader and an advocate for positive change. IUP's PhD in Literature and Criticism will prepare you for the board room, classroom, and many places in between.
You'll become an expert researcher, a sharp cultural and historical analyst, and an effective communicator. Explore research areas such as:
British, US, and world literature
Emerging fields, including popular literature, video game studies, and digital literature
Film studies
Why Choose IUP for an English PhD?
The doctorate in literature and criticism program mixes traditional and innovative approaches to English studies. You'll cultivate your interests and pursue research that's enriched by our diverse community of PhD students across the US and around the world. You'll graduate prepared for a career path that aligns with your passions.
What You'll Learn
As a Literature and Criticism PhD candidate, you'll learn to:
Conduct deep, sustained research to produce new knowledge.
Engage various audiences and the public in conversations and discussions about literature, film, and games.
Refine your scholarly writing, presentation skills, project management abilities, and diverse pedagogical approaches.
Use your research, analytical, and communication skills in a wide range of professional and community contexts.
Flexible Enrollment Options
Our program offers working professionals and students flexible enrollment options, so you can find the timeline that suites your needs. 
Traditional Fall and Spring enrollment
Summers only enrollment
Full year enrollment (Fall, Spring, and Summer)
A flexible combination of the above that is responsive to your working situation
Imagine Your Future
Graduates of the Literature and Criticism PhD program may go on to become:
Faculty at colleges, universities, and community colleges
Leaders at public humanities organizations, including libraries, museums, humanities councils, and think tanks
Content developers and managers
Scholarly and creative writers
Administrators in higher education
Researchers
Classes and Requirements
Whether you're pursuing a new career, looking to advance in your current field, or embarking on a lifetime of research and scholarship, IUP's Literature and Criticism PhD program will help you get there.
To get a feel for what you'll study as a PhD candidate, check out our recent course descriptions.
Full Academic Catalog Listing
The course catalog is the official reference for all our degree and course offerings. Check it out for a full listing of the classes available and requirements for this degree.
Flexible Enrollment Options that Work for You
Structured to accommodate working professionals and educators as well as students embarking on a traditional graduate career, IUP 's Literature and Criticism Program offers you a range of options for coursework that are specifically designed to meet your needs and ambitions. You can choose from the following options: 
Traditional Fall and Spring enrollment
Summers only enrollment
Full year enrollment (Fall, Spring, and Summer)
A flexible combination of the above that is responsive to your working situation
Courses can be taken on Zoom, in-person, or through a combination of the two.  All classes are fully immersive and are designed to promote interaction, community, and career shaping presentations.

Our flexible program:
Enables current teachers and working professionals to pursue a doctoral degree without interrupting their careers.
Offers Fall/Spring students opportunities to interact, learn with, and innovate with students at various stages of their careers.
Emphasizes interaction, collaboration, and the joys of sharing work that we love.
Supports students with scholarships and graduate assistantships.
It is the only program of its kind offered in the United States.
With this adaptable schedule, you can finish your coursework in as few as two years, or you can take your time, accelerating or decelerating your progress as your circumstances admit. You have a total of 8 years to complete the program and graduate with your doctoral degree, but most students graduate within 6 years. Our vigorous, successful, and active alumni network will sustain you during your career here and will provide you with many opportunities for presentations, publications, and teaching opportunities once you graduate.
Deadlines
In order to receive funding priority, applications for the Literature and Criticism program should be received by January 15, although we check and review applications received every week. Supplemental deadlines in February, March, April, May, and June can help you to plan your application submission process. The longer you wait, however, the less chance there is to secure funding for this important new stage of your graduate career.
Before the semester starts, you can look forward to planning your coursework and degree requirements as a new student with your advisor, the Director of the Literature and Criticism Doctoral Program, Dr. Michael T. Williamson. Faculty authored course descriptions are available ahead of time and provide you with the information and guidance that you will need to begin your career in our program.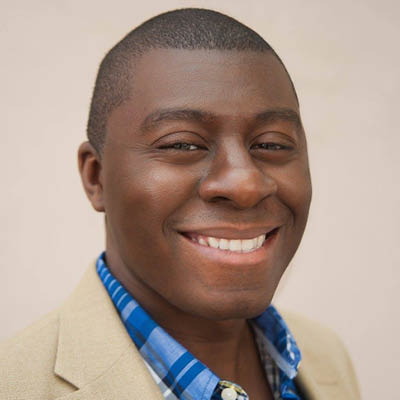 Lenord Lawson D'17, English Literature and Criticism
I have had a lifelong passion for literature, and my study of comprehensive literary works prepared me to teach American literature in my current position.
At IUP, You'll Gain More than a Degree
Immerse yourself in IUP's literature and criticism community to make new connections, expand your thinking, and engage with fellow scholars. Here are just a few ways to do this:
The Latest News from Literature and Criticism
Joining the literature and criticism program means you'll be part of our community of like-minded thinkers.
Read about faculty scholarship, student achievements, upcoming events, and exciting projects in our annual L&C Program Newsletter. Dive into the newsletter archives to read more.
Financing Your Degree
You have options for financial support in pursuing your doctoral degree at IUP.
Graduate assistantships can reduce your costs while providing hands-on work experience.
Research and travel grants are available to support your pursuits.
Competitive awards enhance your professional profile and résumé.
Federal work-study positions in the program (for eligible students) pay $15–$20/hour.
The Literature and Criticism PhD Program at IUP accepts applications throughout the year, but reviews applications three times per year: November 15, January 15, and March 15, with March 15 being a late application deadline. Decisions are made within four weeks of those dates.
Applications received by November 15 or January 15 can be considered for financial aid in the next academic year. If you are seeking financial aid for the regular academic year, please apply before January 15 for the following fall semester in order to be considered for a graduate assistantship. Applications received between January 16 and March 15 for the following fall semester will be considered only as funding is available.
Please note that you cannot transfer credits into this program.
Application Requirements
To be accepted to the program, you must meet all minimum application requirements for graduate studies at IUP.
A bachelor's and master's degree from an accredited university:

Official transcripts from all universities you attended.
A minimum grade point average of 2.6 or equivalent for your bachelor's degree
A master's degree in English or a related area.

A three- to six-page written goal statement that answers these questions:

Who you are as a thinker, scholar, and writer?
What experiences have prepared you for doctoral studies?
How do you define your personal and professional goals?
Why do you want to join the program?

Two letters of recommendation that discuss academic performance and your potential for doctoral studies.
A résumé or Curriculum Vitae.
A 15- to 25-page writing sample of previous academic work.
GRE scores are optional, but please submit them if you feel they help your application.
For International Students
If you are looking to join IUP from a different country, you will need the following to apply as a student in the Literature and Criticism PhD program:
Official TOEFL scores (minimum score of 540) or IELTS scores (minimum score of 6.0), if applicable.
An international student preliminary application form:

Evidence of financial resources to meet the cost of living in Indiana, Pennsylvania, including

the cost of travel to and from your native country
the cost of the graduate education at IUP.
Please work directly with IUP's Office of International Education on your application:
Office of International Education
Delaney Hall, Suite B25
920 Grant Street
Indiana, PA 15705
Phone: +1-724-357-2295
Email: intl-education@iup.edu
Through our Office of International Education, you will work with an international student advisor to receive the information you need, including documentation for a visa.
Application Deadlines and Process
We consider applications throughout the year for the PhD program. We strongly recommend early applications to secure your spot and begin your English doctoral studies in your preferred time frame. Some deadlines to consider include:
January 15 (priority deadline)
March 15 (secondary deadline)
Please apply online by creating your IUP Admissions Profile, and submit all required documents electronically through your profile. For any questions about the process, contact our Admissions office at 724-357-2222 or graduate-admissions@iup.edu.
After we receive your completed application, the English Department's Graduate Literature Admissions Committee will review it and make an admissions recommendation. Our Admissions Office will then notify you of the decision.
Program Handbook and Degree Documents
When it comes to managing your degree, being organized is vital to your success. In order to stay on track, below is a list of handbooks, guides, and other documents that are important to your degree progress, including the handbook for the PhD in Literature and Criticism, which will give you valuable information about the doctoral program. View or download the documents below and use them as a guide as you work toward your degree.