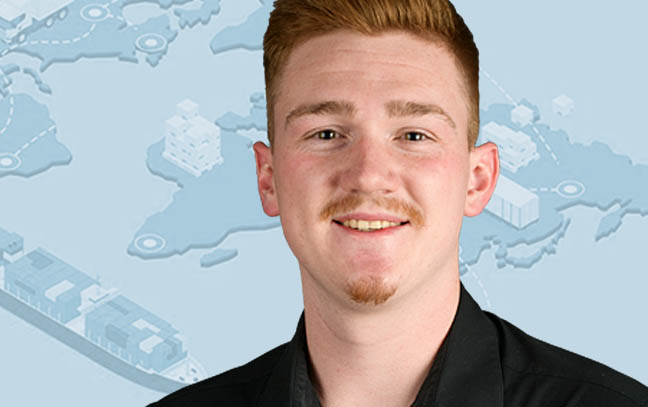 Kick Start Your Future with an MBA in Supply Chain Management
Supply chain management is becoming more and more complex—and with an MBA from IUP, you'll be set up with all the tools you need to excel in this in-demand field. Your professors will guide you through the scientific and technological skills you'll use every day as you manage complex supply chain issues in local and global industries. 
Regardless of your undergraduate degree, an MBA will significantly enhance your career opportunities—and the demand for graduates with MBAs is forecasted to continue going up. 
The business demand for MBA graduates is forecasted to continue to increase over the next five years. And, an MBA means higher earning potential for your future: Graduates with MBAs can expect 30–50 percent higher salaries than those with just a bachelor's degree.
Why Get a Supply Chain Management MBA at IUP
As an AACSB-accredited MBA program, IUP is recognized around the world by top employers. In fact, many employers only recruit talent from AACSB-accredited programs, so with our program, you're set up for success. 
Our flexible scheduling option will allow you to complete your MBA in Supply Chain Management in as little as one year—meaning you can spend less time in the classroom and more time making your mark in the working world. You can also choose between studying full-time on campus or going part-time—whichever works best for your busy life.
If you're a full-time professional, you can take advantage of our evening-only classes, which you can attend online from anywhere.
Get Ahead with the IUP Early Admit Graduate Program
If you're a current undergraduate student at IUP, you can start our MBA program before you get your diploma through the IUP Early Admit Graduate Program.
A Program Ideal for International Students
As a student in our supply chain master's program, you'll be taught by internationally respected professors and learn alongside a globally diverse group of students. Our STEM-certified program is a perfect fit for international students, and it provides up to three years of OPT and increased opportunities for H-1B sponsorship.
Imagine Your Future
Demand for MBA graduates is sky-high across all industries, whether nonprofit or for-profit, public or private, local or global. As a graduate of this program, you'll be ready with the skills and leadership qualities that will make you a top candidate in the job market.
With a supply chain management MBA degree from IUP, you'll be set up to work in many industries, including consulting, finance, healthcare, pharmaceuticals, products and services, and technology—just to name a few. The opportunities are endless, and employers are waiting for leaders like you.
Classes and Requirements
As a student in IUP's supply chain management MBA program, you'll develop the diverse management and leadership skills sought by companies around the world. Your degree adds 12 credits of focused coursework in areas like business analytics, logistics, quality control, and supply chain modeling.
To earn your supply chain management MBA, you'll complete 39 credits, including nine core MBA courses and four supply chain-specific courses.
Full Academic Catalog Listing
The course catalog is the official reference for all our degree and course offerings. Check it out for a full listing of the classes available and requirements for this degree.