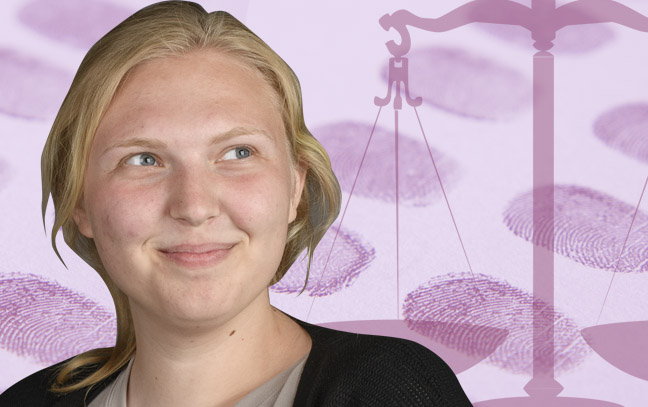 Your Criminology Degree Sets the Foundation for a Meaningful Career
If you want to help keep communities safe and change lives, a BA in Criminology at IUP will give you the focus you need to become a key player in this important responsibility. Our Bachelor of Arts in Criminology will give you the academic foundation you'll need to build a career in criminal justice, law, cyber security, homeland security, or anywhere you feel called to help others.
Within IUP's program, you can choose our pre-law program to better prepare for law school. You may also select an Information Assurance Minor through a unique partnership with our Math and Computer Sciences Department.
Why Earn a BA in Criminology at IUP?
Crime, criminals, laws, and the things we are doing to stop people from breaking the law are constantly changing. What you'll learn in class will likely change in the future. So, students who pursue criminology degrees are often lifelong learners and avid students of human behavior.
If you're looking for a dynamic, challenging degree program that leads to a constantly growing career, our BA in Criminology program is the right choice for you.
What You'll Learn
The study of criminology at IUP focuses on giving you a better understanding of psychology and social interactions. It will also give you a solid background in research and analysis. Our classes provide the knowledge and skills you'll need throughout the rest of your career.
As a student in our BA in Criminology degree program, you'll take courses that emphasize:
Critical issues within criminal justice administration
Criminological theory
Diversity issues
Sound research methodologies
Ethical administrative principles
With the right electives, you could add a minor that builds on your study of criminology, such as cybersecurity, homeland security, and forensics. Or, take your degree in a slightly different direction by selecting the pre-law track. The BA in Criminology Pre-law program includes the same core course work and controlled electives as the BA in Criminology program, but it includes an opportunity for students to enroll in a directed selection of courses that reflect the broad diversity of legal careers.
Imagine Your Future
As a criminology major, you'll prepare for a future that's challenging, and ultimately rewarding. Recent data shows that salaries and job growth in this field are average or better than average.
Graduating with a Bachelor of Arts in Criminology will help you establish a career within local, state, or federal law enforcement and other regulatory agencies. There are also a lot of opportunities in the private sector, including security, loss prevention, social service agencies and other organizations that support the criminal justice system.
Career Opportunities in Criminology
Some of the careers among our BA in Criminology alumni include:
Corrections, probation, and parole officers
Counselor in juvenile and adult programs
Investigator for insurance companies
Legal aid provider
Local, state, and federal law enforcement professionals, including the FBI; Secret Service; Homeland Security; Department of Alcohol, Tobacco, and Firearms; and the Drug Enforcement Administration (DEA)
Private, commercial, and industrial security administrators
Re-entry coordinator
Victim services provider
Criminology Career Projections
From the US Bureau of Labor Statistics
Criminology Career Projections
From the US Bureau of Labor Statistics
Background Screening Specialists, Annual Job Growth
5%
Background Screening Specialists, Median Wage:
$60,880
Drug Abuse/Behavioral Counselors, Annual Job Growth
(2021)
Drug Abuse/Behavioral Counselors, Median Wage
(2021)
Probation/Parole Officers, Median Wage:
(2021)
Classes and Requirements
Besides the required core courses for your criminology major, you'll take electives that add depth to your field of interest, such as:
Crime and the media
Environmental crime
Juvenile justice and juvenile law
Policing and the community
Terrorism
Violence and victimology
White-collar crime
If you're enrolled in our pre-law track, you'll select courses that help get you ready for law school and a career as a criminal lawyer or judge, including:
Business
Economics
English
History
Philosophy
Political science
Full Academic Catalog Listing
The course catalog is the official reference for all our degree and course offerings. Check it out for a full listing of the classes available and requirements for this degree.
A Criminology Minor Adds Value to Almost Any Major
A Criminology Minor gives you an important viewpoint if you're thinking about a career in social services, computer science, business, or government agencies. In our classes, you'll learn more about the origins of criminal behavior and the policies of criminal justice administration.
The Criminology Minor is 18 credits and includes these four required courses plus two electives:
CRIM 101 Crime and Justice Systems (3 credits)
CRIM 102 Survey of Criminology (3 credits)
CRIM 401 Contemporary Issues in Criminology (3 credits)
CRIM 403 Dilemmas in Criminology and Criminal Justice (3 credits)
Two additional CRIM electives (6 credits)
Adding a minor to your degree program can make your college transcript and résumé stand out among the rest. To be admitted, you'll need approval from the Department of Criminology and Criminal Justice and an overall minimum grade point average (GPA) of 2.5.
Full Academic Catalog Listing
The course catalog is the official reference for all our degree and course offerings. Check it out for a full listing of the classes available and requirements for this degree.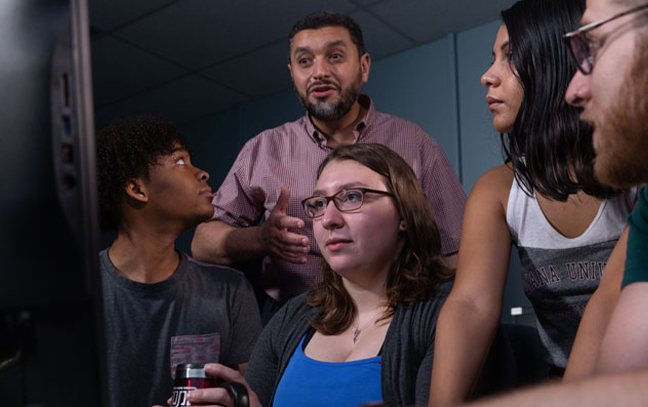 Interested in Cyber Security? Add a Minor in Information Assurance
If you're interested in technology, but majoring in criminology, think about adding an Information Assurance Minor. IUP's well-developed cyber security program strives to develop students into leaders in this always-growing field. In this 18-credit minor, you'll enjoy opportunities for hands-on experience while working on faculty research or community projects.
This area of study is made possible through a unique, collaborative program with our Mathematical and Computer Sciences Department. IUP is a National Security Agency Center for Academic Excellence in information assurance education.
For more information, please contact Dr. Jennifer Gossett.
Learn about the Information Assurance (Cyber Security) Minor
It's an Honor to Join Alpha Phi Sigma
For several years, honors students in the criminal justice program have come together as members of Alpha Phi Sigma to foster its four ideals: academic excellence, unity, leadership, and service.
IUP is home to the Alpha Eta chapter of Alpha Phi Sigma. The Criminal Justice Honor Society was founded in 1942 and is the only nationally recognized honors organization for criminology students. To join, you must be enrolled full- or part-time in a BA in Criminal Justice degree program and have high moral character. As a graduate student, you'll need at least a 3.4 cumulative GPA or rank in the top 25 percent of your class.
Faculty advisors for the chapter are Jennifer Gosset and Jennifer Roberts.
Get More Involved in Your Major by Joining the Criminology Association
Joining academic, social, and service groups on campus is how you'll make a great college experience at IUP even better. As a member of the Criminology Association, you'll get a sense of "belonging" within our community as you learn more about your classmates and faculty, and gain insight from top criminal justice professionals.
This student-run organization brings in guest speakers from across the field of criminology/criminal justice. It is also involved in community service projects. Each spring, the Criminology Association cosponsors a career fair with the Career and Professional Development Center.
Meetings are held every other Tuesday at 5:30 p.m. in Wilson Hall. For more information, please contact Dr. Bitna Kim or Dr. Sadie Miller.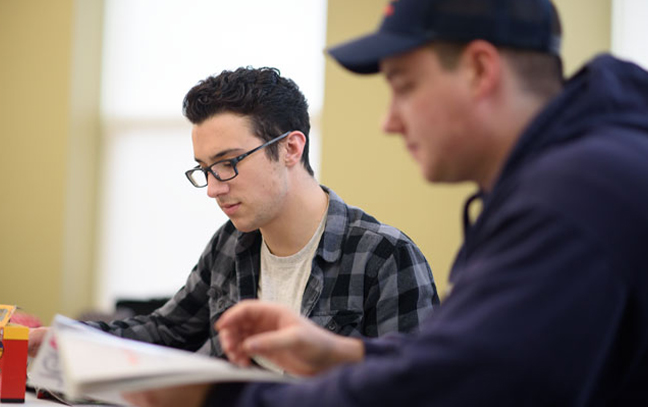 Thinking about Law School? Consider IUP's Criminology Pre-law Track
As a major in criminology pursuing the pre-law track at IUP, you'll get the academic training needed for law school at the same time that you're preparing for a career in criminal justice.
Our selection of courses that prepare you to pursue a law degree after graduation include:
Criminal Law
Law, Social Control, and Society
Race, Ethnicity, Social Structure, and Crime
Survey of Courts and the Criminal Justice System
Survey of Juvenile Justice and Juvenile Law
White-Collar Crime
Flexible Curriculum Lets You Add Pre-law without Added Semesters
With the large number of electives offered within your BA in Pre-law/Criminology track, you can complete the program without adding to the credits needed for your bachelor's degree. You'll even complete enough required electives that you might want to consider adding classes in a foreign language or psychology to your schedule.
For the pre-law track, you'll take seven courses that cover business, English, economics, history, philosophy, and political science. Courses in this track will help you develop the skills and knowledge you'll need for the law school admissions exam (LSAT) and success in law school.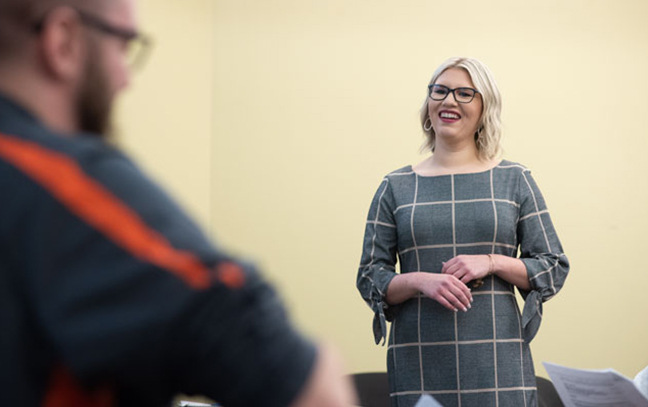 An Internship Makes Your Criminology Coursework Come to Life
Work experience is hard to get when you're in college, even though every future employer wants you to have it. Adding an internship to your class schedule is one of the best ways to get that experience while still managing your coursework. It will add relevance to your field of study and help you feel better prepared for life after graduation.
A Criminology Department internship allows you to engage in either full-time (12 credits, 480 hours) or part-time (6 credits, 240 hours) real-world learning in an approved work environment. You'll get to apply what you learn in class to the actual daily activities of a professional criminal justice agency.
In our internships, students are graded based upon work performance, the cooperating agency's evaluation, and successful completion of required academic assignments. To qualify for this opportunity, you'll need a minimum GPA of 2.5 and 60 credits, with at least 12 credits from your criminology studies.
For more information, please get in touch with Dr. Alida Merlo.
Get Help Funding Your College Education through Scholarships
The Criminology and Criminal Justice Department has many opportunities for academic scholarships, including awards for incoming freshmen as well as junior or senior undergraduate students. Get help paying for school. Please check the Criminology and Criminal Justice Scholarships page for a complete list.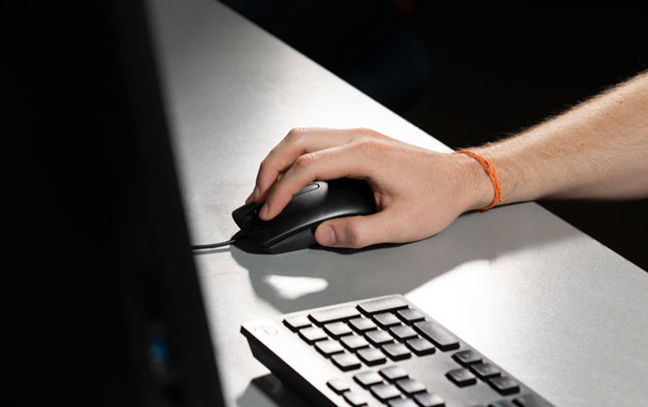 Dig Deeper with Help from the Center for Criminology Research
The mission of the Center for Research in Criminology (CRC) is to:
Act as a resource center.
Attract scholars for residency programs.
Conduct, promote, and sponsor scholarly research.
Establish relationships with other institutions/agencies.
Provide technical assistance.
Seek external funding.
Serve as a clearinghouse for proposals and information.
The CRC works with, and is supported by, the IUP Department of Criminology and the School of Graduate Studies and Research to nurture postgraduate research and maintain a supportive research environment for faculty members. The CRC also facilitates research contacts among faculty, state and local criminal justice officials, and funding agencies.
Director of the Center for Research in Criminology:
Daniel Lee
724-357-2720
Write for Criminal Justice Policy Review
Criminal Justice Policy Review (CJPR), edited by IUP professor Jennifer Gossett, is a multidisciplinary peer-reviewed journal committed to the study of criminal justice policy through quantitative, qualitative, and mixed-methodological approaches.
CJPR serves as a bridge between academics, policymakers, and practitioners by publishing sound research that addresses important issues in crime and justice and examines the implementation and effectiveness of criminal justice policies, programs, and practices. The journal appeals to criminologists, sociologists, political scientists, and other scholars and professionals with an interest in crime policy and research.