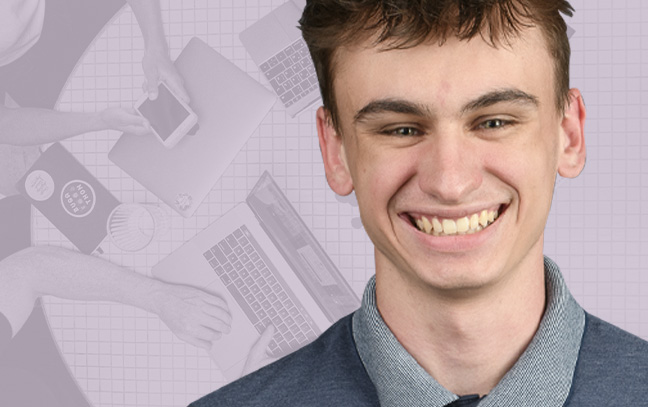 Become a Leader in Communications
Storytellers help to connect the world. Could you be one of them?
Choose the Bachelor of Science in Communications Media degree and join a fast-paced, constantly changing field. With IUP's three tracks of specialization, a flexible curriculum, and hands-on learning opportunities at your fingertips from day one, you'll graduate well on your way to an exciting career.
As a communications media major, you'll build your storytelling talents with guidance from our faculty. Take a broad range of classes, or focus on an area that aligns with your interests and goals.
Explore the evolution of the media and communications landscape.
Gain production experience through courses and extracurriculars.
Learn how to develop ideas and create engaging content using cutting-edge technology.
Put what you've learned into action and make connections with a required summer internship.
What You'll Learn
Whether you want to direct films, create standout social media content, cover breaking news, or chase an entirely different dream, you'll choose the path that best matches your goals for the future at IUP.
We offer four tracks within the BS in Communications Media major:
Media marketing: Be prepared to work as a social media coordinator, copywriter, or publicist by combining communications media courses with marketing courses.
Media production: For those who want to work as filmmakers, videographers, audio engineers, photographers, or production assistants this track prioritizes hands-on production in areas like TV, film, audio, and photography.
Media studies: Take a broader, more theoretical approach to the field and pursue opportunities after graduation like communications specialist or consultant. Some students also use this track to prepare for graduate studies in communications or other fields.
News media: Prepares students to work in the news media field by developing their writing and production skills while learning about media law, global media, and the news industry.
Imagine Your Future
With IUP's focus on experiential learning, you'll graduate as an all-around communications professional prepared to stand out in your chosen field.
Employment in media and communications occupations is projected to grow 6 percent from 2021 to 2031, about as fast as the average for all occupations, resulting in about 68,600 new jobs.
Classes and Requirements
The world of communications is constantly evolving, which demands an adaptable curriculum. IUP's program is specially made to meet that need—blending a mix of theory and practice that will train you in a variety of areas. Coursework depends on your chosen track:
Media Production: prioritizes hands-on production, requiring a minimum 15 credits of production courses.
Media Marketing: combines communications media courses with 12 credits of marketing courses. (With an additional 6 credits (18 total) of marketing classes, you can earn a Marketing Minor in addition to your communications degree.)
Media Studies: a broader, theoretical approach with six credits of production courses.
News Media: focuses on news writing, production, media law, global media, etc.
120 total credit hours needed.
Full Academic Catalog Listing
The course catalog is the official reference for all our degree and course offerings. Check it out for a full listing of the classes available and requirements for this degree.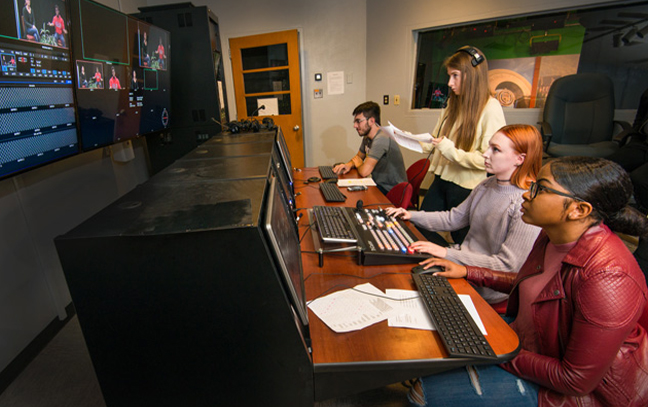 Student Organizations
Dive into extracurriculars at IUP and put your skills to the test alongside your peers.
IUP-TV is a fully student-run television station that broadcasts to the Indiana community.
The Student Film Association fosters creativity, bringing students together to work on short films. Films premiere at the IUP Film Festival.
The Student Photography Association nurtures a love of photography with workshops, field trips to museums and galleries, photo shoots, and professional speakers.
WIUP-FM is a student-operated radio station. Be a news announcer, give sports play-by-plays, produce a show, or host an on-air program.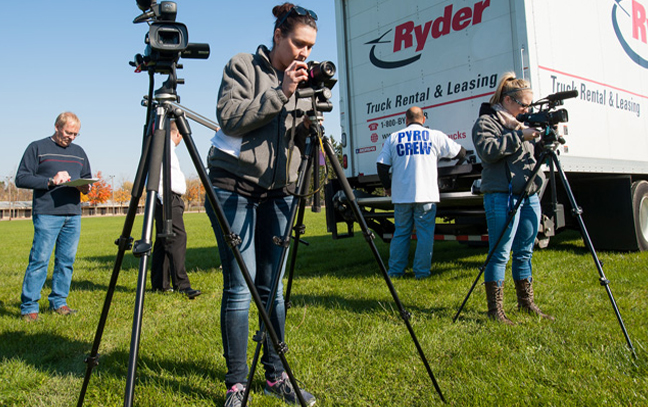 Internships
All communications media majors are required to complete a nine-credit summer internship. You'll put what you've learned into action, make connections, and gain valuable experience. It's required, but the location and industry are flexible. You can complete your internship in an industry and location that fits your interests.
Certificates
Take your career options one step further with a certificate or minor. Here are some options communications media majors may be interested in:
IUP also offers an 18-credit Communications Media Minor. Whatever your path, IUP is here to support you.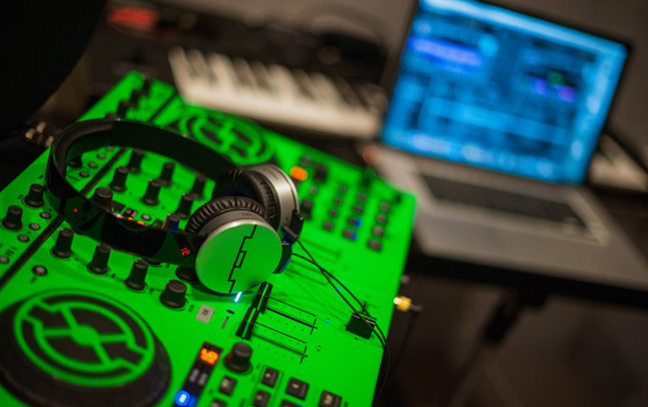 Facilities
The Communications Media Department has access to state-of-the-art cameras, audio recording equipment, editing hardware and software, and a digital radio station, cable TV station, and television studio.
See Communications Media's Facilities
Gain First-Hand Experience, from the First Day
Dig in right away at IUP. A focus on experiential learning sets this major apart. Production classes have students working directly with the equipment and software they'll need to know in their chosen field. You'll also gain experience outside of the classroom through student organizations and internships.