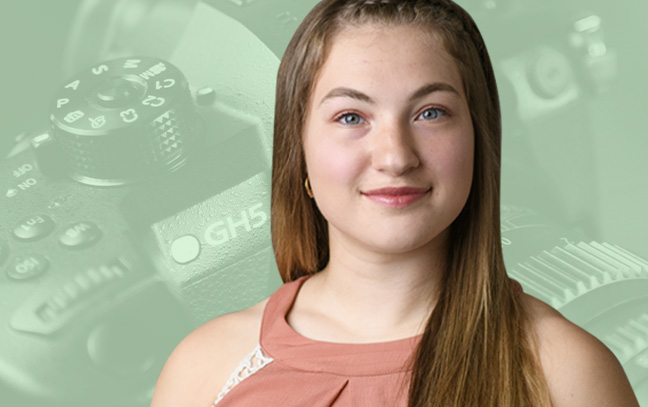 Explore Photography and Imaging Techniques
The Photography and Digital Imaging Certificate is an 18-credit certificate that can be completed in either the Communications Media Production track or the Communications Media Minor.
You'll take five three-credit core classes and one additional three-credit elective class. You'll learn many aspects of photography, including camera operation, studio lighting, image editing, photographic history, and photographic ethics.
Classes and Requirements
You will take 15 credits of core classes to gain a foundation of photographic knowledge and skill and a 3-credit elective class that allows you to customize your certificate with options such as commercial and food photography, freelancing and entrepreneurship in media, or media field studies.
Full Academic Catalog Listing
The course catalog is the official reference for all our degree and course offerings. Check it out for a full listing of the classes available and requirements for this degree.