Center for Teaching Excellence Advances Advising
If your department or division is interest in a hosting a training or learning more about how to better utilize IUP Advise, reach out at teaching-excellence@iup.edu.
Have you heard of IUP Advise? This new comprehensive advising platform rolled out last year, and it has proven to be a powerful tool. "IUP Advise allows faculty to act quickly," says Erin Conlin, associate director of Advising in the Center for Teaching Excellence.
IUP Advise contains many useful features, such as the ability to streamline communications and integration with Banner, Degree Works, and D2L (IT hopes to complete the latter two integrations during the 2021-22 year). Faculty can use the platform to give students applause or raise alerts, such as if a student is frequently missing class, which would quickly be routed to the Care Team.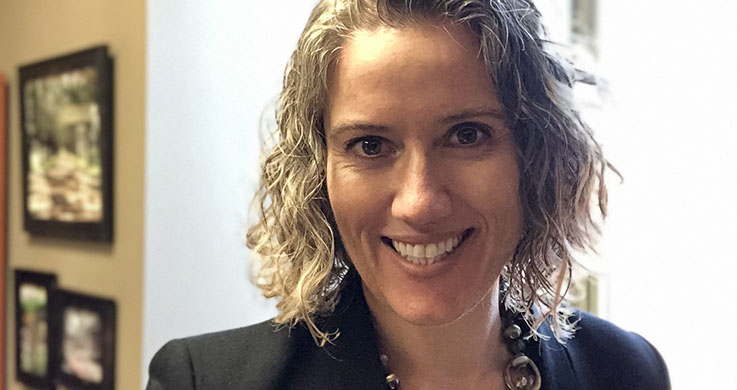 "We found instances of this last semester and discovered larger issues related to these students," said Conlin. IUP Advise can give a broader look at students, identifying and addressing issues that keep them from thriving. Ultimately, effective advising leads to the accomplishment of university goals of student promotion, retention, and academic success.
There is a learning curve with using a new system like IUP Advise, and a major part of Conlin's work with CTE has been promoting the new platform and developing and conducting trainings across campus. Once faculty are familiar with IUP Advise, there is a student-facing side of the platform that will also be introduced.
"Students talk about advising as being important to their success and CTE is elevating it on a university-wide level," said Conlin. Her role with CTE expands beyond IUP Advise, by also taking on all advising-related initiatives and inquiries. She facilitates production of the weekly Advisor Advocate Bulletins and keeps on top of trends with professional organizations like NACADA. 
Of course, advising excellence is much more than technology and professional organizations. Conlin describes her best experiences in advising as being the small conversations of getting to know a student, such as when you discover a student's interest and can help point them in a career path that they will be good at and enjoy doing.