Congratulations IUP Students!
Last year, more than 935 students made a gift to IUP—the most ever in the history of IUP, many in support of the Grant Street Park Project.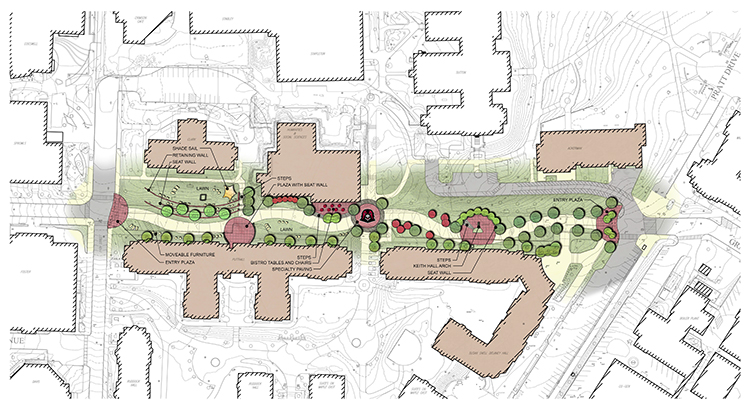 Terry Serafini, a 1961 graduate of IUP, challenged each student class (freshmen, sophomores, juniors, and seniors) to make 100 gifts. IUP students met the challenge—and earned an extra $10,000 toward the project by Terry Serafini.
Thank you to student groups that reached 100 percent participation and donated to the Grant Street Park Project:
IUP Student Philanthropy Council
IUP Ambassadors
IUP Phonathon
Gamma Sigma Sigma
Phi Sigma Pi
If you belong to a student organization and would like to work as a group to fund a tree, table, or bench* and supply recognition of your organization with a naming opportunity, please contact the Student Philanthropy Council (iup-philanthropy@iup.edu) or the Office of Annual Giving (iup-giving@iup.edu), or call 724-357-5555 for more information.
*Limited number of trees, tables, and benches available.