The University Family Drive is nearing its close on Friday, April 17, 2020.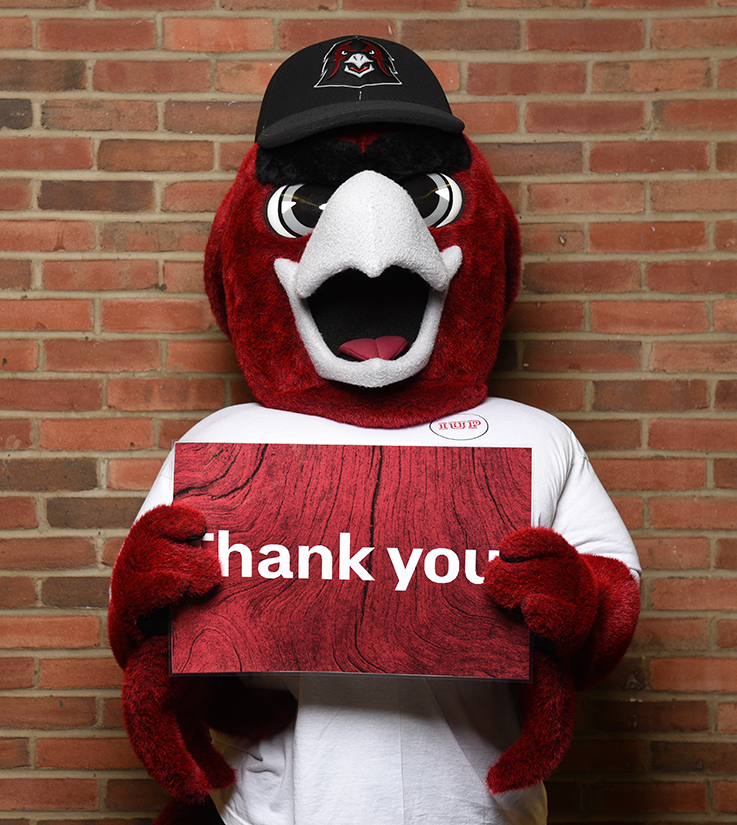 "If you've already made your gift, thank you!" said Stephanie Sell, director of Annual Giving. "You've invested in our future by giving our students the tools they need to be tomorrow's leaders. Please encourage your colleagues to also support IUP students and our collective work through a gift to the University Family Drive."
This year's focus of the University Family Drive encourages participation to the Emergency Response Fund. This fund provides financial support to students during this "new normal" we face. To date, the fund has provided over 210 students assistance totaling over $125,000. Student requests continue to be received every day.
"Your gift to the Emergency Response Fund today has an immense impact tomorrow," Sell said. "Your gift joins together with the gifts of others to make a big difference in the lives of our studentsplease don't underestimate the impact your gift will have."
To download a pledge form or to make an electronic commitment via payroll deduction, employees can visit the University Family Drive website, or make a gift online at iup.edu/emergencyfunds.
Employees are encouraged to make a gift to the Emergency Response Fund; however, any gift made this fiscal year to any area on campus counts as participation in the University Family Drive.
If you have questions, contact the Office of Annual Giving at iup-giving@iup.edu or 724-357-5555.