The IUP community is invited to celebrate donor generosity on Thank a Donor Day this Wednesday, February 19, 2020.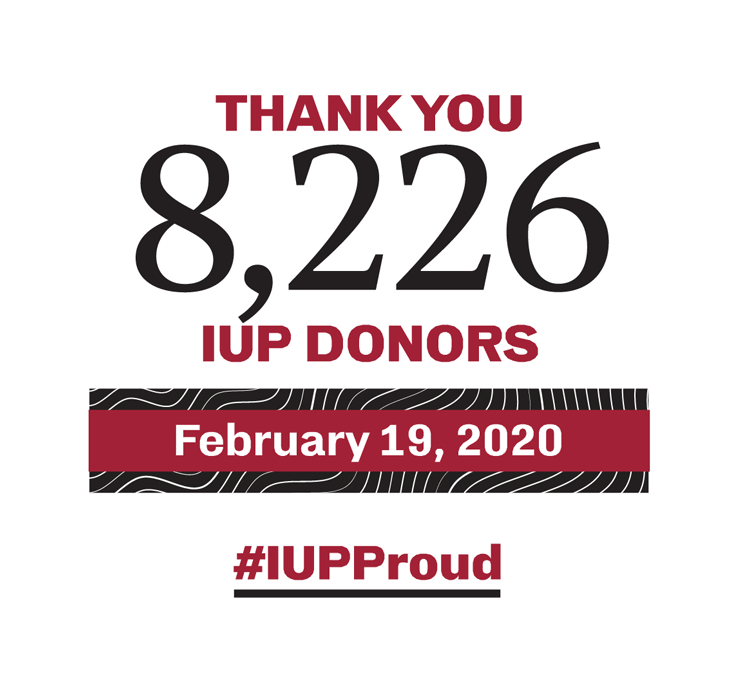 Donors that make investments in our university allow us all to imagine unlimited possibilities. At Thank a Donor Day, faculty, staff, and students are invited to celebrate their generosity. The celebration takes place from 11:00 a.m. to 2:00 p.m. in the Stapleton Library Commons.
At the event, you will have the opportunity to write a thank-you note to an IUP donor to tell them what their generosity means to you and to our students. While you're there, enjoy refreshments and take a turn at our selfie station. There will be free t-shirts for those that complete a thank-you postcard, while supplies last.
You can continue the conversation and tell the world why you are thankful for IUP donors on social media using #ImagineUnlimited.
Last year, 8,226 alumni, employees, students, parents, friends, and corporations and foundations made gifts of varying sizes in support of IUP.
"Thank a Donor Day is our opportunity to come together as an IUP family and celebrate the generosity of our donors. Private gifts provide so many opportunities for our students, faculty, and staff. Today is about honoring them and writing a personal message of thanks," said Stephanie Sell, director of Annual Giving. "The day also offers us the chance to educate our students about all of the ways our donors impact their student experience. We hope they leave the event with a better understanding of the impact of donor generosity."