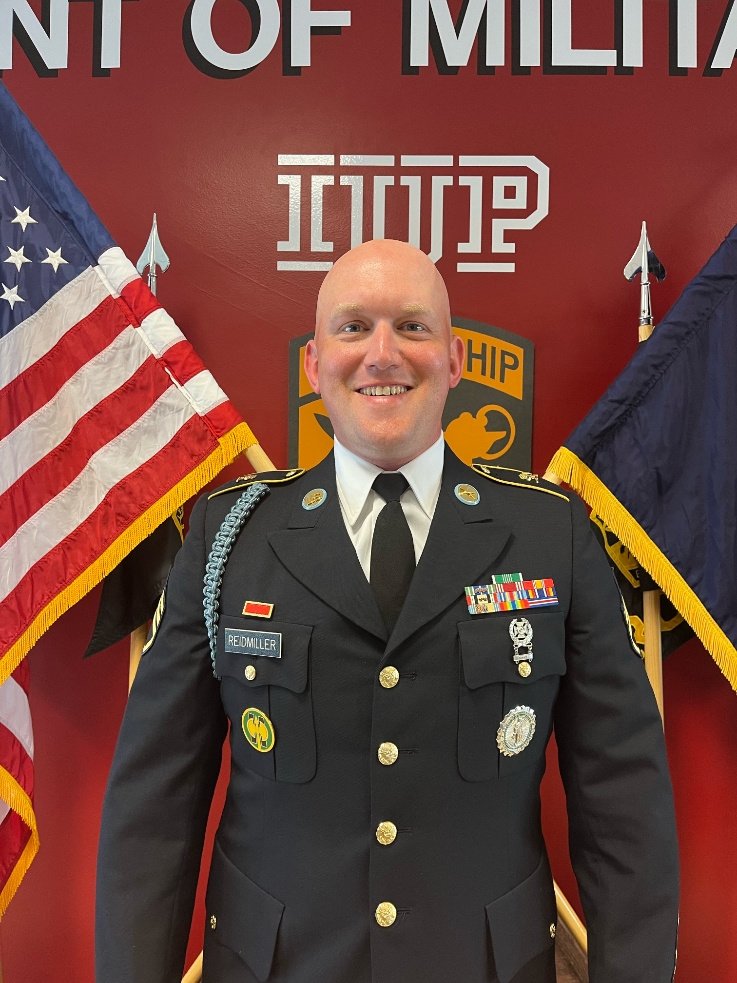 SFC Christopher Reidmiller was born and raised in the Irwin, Pennsylvania, area. He enlisted in the US Army Reserve in October 2004. He attended Military Police One Station Training at Fort Leonard Wood, Missouri, from January to May 2005; he was then assigned to the 305th Military Police Company stationed out of Wheeling, West Virginia. SFC Reidmiller's unit was activated in December 2008 for Operation Iraqi Freedom, initially serving as an HMMWV gunner and then as a vehicle commander once he was promoted to SGT. During his deployment, he was stationed at Camp Cropper, Iraq, where he facilitated the care and custody of detainees. Upon returning from Iraq, SSG Reidmiller was assigned to the 220th Military Police Detachment (CID) and began his training as an apprentice CID agent. SFC Reidmiller then transferred from the US Army Reserve to the Pennsylvania National Guard and was assigned to Alpha Company, 1/110th Infantry Regiment. SFC Reidmiller completed Infantry School in May 2018 and served as a fire team leader. In March 2019, he was promoted to the rank of staff sergeant and served as a squad leader. In May 2021, SFC Reidmiller was activated to Active Duty Guard to serve as the National Guard recruiter and liaison for the IUP ROTC program.
In the civilian section, SFC Reidmiller has served as a state correctional officer at SCI Somerset from June 2009 to March 2012. He was then accepted into the Ross Lefler School of Conservation to begin training as a state game warden. In March 2013, he graduated from the Game Commission Academy and was assigned to Indiana County as a state game warden until his activation as the National Guard Recruiter and Liaison.
SFC Reidmiller is married to the former Tisha Will; they share two sons, Aiden (13) and Gabriel (12).