S-3 OIC and APMS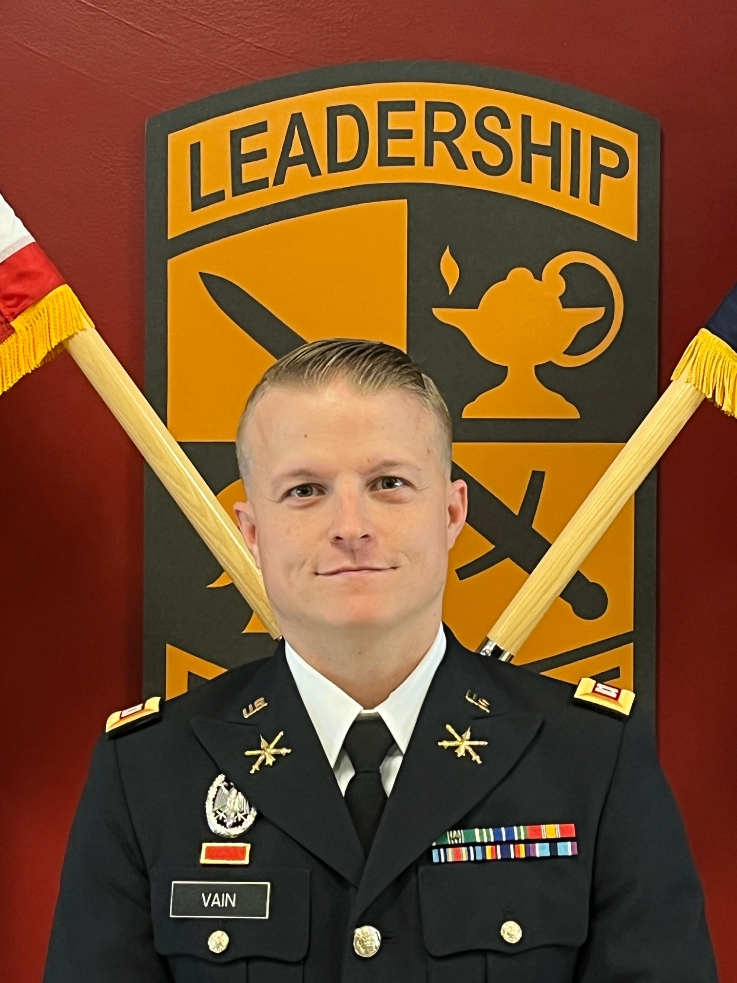 MAJ Nicholas Vain is a native of Hampton, Virginia. He attended Hampton University, earning a bachelor of arts in 2012 and commissioning through ROTC as a second lieutenant. He attended the Air Defense Artillery Basic Officer Leader's Course and was later assigned to the 3rd Battalion, 2nd Air Defense Artillery Regiment (Fort Sill, OK) from 2014 to 2018, where he served as a platoon leader, battery executive officer, asst. operations officer, and tactical director. During his tenure, he deployed twice to the United Arab Emirates in support of Operation Inherent Resolve. Upon graduating from the Air Defense Captain's Career Course in 2019, he was assigned to the 5th Battalion, 7th Air Defense Artillery Regiment; he was forward deployed to Kuwait in support of Operation Spartan Shield, and later supported humanitarian efforts during Operation Allied Refuge (Ramstein Air Base, DE). After a successful command, CPT Vain served as the deputy G5 for the 10th Army Air and Missile Defense Command until June 2022.
MAJ Vain's awards and decorations include the Meritorious Service Medal, Army Commendation Medal (1 OLC), Army Achievement Medal, Global War on Terrorism Expeditionary and Service Medals, the Humanitarian Service Medal, the Overseas Service Medal, and the German Armed Forces Proficiency Badge (Silver).
MAJ Vain is married to the former Arielle Wilkerson of Newport News, Virginia. They share three children: Ava (age 13), Nicholas (age 7), and Kaison (age 6).