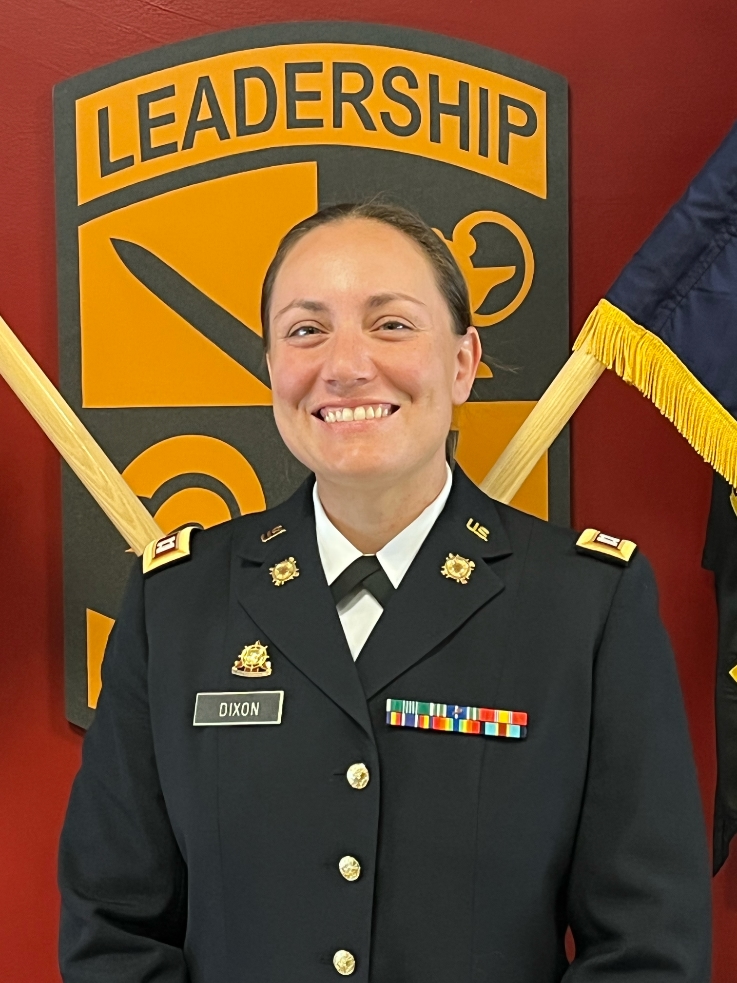 CPT Chelsea R. Dixon was born and raised in south Florida. She attended the United States Military Academy at West Point, New York, graduating in May 2014 and commissioning as a second lieutenant in the Transportation Corps. She attended the Transportation Basic Officer Leader's Course at Fort Lee, Virginia, and then arrived at her first duty station of Fort Benning, Georgia, where she served as a maintenance platoon leader and company executive officer for Bravo Company, 203rd Brigade Support Battalion (BSB). She then served as 203rd BSB Battalion S-1 OIC and then as the detachment executive officer for 497th Movement Control Team. CPT Dixon was then stationed at Camp Casey, South Korea, where she served as the company executive officer and operations officer for the 46th Composite Truck Company (CTC) - Light. She then attended the Logistics Captain's Career Course (LOG-CCC) at Fort Lee, Virginia, where she was promoted to the rank of captain. Upon graduating LOG-CCC, she was stationed at Fort Drum, New York, where she served as the Battalion Support Operations - transportation officer for 11 months. She assumed command of the 110th CTC - Light and served as the company commander for 25 months, then as the 548th Division Sustainment Support Battalion S-3 OIC for five months prior to arriving at the Warrior Battalion. She currently serves as an assistant professor of military science and program XO, co-teaching the MSIII cadets and the cadets out at the University of Pittsburgh–Johnstown.
CPT Dixon's awards and decorations include: Meritorious Service Medal, Army Commendation Medal, Army Achievement Medal (1 OLC), Global War on Terrorism, Army Superior Unit Award, National Defense Service Medal, Overseas Service Ribbon, and the Army Service Ribbon.
CPT Dixon has one dog, Hope, and one cat, Mordor.